Before you get started
You launched a test campaign and this is cluttering your interface? No worries, you have the option to delete your campaign and linked reviews. 
Which campaigns can be deleted?
It's important to only delete the test campaigns that have fictional data. Indeed, once the campaign is deleted, the linked reviews as well as the pdf reports (if there are any) will be deleted and will no longer be accessible in Poplee Performance or in the Poplee Performance data in the HR file.  
What's more, only the closed campaigns can be deleted. To close a campaign, do not hesitate to check out the help sheeton the subject.
How to delete a campaign
Once your campaign is closed, you will be able to access the delete button. To do this, select the campaign you want to delete from the list of your campaigns, go to the Settings tab and click the Permanently delete the campaign button: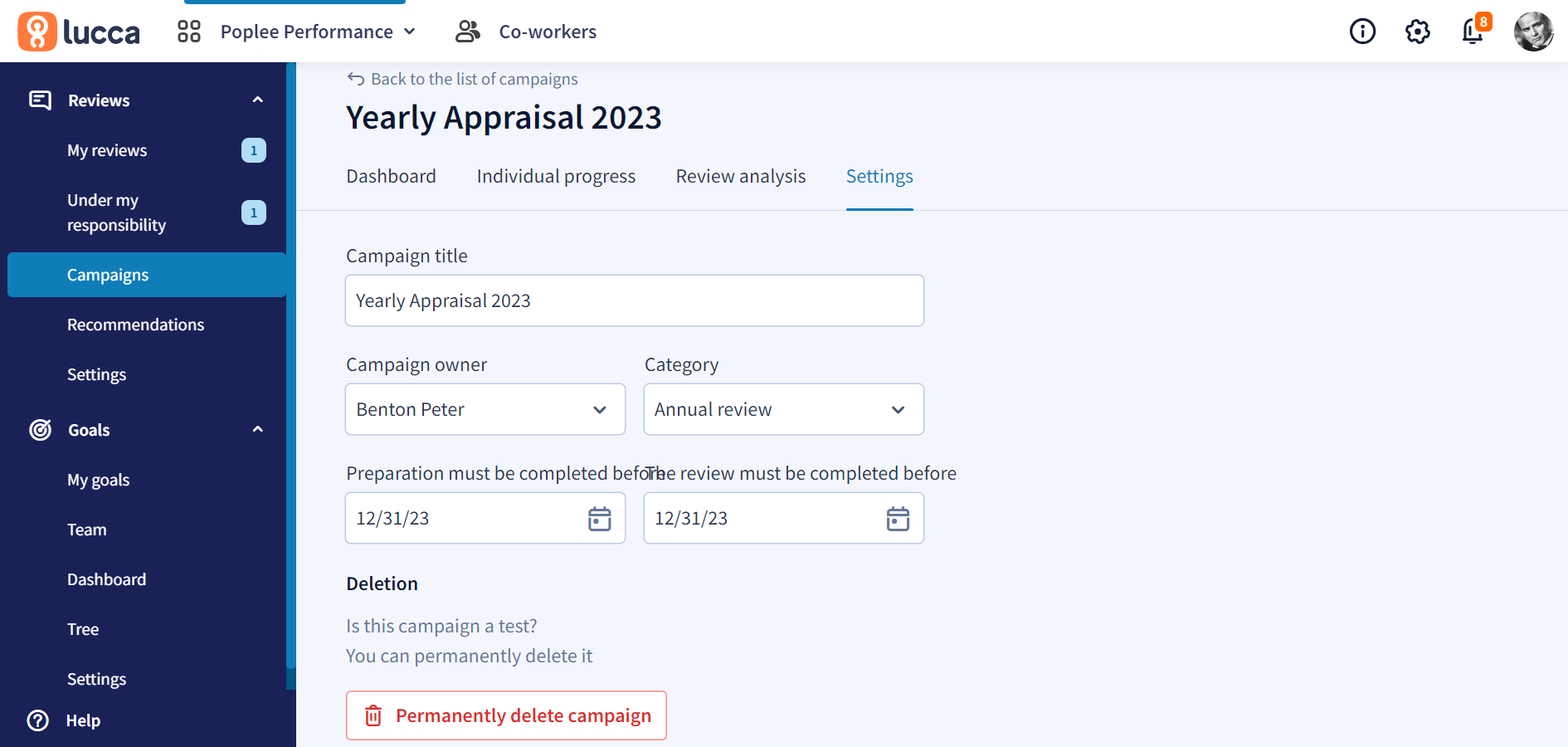 You will then need to confirm the items below by checking them off in order to permanently delete your campaign: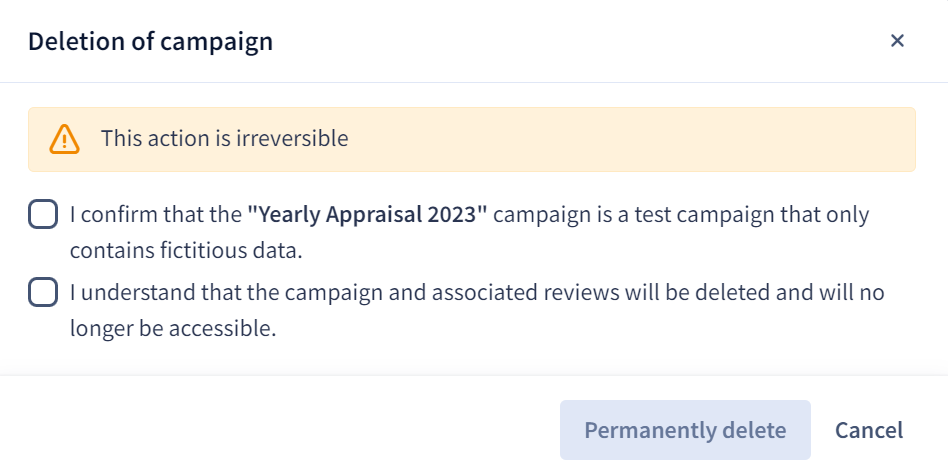 I want to delete a review:
Did you include an employee in a campaign by mistake? You can delete this review as described in this help sheet.