Feature currently in beta 
Review recommendations, why use them?
The review recommendation assistant simplifies the scheduling of the various reviews to be held in the company and helps you ensure that you are compliant. 
Once you have created rules in accordance your company policy, the assistant will automatically detect which employees are not compliant (who have a review missing) and recommend them to you. You also have the option to go to future dates to anticipate the next reviews to be added. 
The assistant is there to tell you who should do what type of review and when.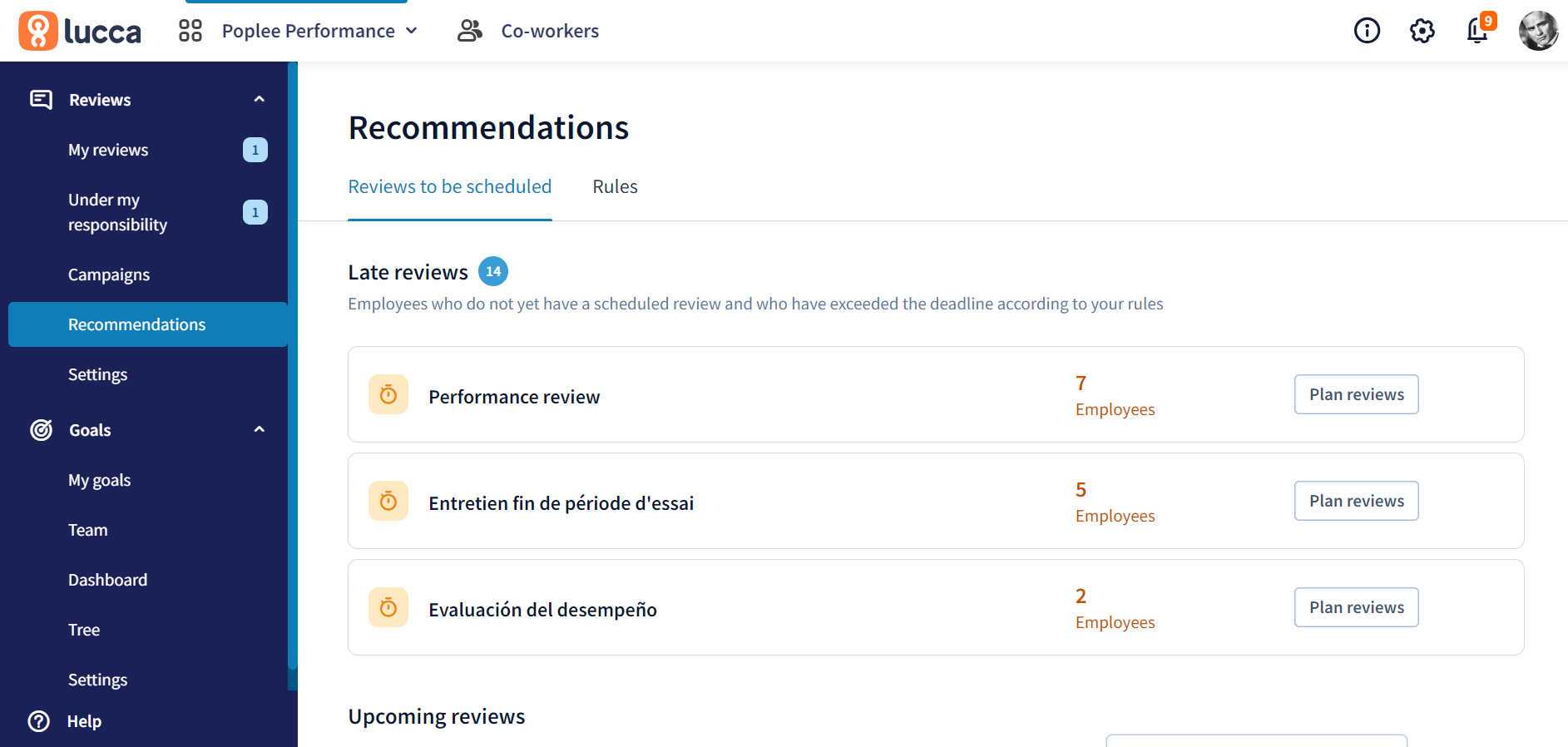 To find out more