To make the most of the review recommendation wizard, here are some best practices that we encourage you to follow: 
Categorize your campaigns so that the recommendation engine knows what type of review it is (end of trial period period review, annual review etc.) When launching the campaign you have the option to link a category with your campaign, but you also have the option to edit it later. To do this, go to "Manage my campaign"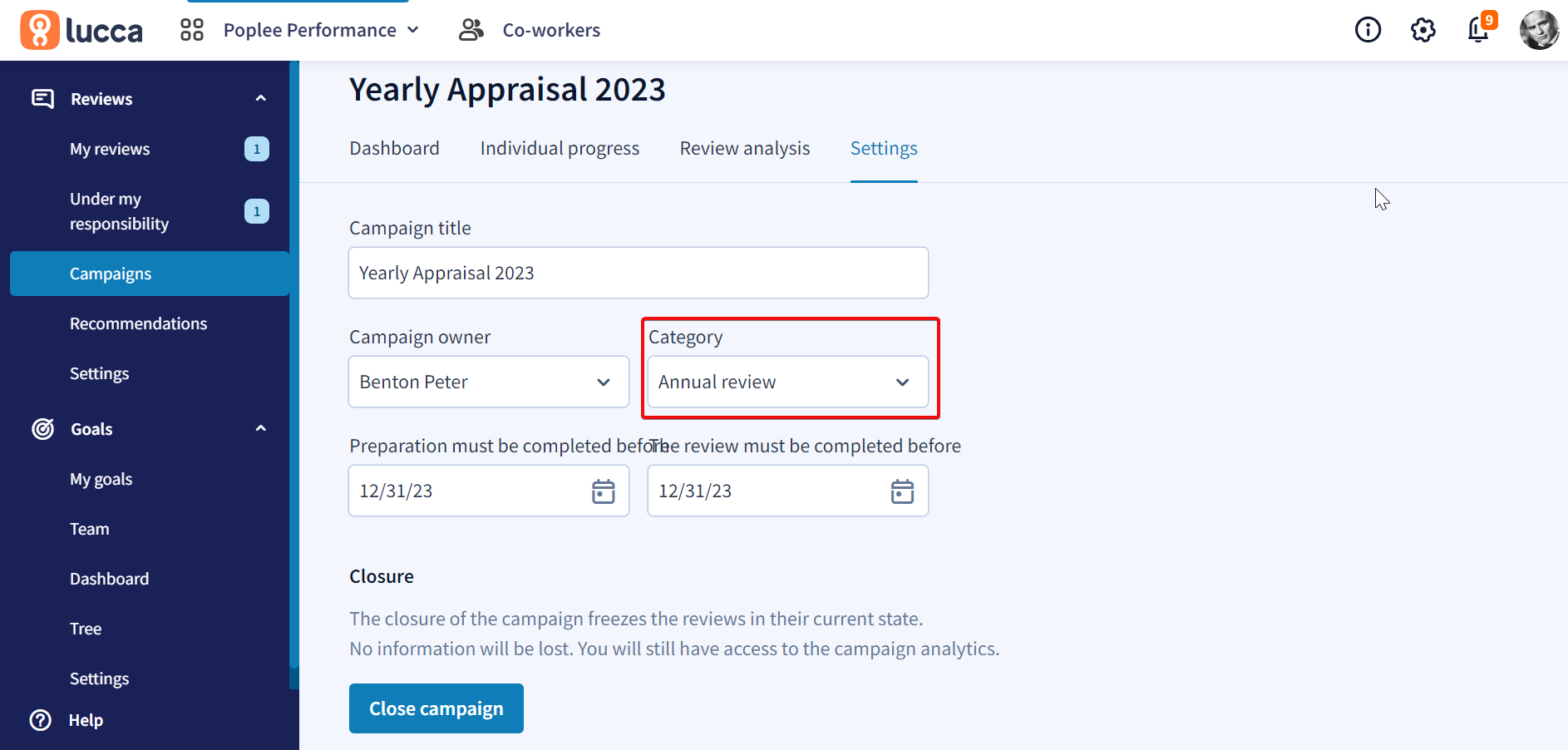 Check the recommendations tab regularly and go to a future date to anticipate the reviews to be scheduled
For one-off reviews (such as end of trial period period review, discovery report etc.) keep a campaign open and add employees to that campaign gradually on different dates. For easy tracking, keep campaigns by period. For example, a "first half-year end of trial period" or "2022 end of trial period" campaign can be used to add employees corresponding to the period to the same campaign. 
Add recommended collaborators in waves. You might have several employees recommended by the same rule but with different theoretical review dates. Do not add them one at a time to the campaigns, but group them in waves: schedule the same completion date for everyone who needs to have their review in the same week or month. 
Do not abuse exclusions. If you have too many exclusions on a rule, it may be that the rule is badly configured. Remember to use filters to define the population subject to the rule. 
Do not create too many rules that respond to the same use case. If you have administrators in different establishments who follow the same rule, you can create one rule and for that rule each administrator will only see the employees who are within the scope of their "create a campaign and administer the campaigns whose owner is within the scope" permission. You can create up to 25 rules  
If you have not been using Poplee Performance for long, import your previous review history from outside Poplee Performance so the recommendation engine takes them into account.