Operation and implementation of the connector with Sigilium
This connector has been set up by Sigilium, so Lucca cannot perform any customization.
If you wish to synchronize other custom data, please contact Sigilium directly in order for them to examine the faisability of your request.
How the integration works
Solutions involved: Poplee Core HR
Type of integration: API (Paid)
Integration direction: Lucca to Sigilium
Setting up the integration
This tool allows you to easily create and manage employee email signatures.
To set up the integration, the Lucca database administrator will need to create an API key with the following permissions:
View the personnel file
Modify the personnel file
The connection steps to be completed in Poplee Core HR are:
1. Create a section called Sigilium Integration in the HR file
Add the data necessary for integration with Sigilium (do not include salary data):
Establishment

Last Name

First Name

Job title

Professional email

Department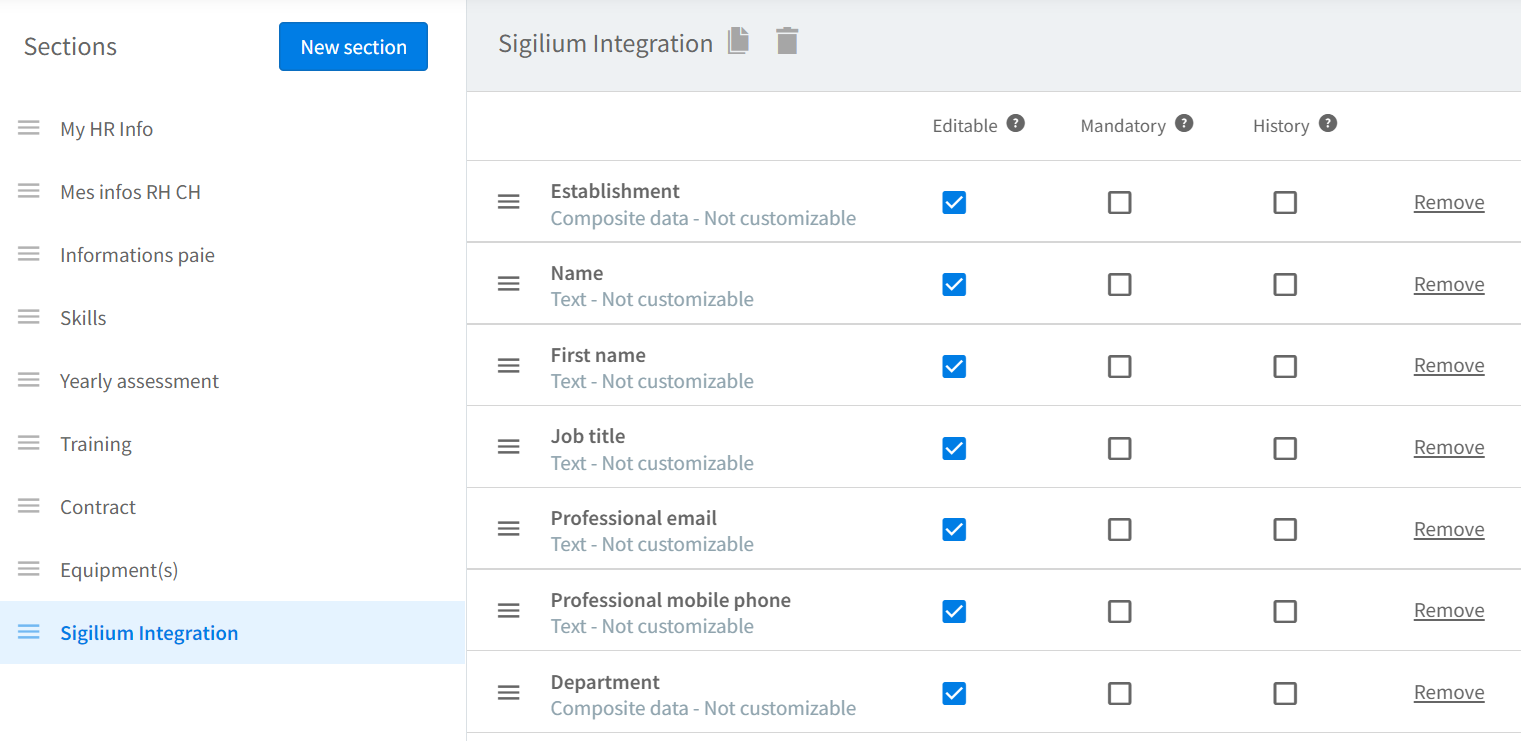 2. Create the API key by following this help sheet.
In the cogwheel > Roles, on the API key, add access to the Co-workers module and permissions Consult Hr Files > Sigilium Integration and Edit Hr Files > Sigilium Integration.

3. Send the API key and Lucca URL (in the format https://xxxx.ilucca.net) to contact@sigilium.com
They will test the connection and send you a first version of the synchronization for validation.