Background information
The Pagga Compensation "VRI" module is an interface dedicated to the collection of variable remuneration items (VRI). It allows you to add, modify, delete and visualize variable remuneration items (VRI) for a supervised co-worker.
The access to the VRI addition, modification or deletion features is ruled by the permissions "Add/update a VRI "and "Delete a VRI" set up in each user's role.
In a table, this module displays all registered VRI, by period, for the co-workers under my supervision.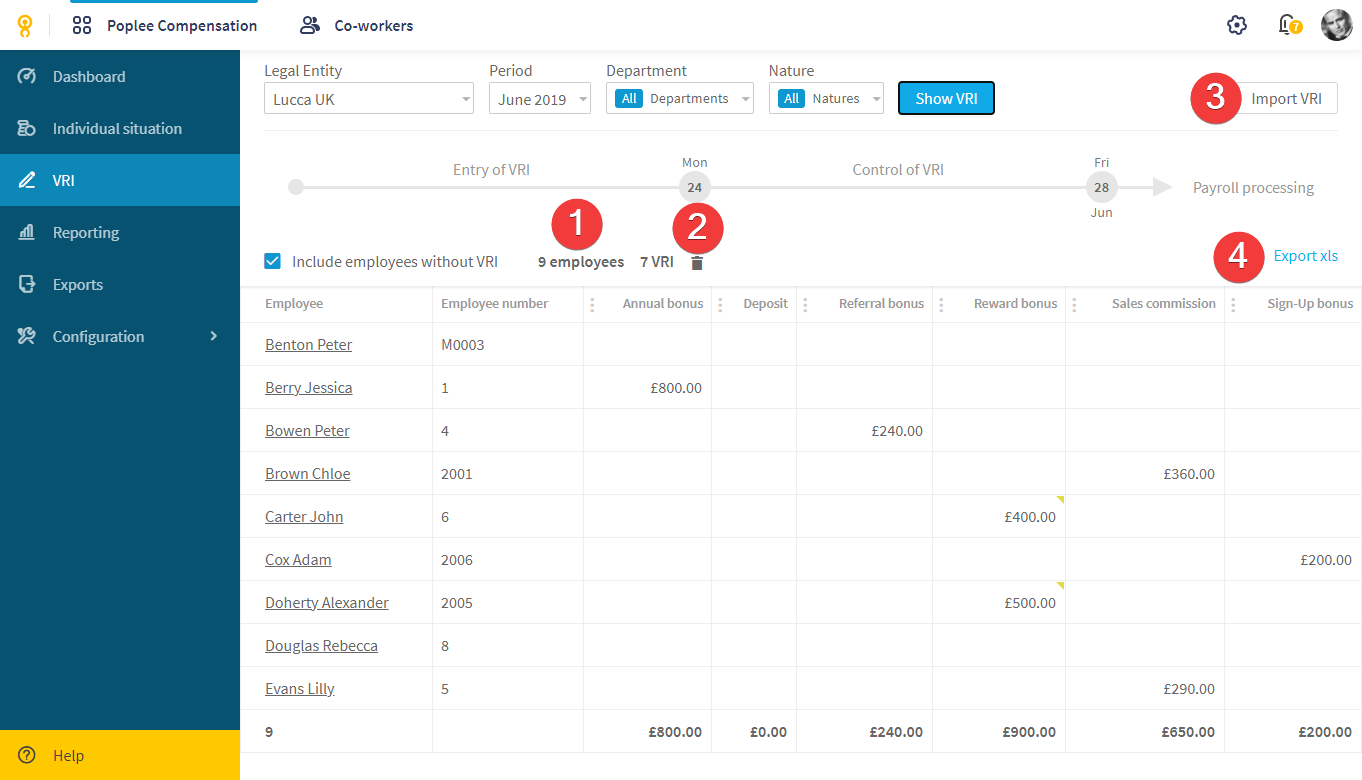 1: number of co-workers present during the period, for the selected legal entity.
    2: number of valued  VRI over the period
    3: access to the VRI import feature, using an Excel file
    4: "export xls" link allowing you to extract this grid to Excel.
The cells in the table can be modified,  to allow you to perform the operations described in the section below.
Individual VRI addition & modification
It is possible to add or modify a VRI for a co-worker by clicking on the corresponding cell.
A window will allow you to enter a value and an optional comment.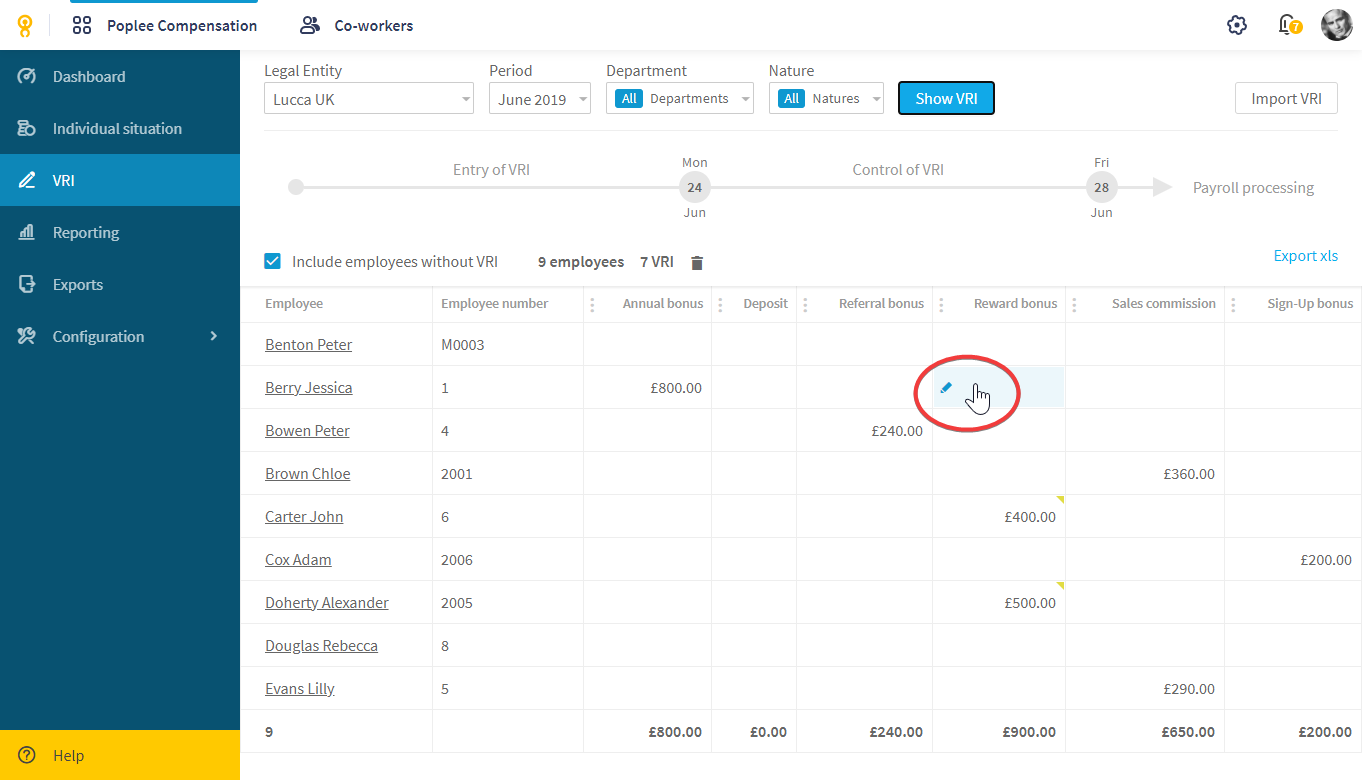 Click on Save or on the Enter key on your keyboard to finalise your entry.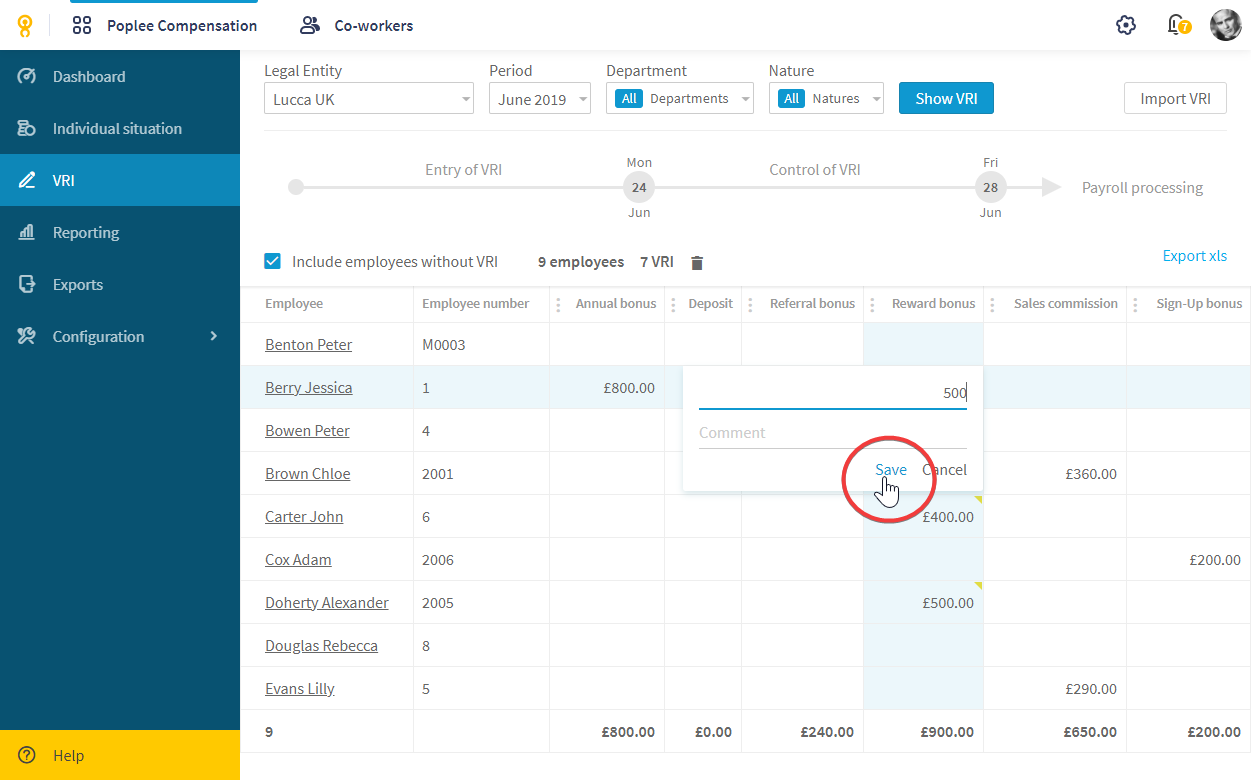 Individual VRI deletion
Click on the VRI cell you wish to delete. In the small window, click the trash icon or enter value 0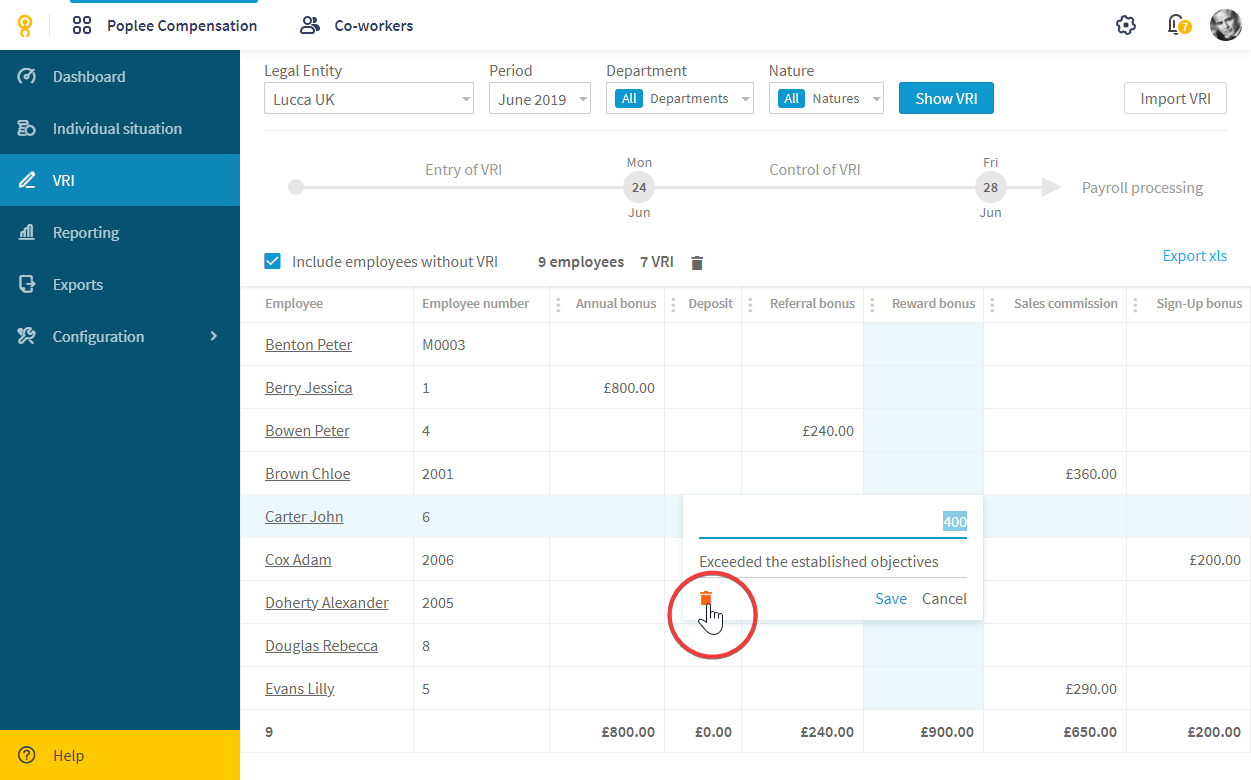 A confirmation request will allow you to confirm the deletion of the selected VRI.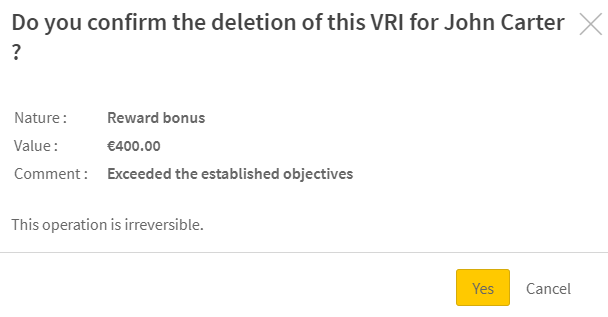 Deletion of all VRI assigned to a nature over a period
During this period of time, you can delete the VRI of supervised employees regarding a type of masss-remuneration.  Click the

  icon in the column header of the targeted nature and select "Delete".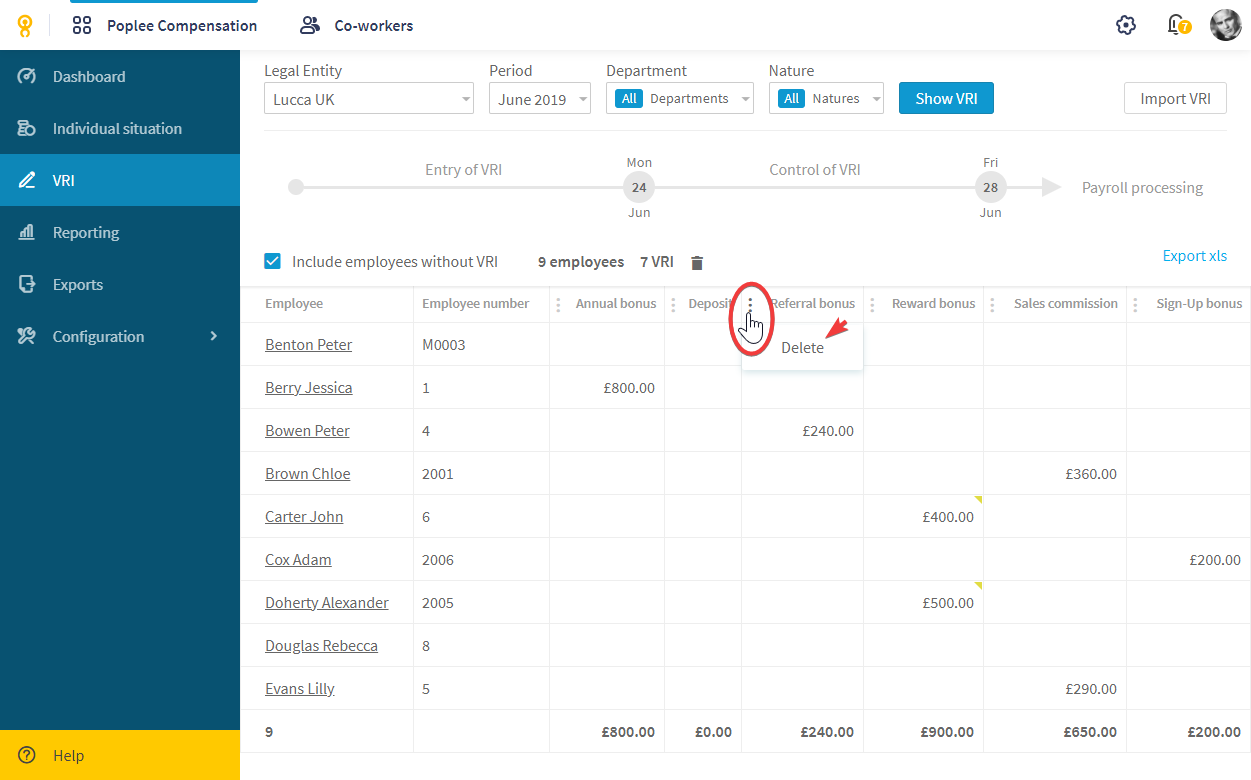 A dialogue box will allow you to confirm the deletion.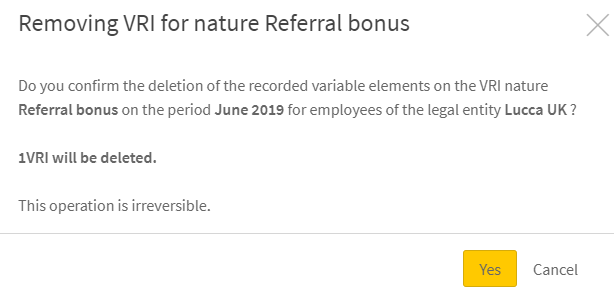 Deletion of all VRI for the period
In the event of a period assignment error while importing VRI, the recycle bin located to the right of the period and the count of recorded VRI will allow you to delete all VRI, of all types, associated with this period and for all employees for whom you have permission to delete a VRI.
Before the final deletion, a dialogue box will allow you to check the context of your request and confirm the deletion of VRI.