Background information
This file explains how to link an employee to a legal entity in Lucca. To create a new legal entity, you can visit the following help page: Creating a Legal Entity.
Changing legal entities
You can change an employee's legal entity through the 'Co-workers' menu.
Once you access a co-workers' file, you will find the relevant information in the 'Contract' section.
You can modify an employee's 'Legal entity' information by editing his contract. This option is available once you click on the 'Current contract' menu.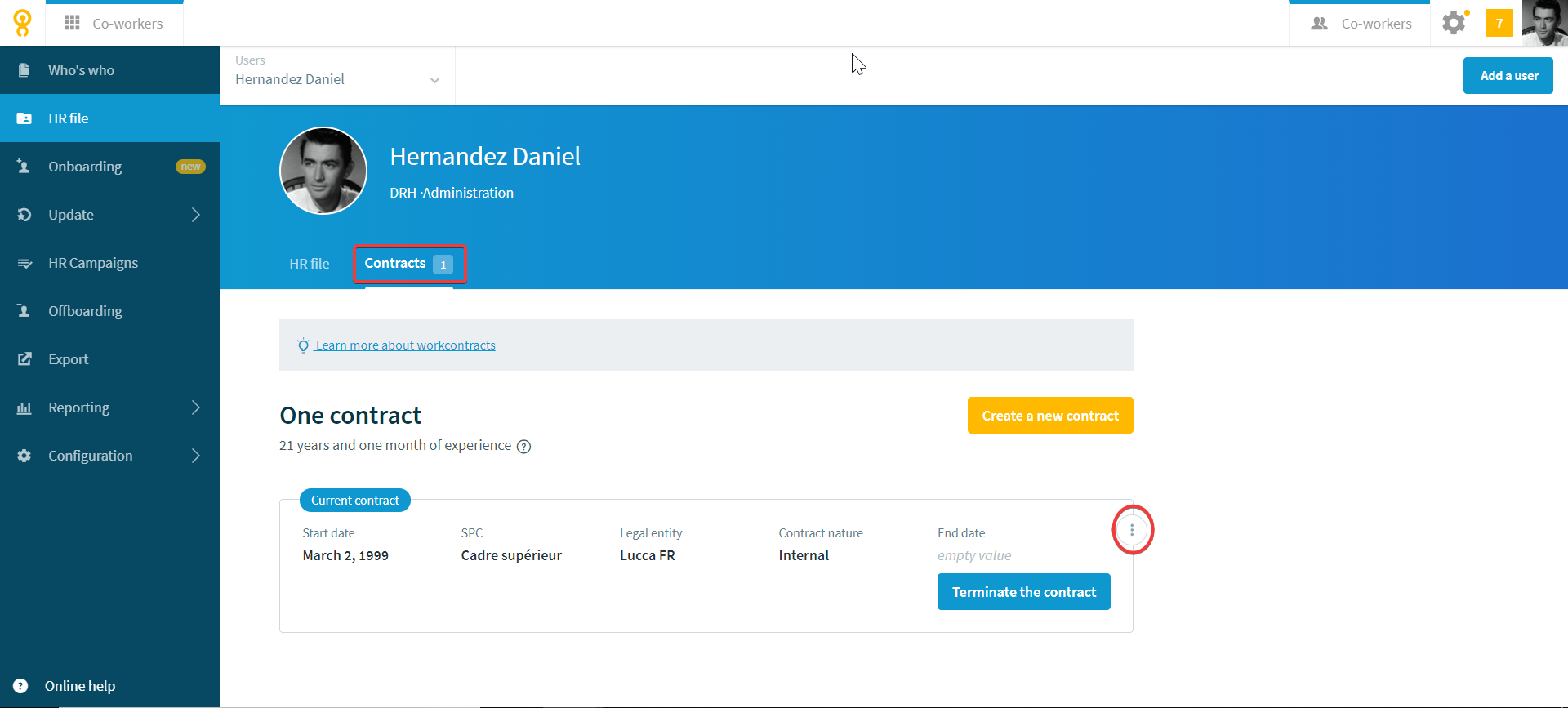 When changing the legal entity, you may get an error message. Make sure to check the employee's employee number. Two employees in the same legal entity cannot have the same employee number. You can generate a report to check the list of employees' employee numbers. Please visit the following help page: Creating and Generating Reports.
Changing the Figgo acquisition profile
When an employee's legal entity is changed, you must also change their Figgo acquisition profile so they can benefit from accruals.
You can change the Figgo application profile by going to the 'Co-workers' menu and then the 'Application data' section.
If the employee was transferred to a foreign legal entity, make sure to also change their 'Calendar' in the 'Organisation' section of the Co-workers menu.