Background information
The accounting entries export of can turn out to be tricky. In order to avoid mishaps, this article will inform you about common mistakes that could happen while generating the file.
No legal entity linked to the export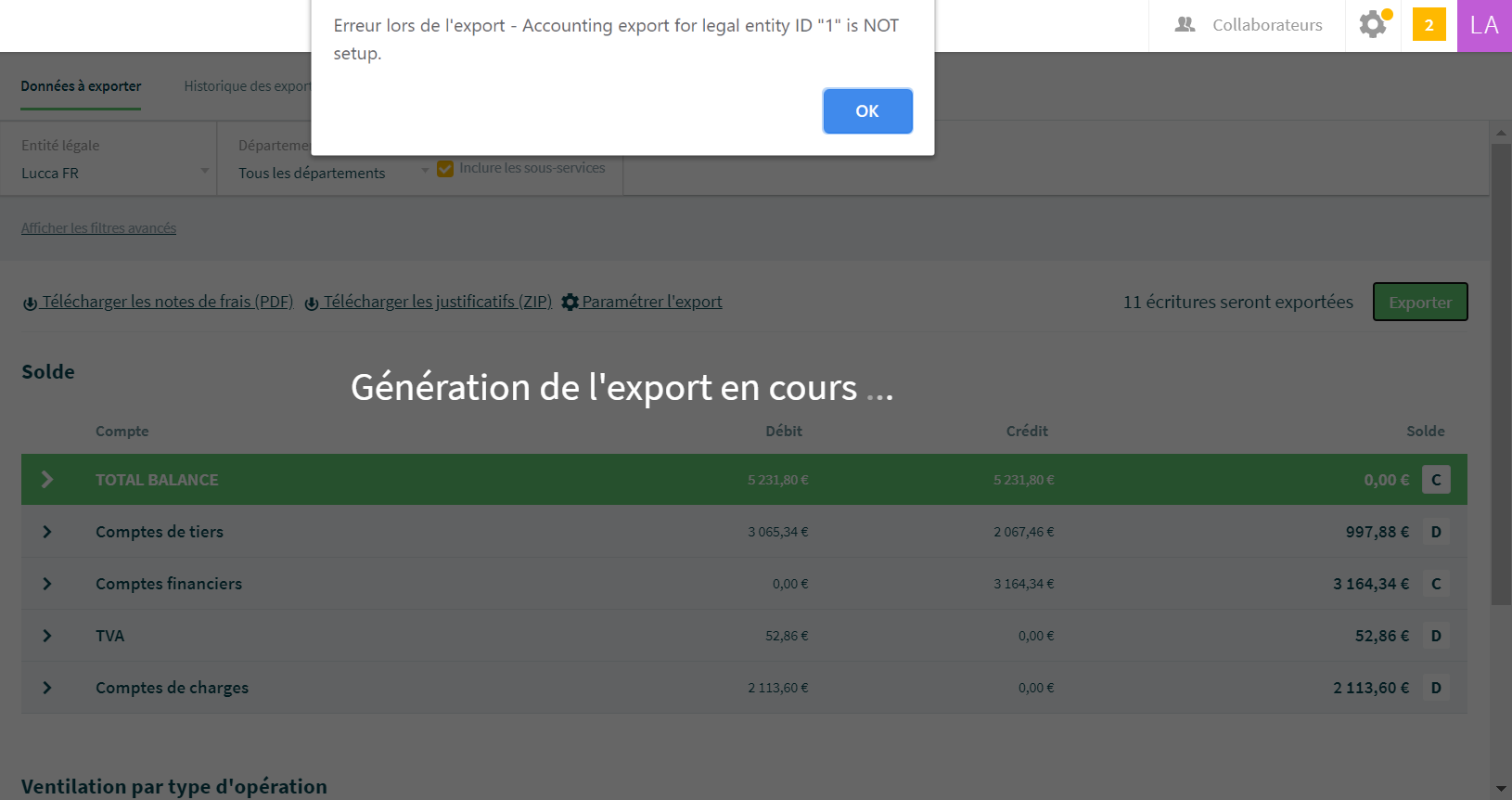 This error message means that no legal entity has been linked to the accounting export you want to generate. You have to add the missing entities to your accounting export format via Settings > Accounting Export Formats, click the Edit link for the corresponding export format and then add the missing entity:
Expenses not showing in the export file
If you notice that some expenses do not show in the accounting entries export file, please check that all natures have been correctly linked to an existing expense account in the charts of accounts module. It is possible that some of them have inadvertently been allocated to the Not exported section.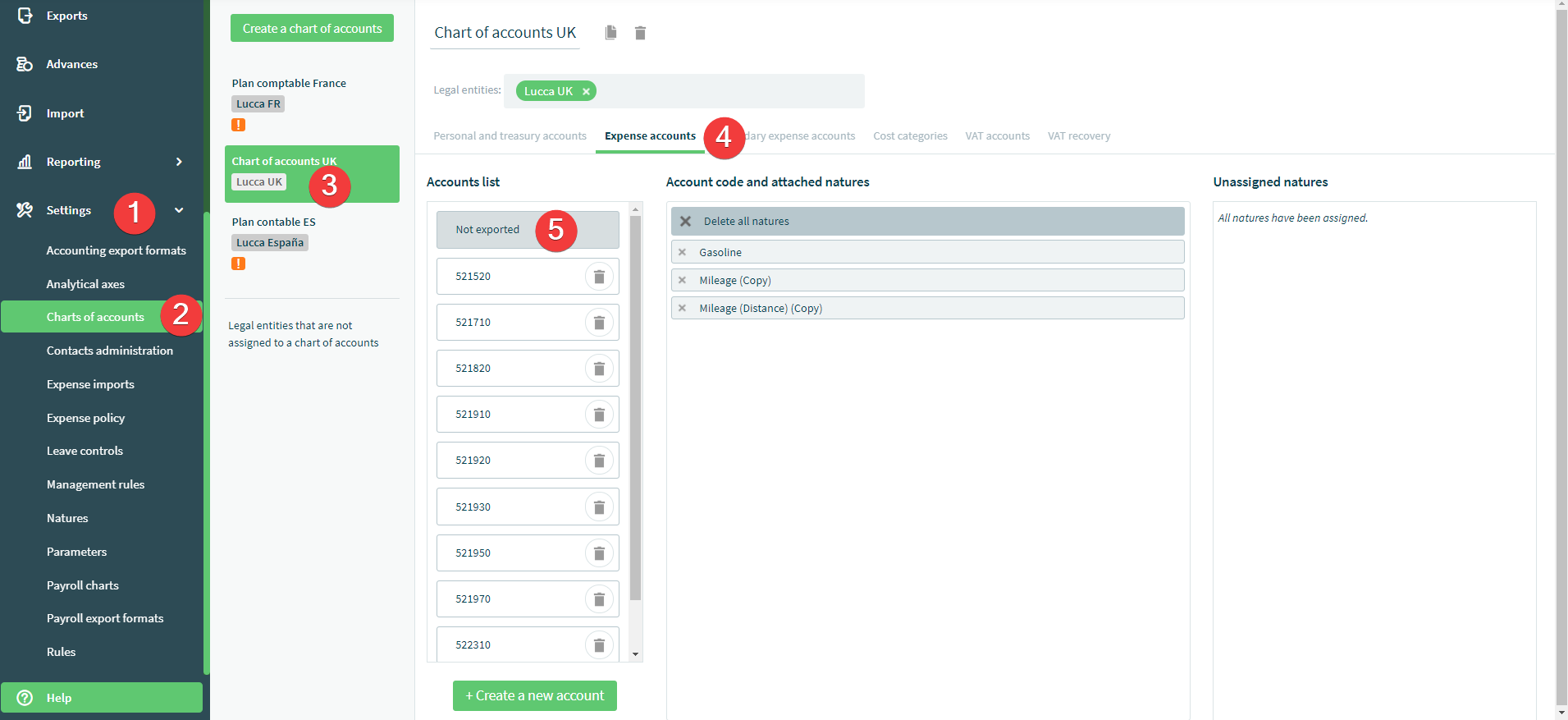 Despite correctly setup, the export does not download.
You cannot generate your export file although it is correctly set: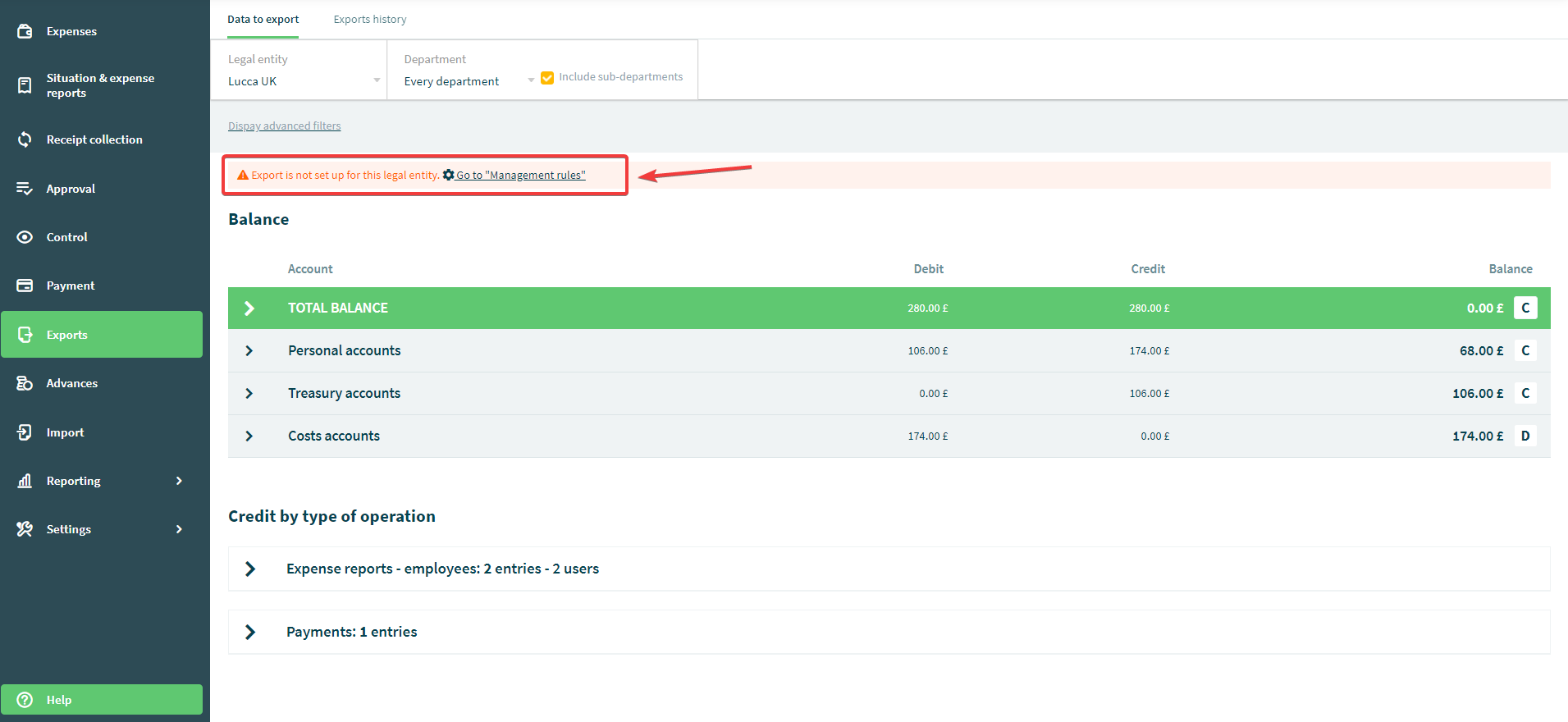 As shown in the error message, you can fix this by going to the Management rules feature, in the Settings module. Please select the corresponding export and tick in the box Generate a journal entry while exporting, in the Exports menu, as shown in the screenshot down below: