Background information
Figgo allows you to synchronise your employees' absences with an external attendance clock tool. To do this, Figgo will complete a daily export of any new absences submitted since the last export. This export will be a flat file (.csv or .txt) on an FTP server and will then be imported into your tool.
The attendance clock export module
If needed, you can view the files exported in Export > Attendance clock export > Generate files.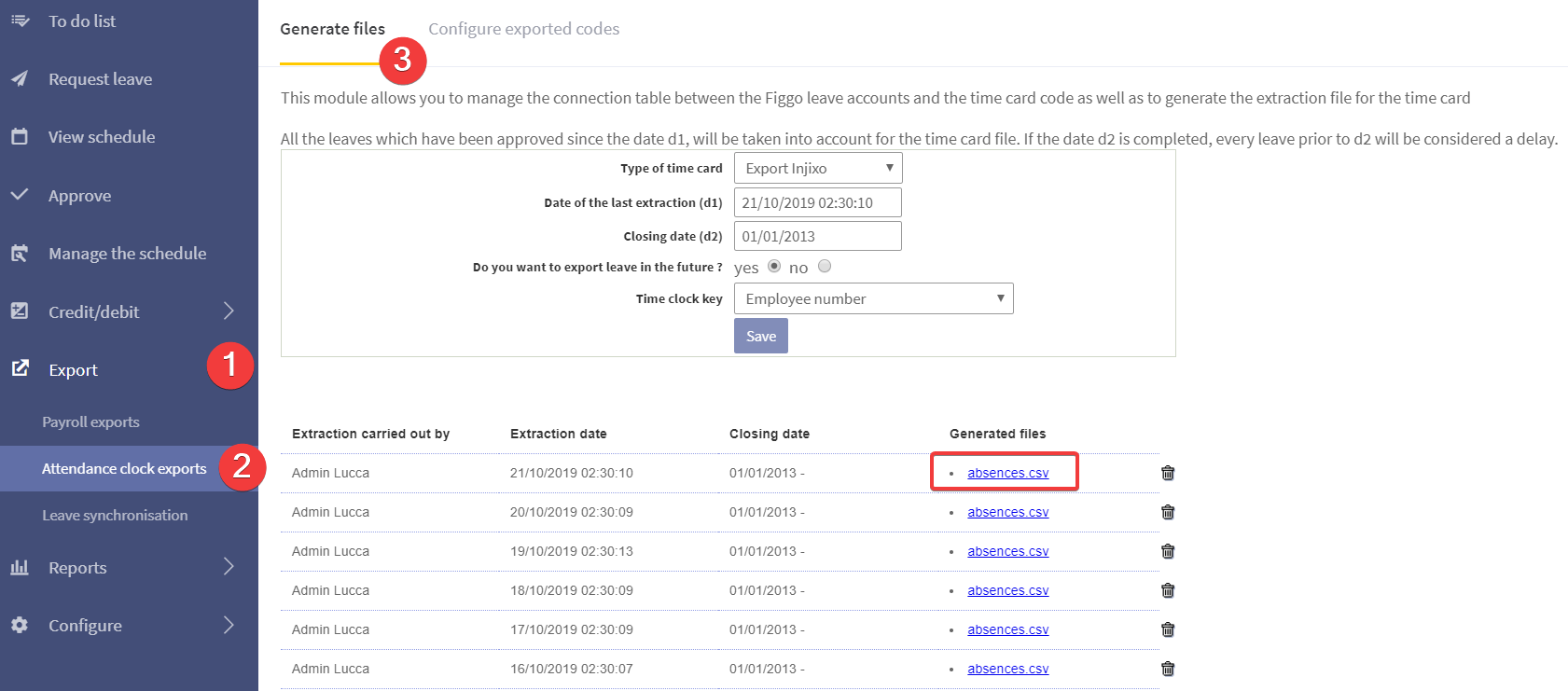 Never delete an export that was already imported into your attendance clock; otherwise, you risk creating an inconsistency.
Setting up or changing an attendance clock export
We are the only ones who can set up an attendance clock export. If you want to use this option, please contact the Lucca help desk, and provide the specifications for the export file with an example. We make sure to check it is compatible with Figgo.
If the required format can be configured, we will ask you to provide the wage type code your attendance clock needs to finalise export configuration for each absence account to be exported ('Annual Leave, remote work, etc.').
If creating an account for leave in Figgo, you must configure this account in the attendance clock export module so that associated absences are exported.
Setting up an attendance clock export is a paid service.
You will find the list of configured codes in Export > Attendance clock export > Configure exported codes, as shown below: