Background information
This page explains how to enter expenses and submit an expense report on behalf of one or more employees.
It may be necessary for the submitting user'rights in Cleemy to be updated. You can find the steps here: Configuring Roles for Different Applications.
Selecting the submitting user
When you open Cleemy, the Expenses tab opens to your own user profile by default.
Click on the arrow next to your first and last name to view the other profiles you can access.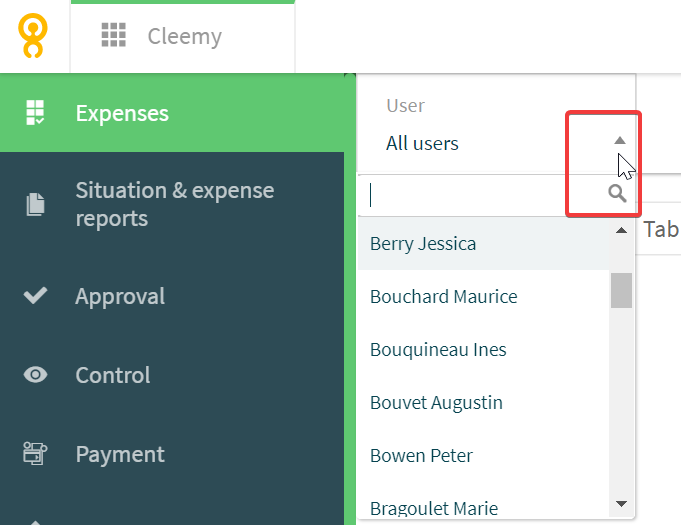 After you select the correct profile in the drop-down list, click to change users.
You will then be able to access your co-worker's current expenses and enter new ones.
Entering expenses and submitting them
The process for entering and submitting expenses does not change depending on the profile. Add all desired expenses by clicking on the yellow 'Add expense' button.
After integrating all expenses, click the green Submit button to submit the expense report, which will enter the approval & control workflow applicable to the cardholder.
Cleemy will save the expenses policy applicable to the employees for whom you want to submit expenses. Caps, allowances or natures with usage restrictions can be suggested to you on certain files.