Before you get started
The Schedule tab of Timmi Absences allows you to view your schedule and that of other employees by filtering them by department or by establishment.
For example, as part of a project, you may need to view the schedule of individuals belonging to different departments or different establishments. To make this task easier, you can create cross-cutting groups to get an overview of their schedule in a single click.
In this article, we will see how to:
Create a group
In the department selection field, a Groups button is available.
By clicking on it, you can:
See the schedule of the groups you have access to

Manage and create groups
To begin, click on Create a group. A window will open showing the settings.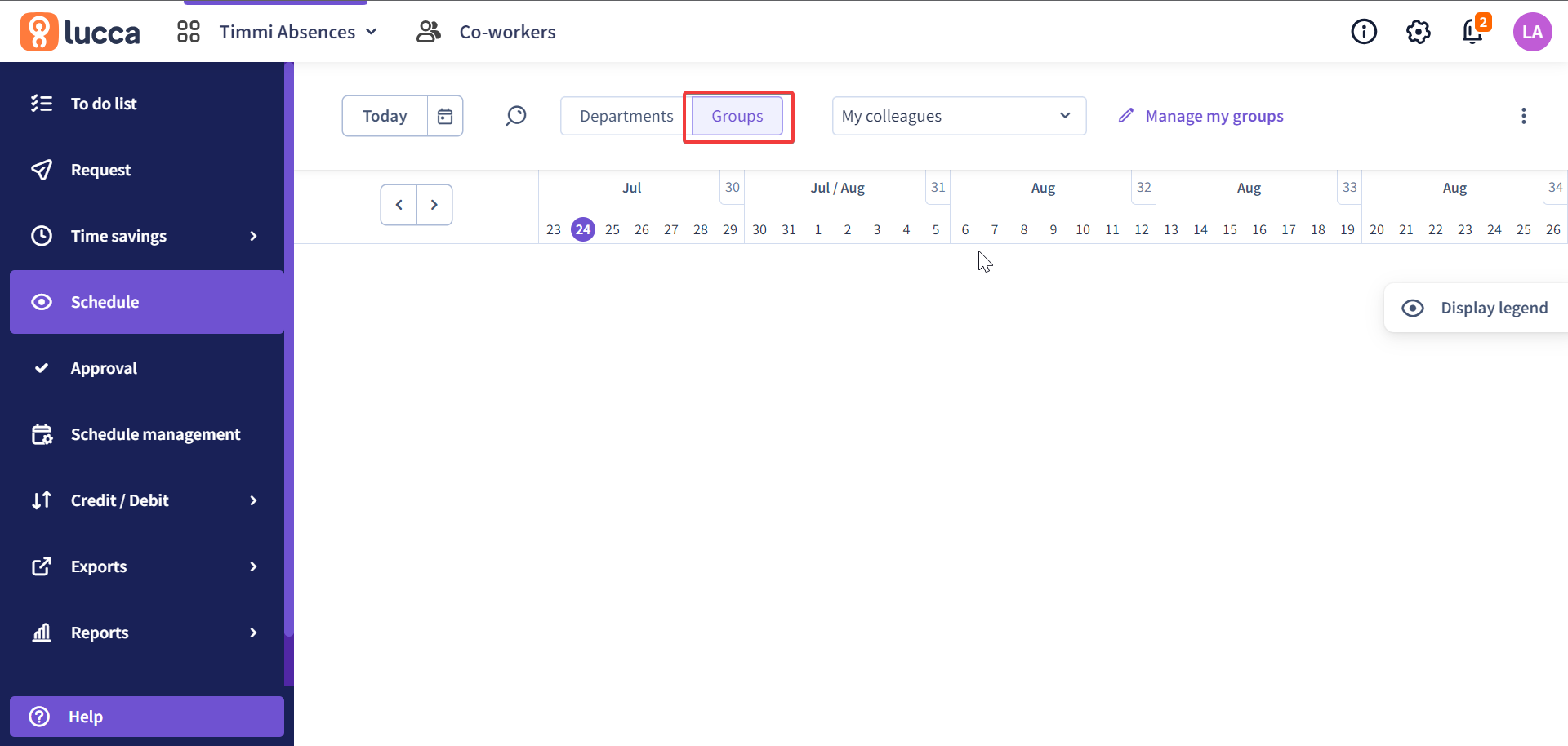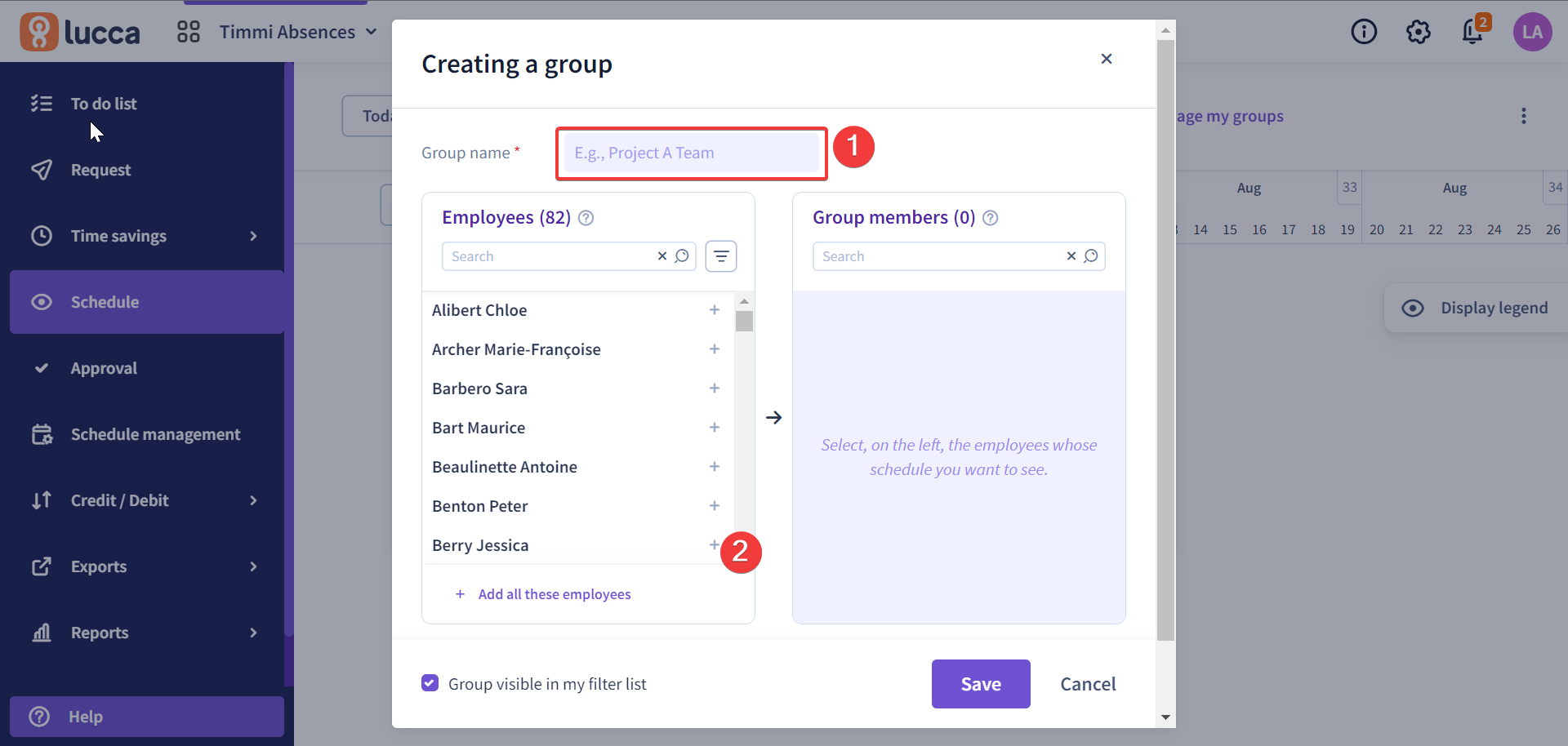 Start by naming this group.
You can then add the people you want to group individually or by department. To do this, select from the list on the left the employees you want to see in your group on the schedule.
Share a group
When you create a cross-cutting group, by default you are the only person who has access to it: this group is personal to you.
If you want to give other employees access to it, you have to share the group with these people. To do this, click on Share this group at the bottom of the right-hand column and select the employees with whom you want to share the group and save.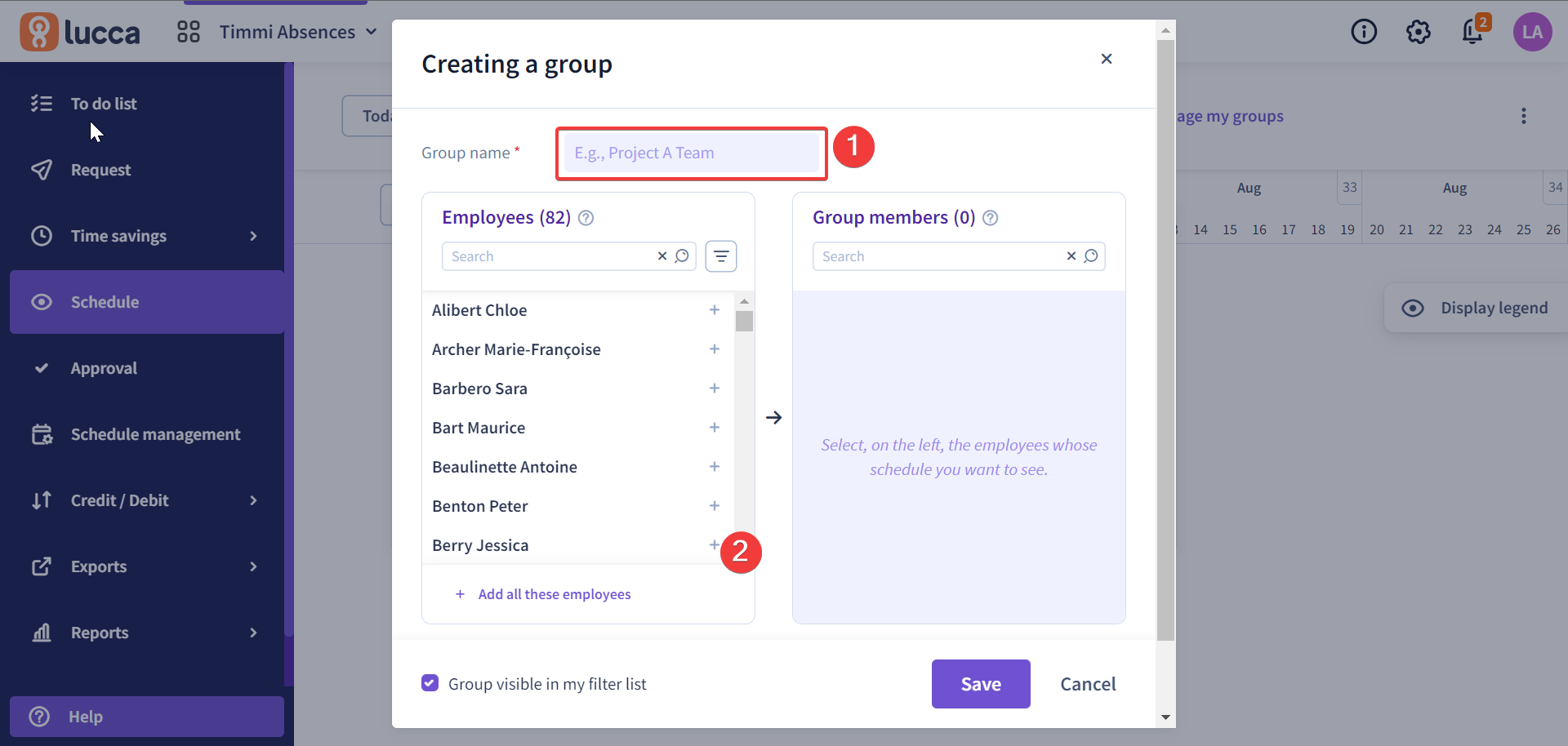 Display a group
Once the group has been created and saved, you can display it by clicking on the Groups filter.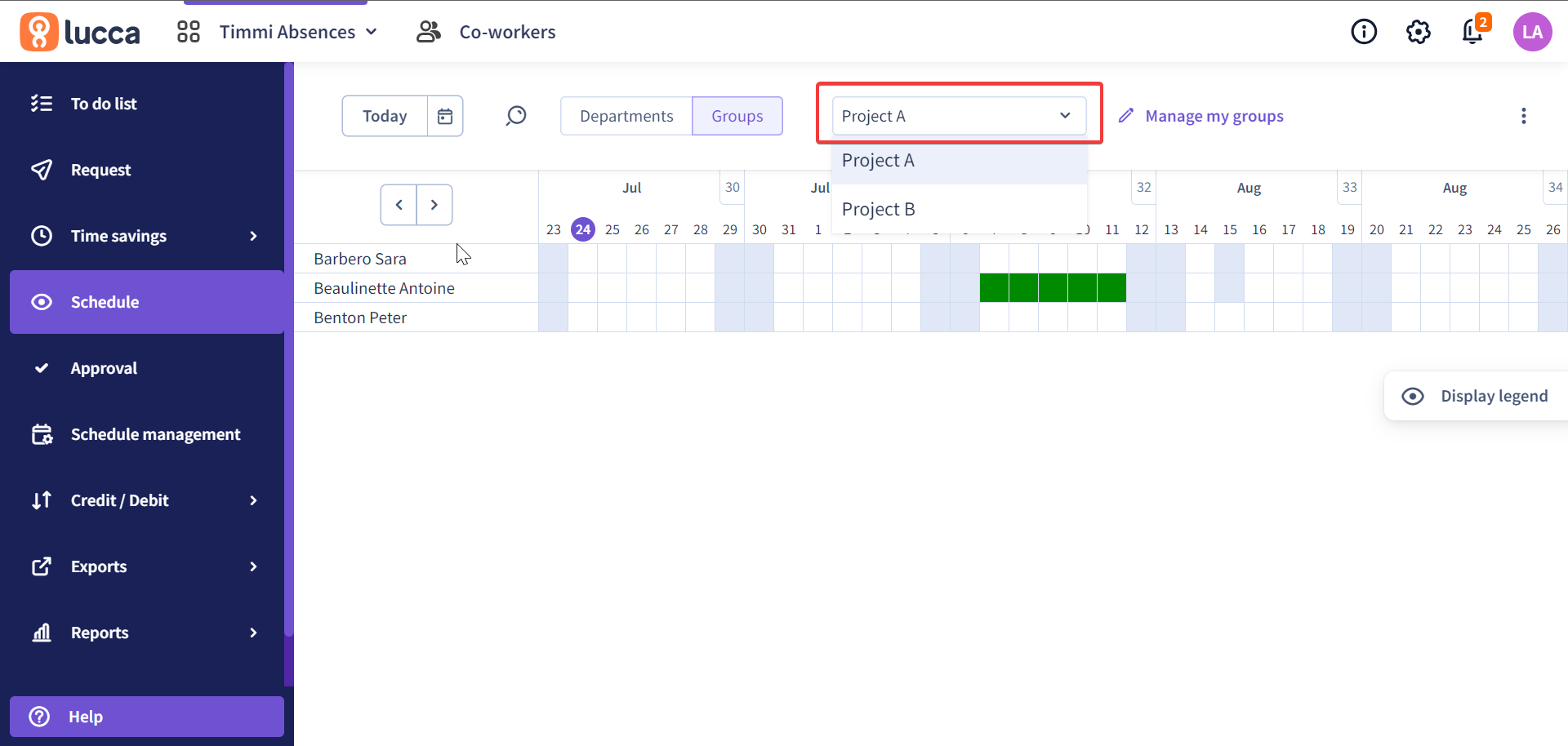 Manage a group
If you want to edit a group that has already been created, simply click on Manage My Groups and then use the edit pen to the right of the group you want to edit.