Background information
Several actions in Cleemy Expenses, like managing advances or reimbursing employees' expenses, will only work if your employees provide their banking information.
This action is only required if you choose the SEPA payment method (payments triggered via Cleemy Expenses), not implicitly when exporting accounting entries.
You can find this setting in the 'Management rules' > 'Payment' tab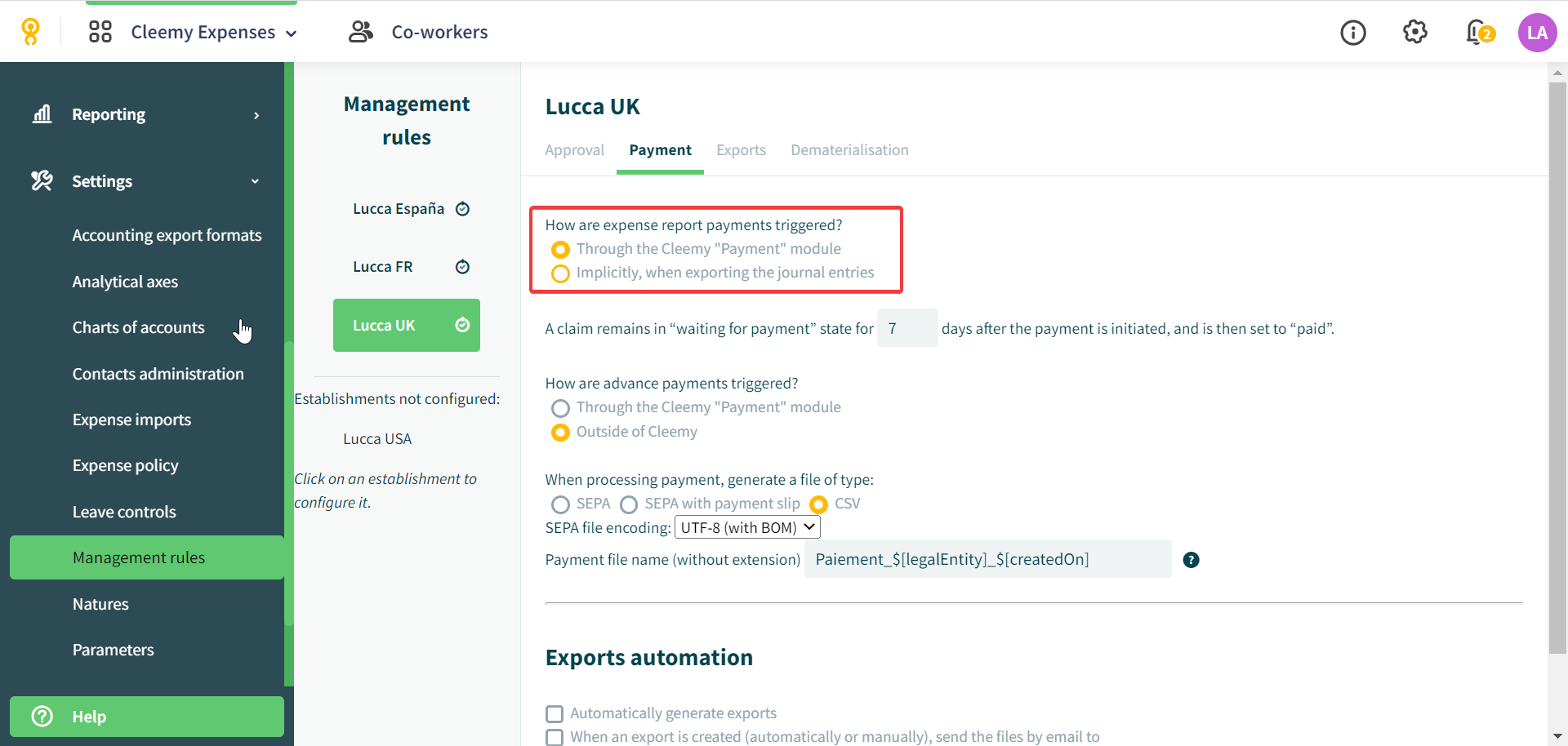 For more information on setting up the payment module in Cleemy Expenses, visit the dedicated page.
Adding banking information
This information can be added to the user files, in the 'Banking & accounting data' section: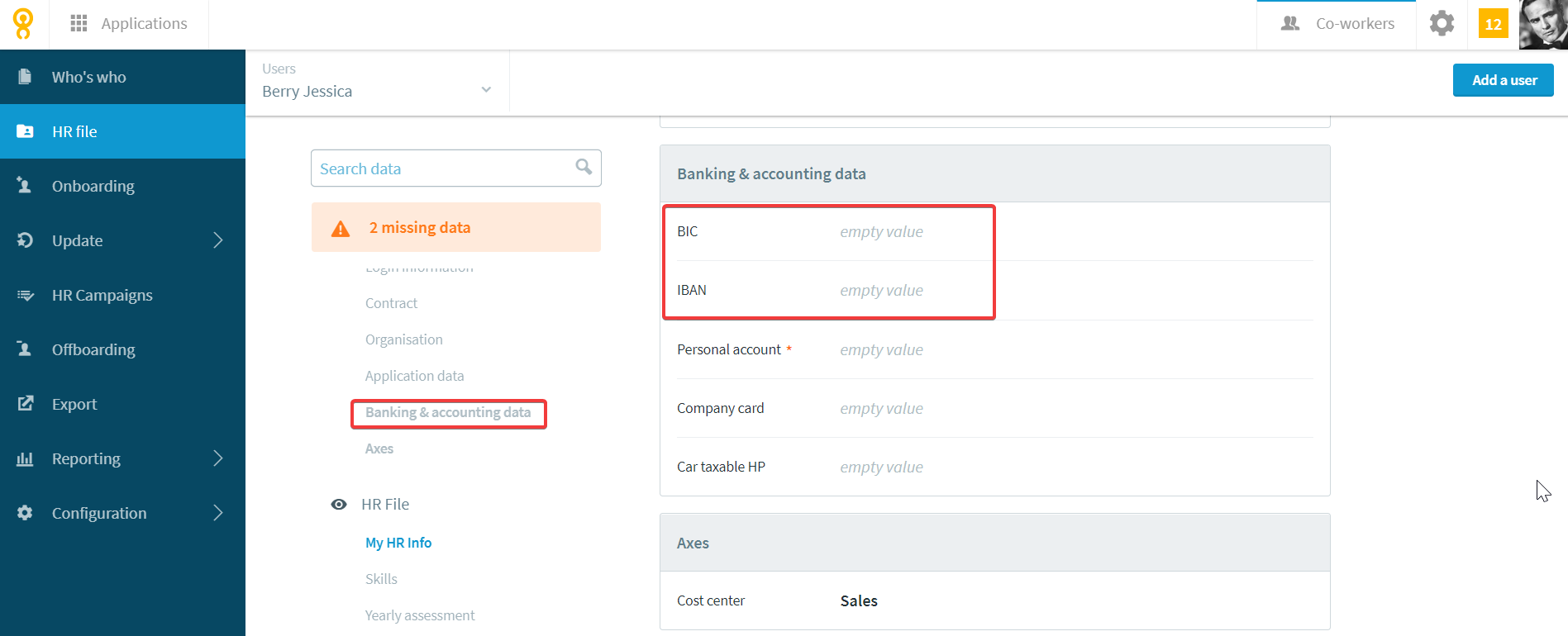 Once these data are entered, you can generate payments or manage advances in Cleemy Expenses.
If you use our Poplee Core HR solution, you can also launch an update campaign for a group of employees. You will not have to fill in the banking information manually for each employee.