Before you get started
The "Schedule" tab allows your employees to see the schedule of their colleagues, provided they have permission to do so. The visibility management is set in Roles, which you can find in the cog wheel icon at the top right of your screen. If your account does not allow you to access the role settings, we invite you to contact our help desk for any request to edit the visibility permissions of the schedule.
Manage schedule access permissions
The management of access permissions to the employee schedule is set in the cog wheel icon Roles  Timmi Absences Permissions.
The two permissions involved are:
View absences: this gives access to the 'View schedule' tab for the defined scope
Show details of absences: this right allows the type of absence to appear in the schedule tab (paid leave, Comp day, sick leave, etc.) for the defined scope
Useful info: if you only select "View absences" it gives the right to consult the schedule without displaying the absence type.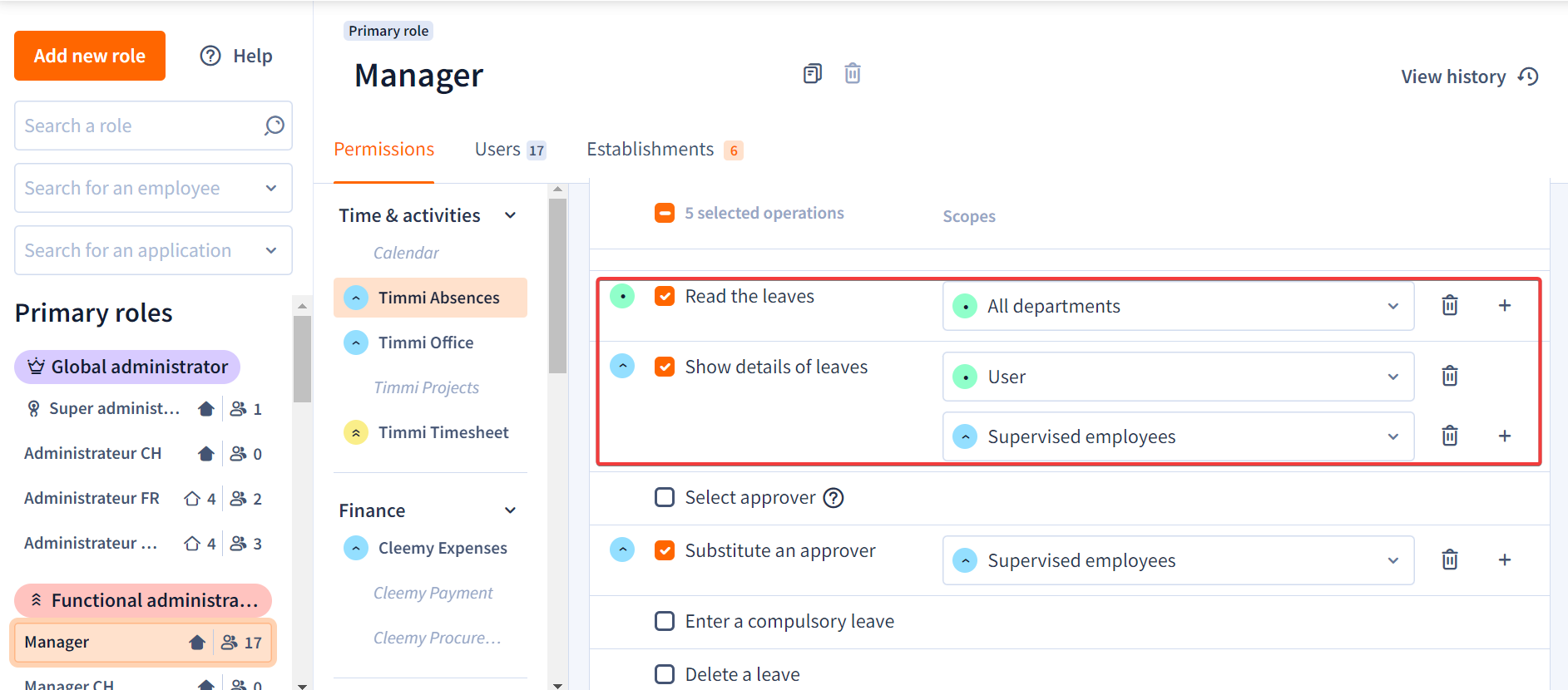 The scope refers to all employees whose schedules or absence details can be viewed. If you want all employees to have access to everyone's schedule, you must choose the 'all departments' scope.
In the above image, for example, employees can see the schedules of co-workers in their department only and only see the details of their own absences.
Creating cross-cutting visibility permissions on the schedule
Visibility permissions can be given on a scope different from the scope defined in the roles. To do this, you must create a group. Click here to check out the help sheet on creating a group.
Managing permissions for displaying the schedule
You can also configure the colored caption for your absences and show this multi-color caption to all users. In this dedicated help sheet, you will find all the information for doing this.