Background information
The way you retrieve your receipts will depend on whether or not you subscribe to our dematerialisation service with probative value (if applicable in your country).
Retrieving receipts
You can download receipts from the expense report details by clicking on the sealed document icon located next to the 'History' button and which is visible when you open an expense report from any module.
Retrieving your sealed archives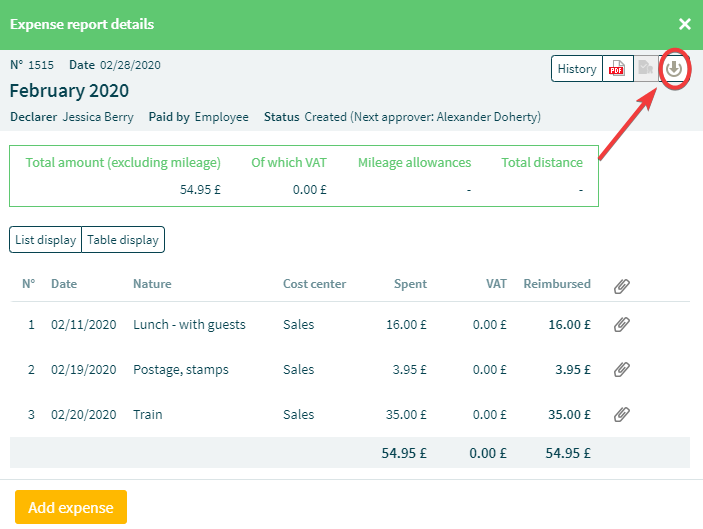 If the dematerialisation service is active and the icon is greyed out in the expense report details, this means an archive was not created for this expense report. This may occur in the following cases:
The service is not activated
The expense report has not been approved and controlled yet
The expense report was approved and controlled before the service was activated
The archive is in the process of being generated (this operation may take several hours)
An error occurred while creating the document: there will be an automatic attempt to generate the file again. The Cleemy Expenses team has been informed and will correct the problem as soon as possible.
You can also export multiple expense reports simultaneously from the Reporting module in the 'Sealed archives' menu.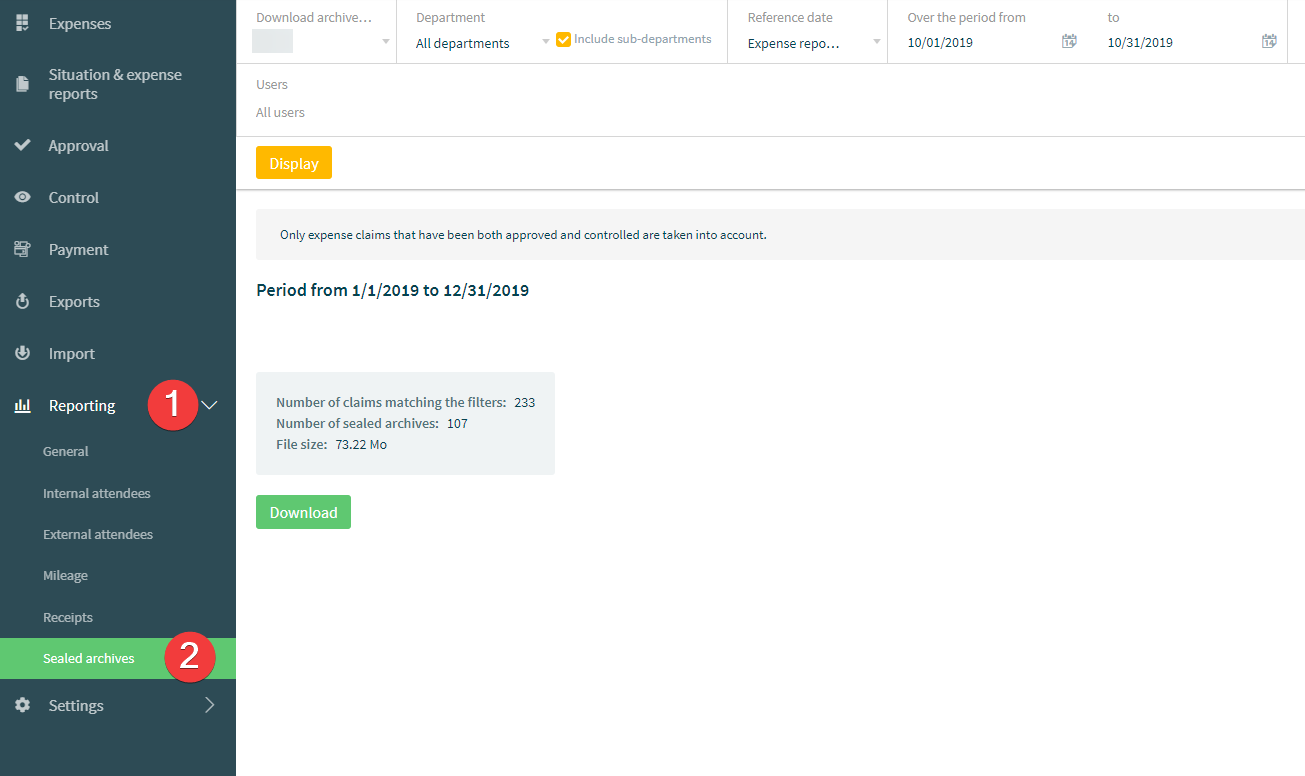 Customising PDF archives with your logo
You can customise archives by including the logo for each of your legal entities. Please contact the help desk to do this.