Background information
The 'Milestones notifications' tab in Pagga Compensation's Configuration module allows you to configure the completion dates that set the pace for each pay period and the notifications associated with these dates. All users with the 'Configure Pagga Compensation.' permission can access this screen.
By defining a payroll schedule, you can:
inform

 

employers and managers of deadlines associated with preparing the current payroll;
notify

 

and ask the users in question to check the VRIs entered as soon as possible before the payroll transfer.
Configuring milestones
The schedule is linked to a single legal entity (3) and, for each pay period (4), allows you to save the VRI's end of collection date (5) (1st milestone) and the start pay processing (6) date (2nd milestone).

Formalizing these two milestones allows the different people (employee, manager, HR assistant, etc.) involved in the payroll preparation process to organise themselves in light of these two milestones.
The milestones for the current period will appear directly on the VRI input screens as a timeline on the individual remuneration file (example with an access date of 10/04/2019):

This timeline will also appear on the 'VRI' menu screens.
Configuring notifications
The planned milestones can include an email notification sent to the recipients of your choice: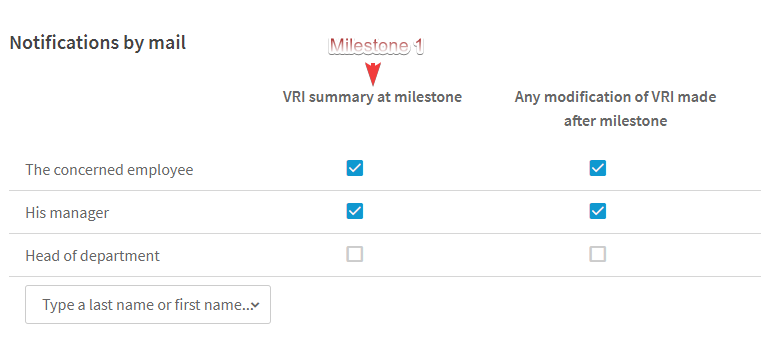 On the date set for milestone 1, you can configure:
a detailed summary of VRIs recorded during the period to be sent to each employee.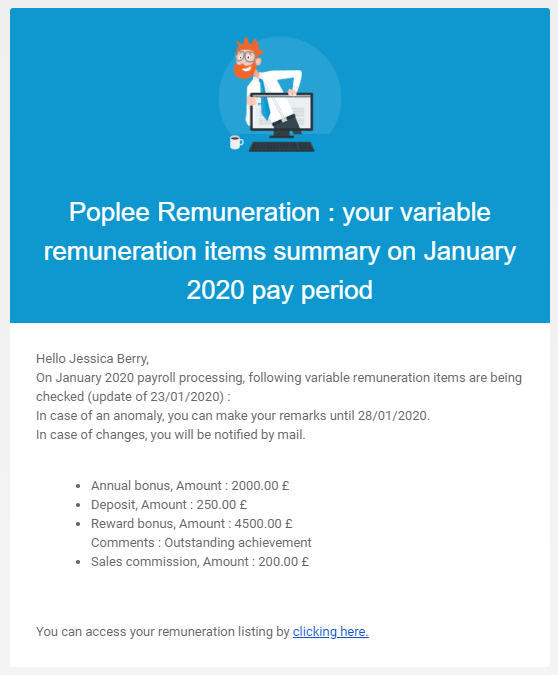 a summary of the number of employees and VRIs recorded during the period to be sent to the manager, the head of the department or a third-party user.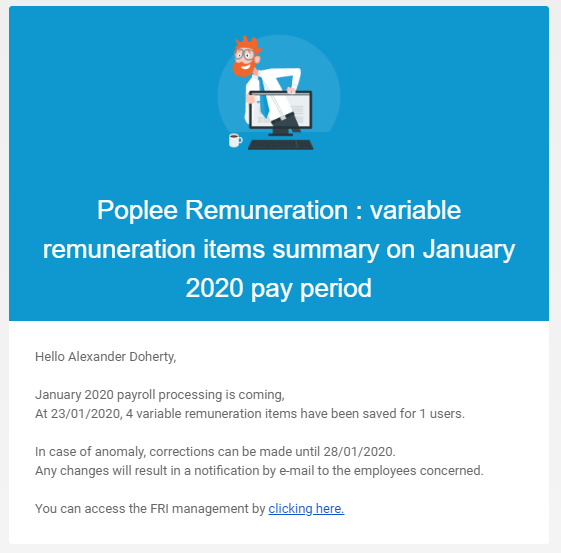 If you add or change a VRI between the end of collection date and the pay processing date, a separate notification may be sent providing the details of the action taken. You can set the notification's recipient.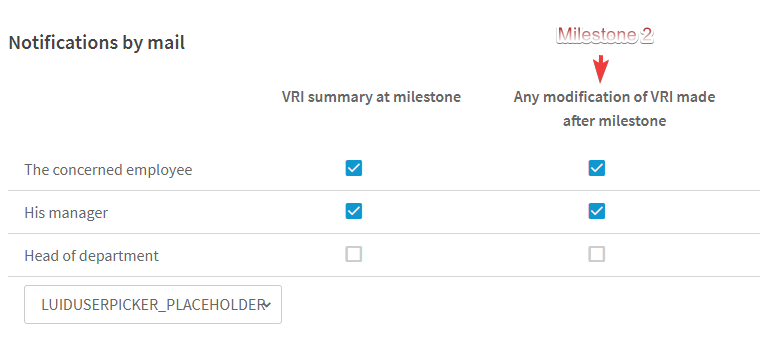 Example of the contents of the message sent if the VRI is changed during the checking period (time between milestone 1 and milestone 2)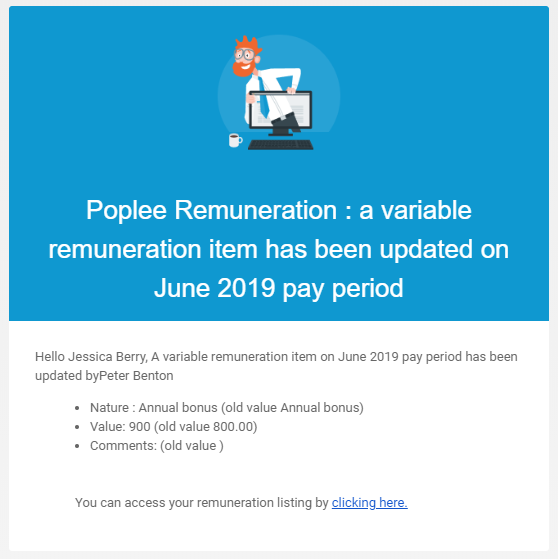 Tips
You can enter deadlines for future pay periods in advance for upcoming years based on your payroll preparation calendar. To change deadlines, use the recycle bin icon that appears when you hover over the period to delete it. You can then recreate the period with the correct dates.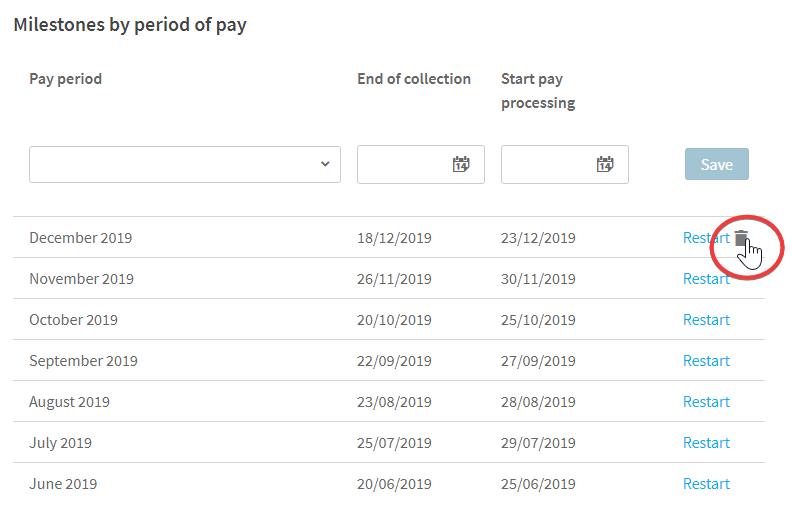 If needed, you can manually resend all the email notifications associated with milestone 1 (summary of VRIs entered as of the end of collection date) for a pay period.