Background information
If you are the approver for some employees' timesheets, you will see their timesheets appear in the Approval tab.
If you do not have access to this tab, contact your administrator.
Approving a timesheet
In the Approval tab, you will see timesheets pending approval. You can see the number of timesheets to approve in the Approval menu at the left.
Timesheets are grouped by submission period.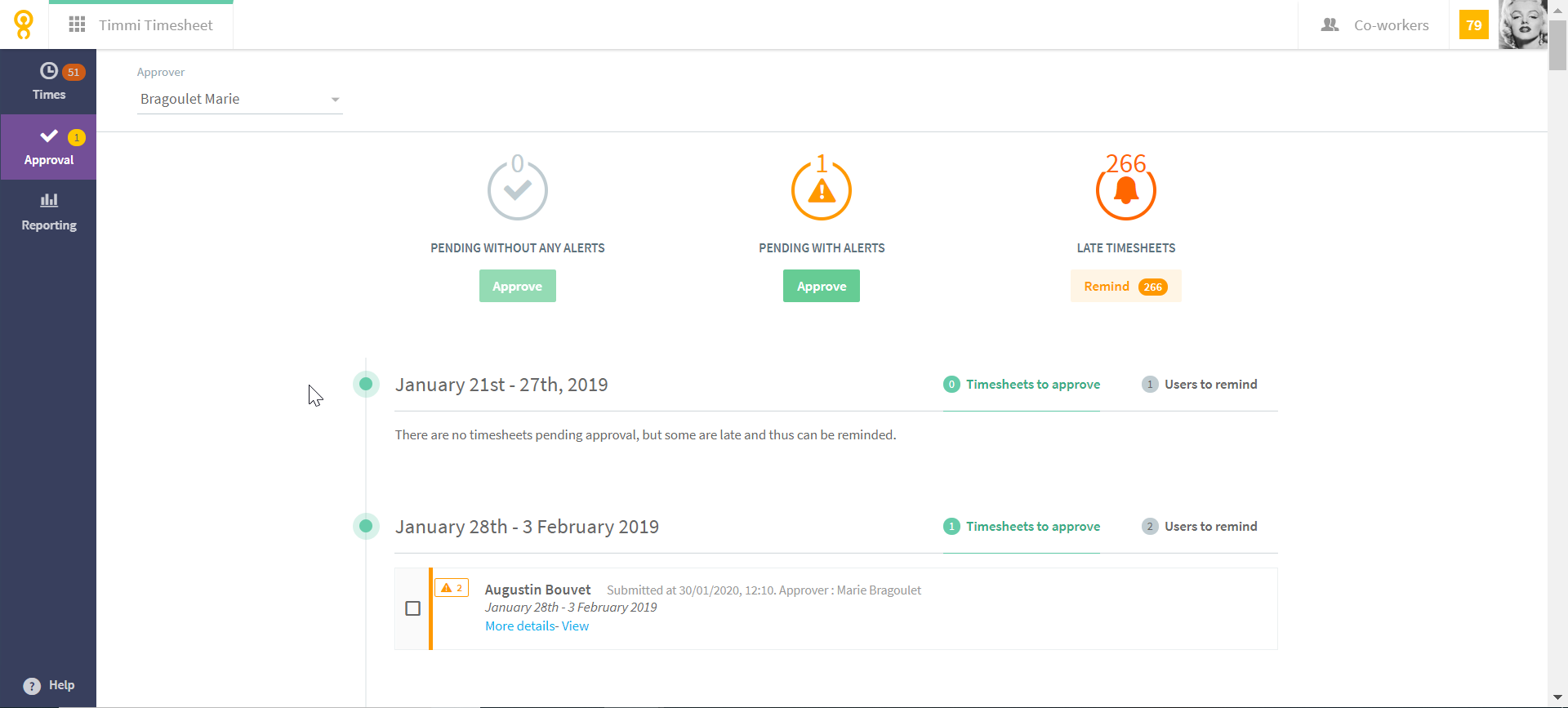 Before approving, click on 'More details' to view details of hours submitted in the timesheet and any warnings: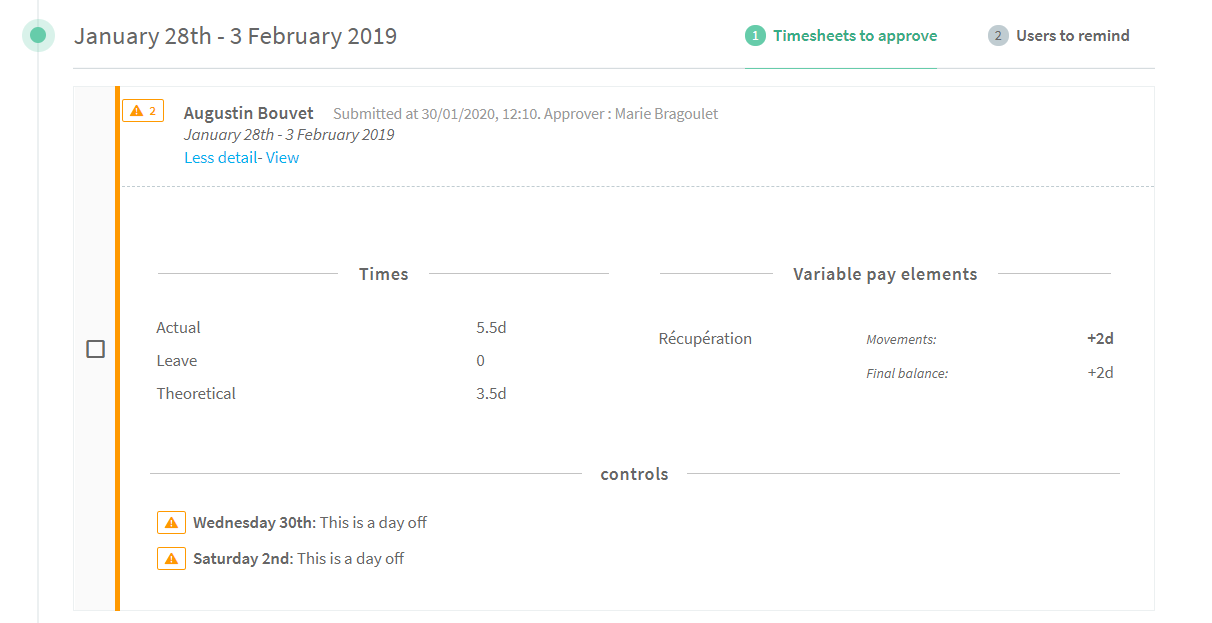 Click 'View' to see the entire timesheet (as entered by the declarant).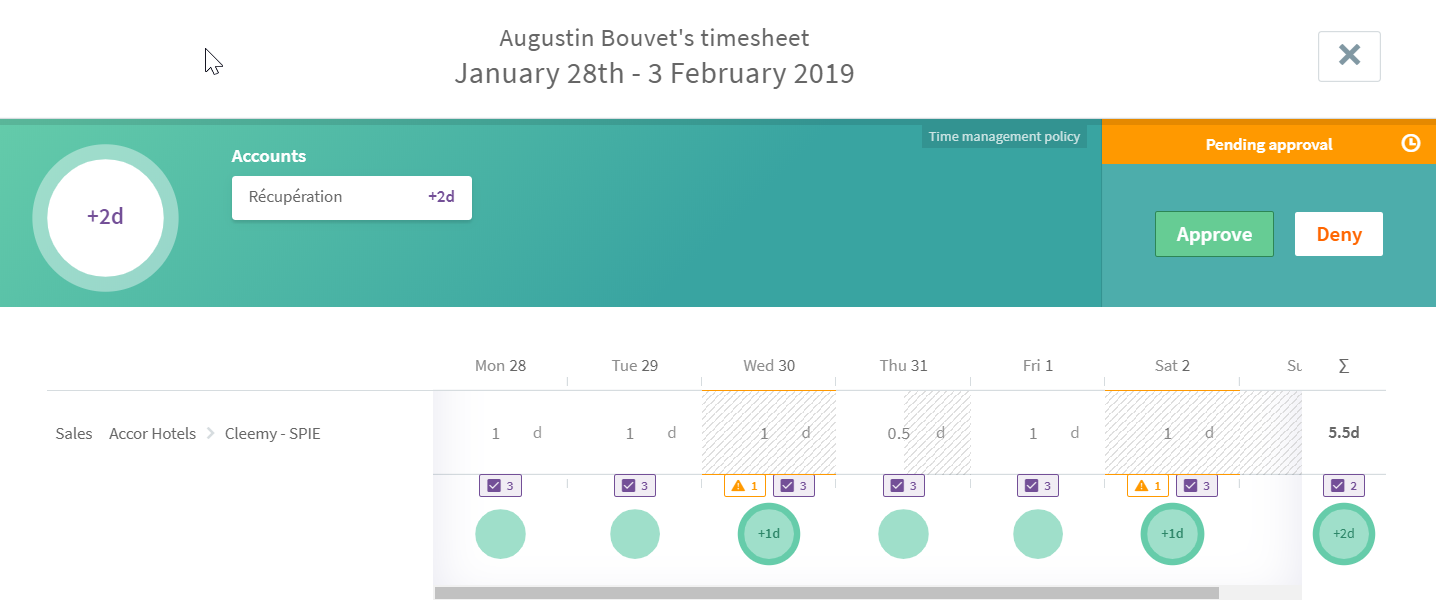 You can approve (or deny) the timesheet from either view. If you deny a timesheet, you must specify the reason.
Remind late declarants
From the Approval tab, you can remind all late declarants by clicking on the 'Remind' button (this will send one notification for each overdue timesheet) or send reminders by period by clicking on the 'Users to remind' section.