Before you get started
When you launch your review campaign with your employees, you may need to add or remove an employee after launching it, for new recruits or contracts that end during the campaign. This is possible and simple to perform. 
Add an employee
Go to a campaign and, in the "Individual progress" tab, click on "add an employee":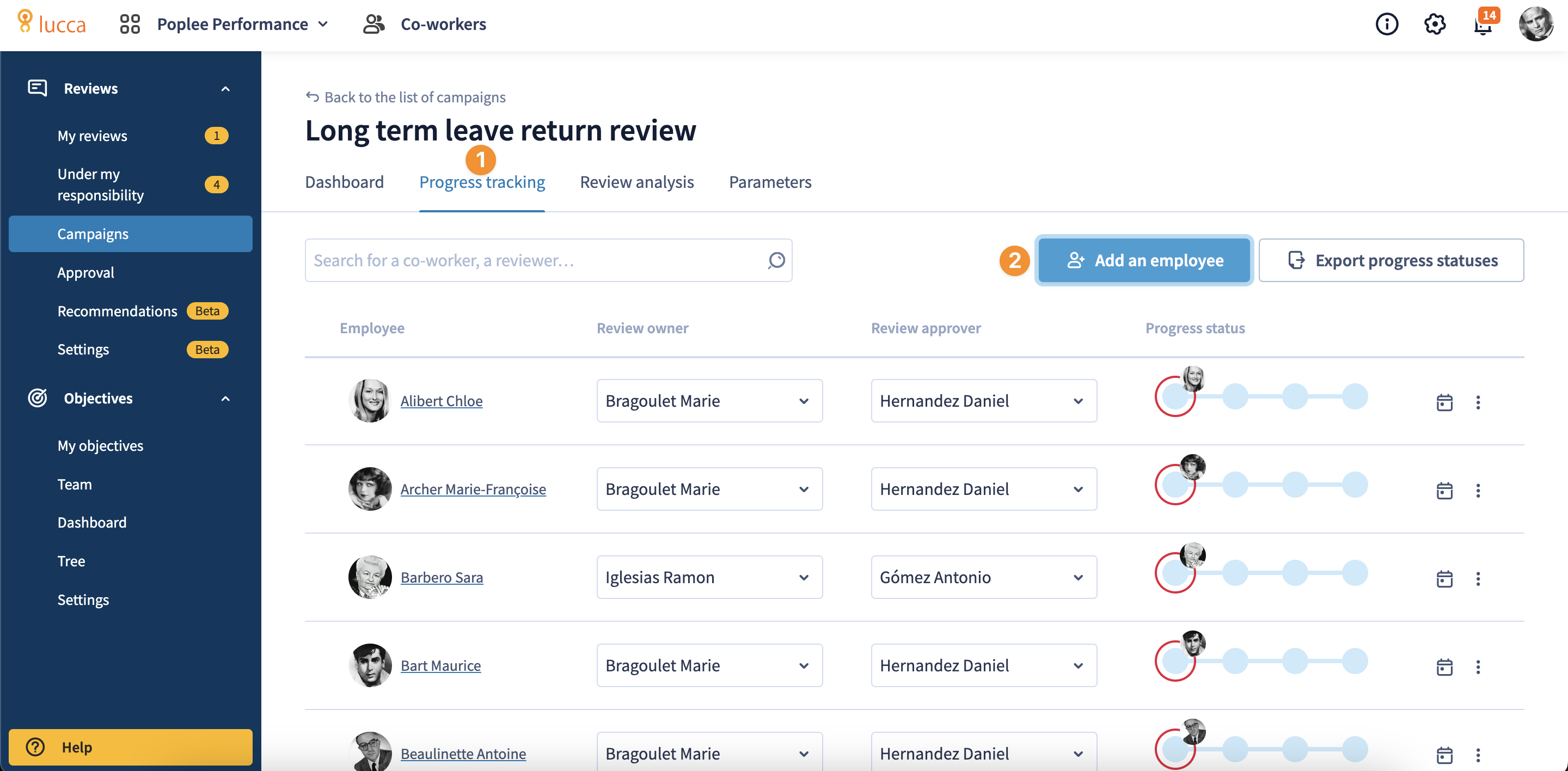 Click on the link to open the corresponding window: choose the employee you want and specify the preparation/due dates. Indeed, you could give them additional time to conduct their review at the same time as their colleagues.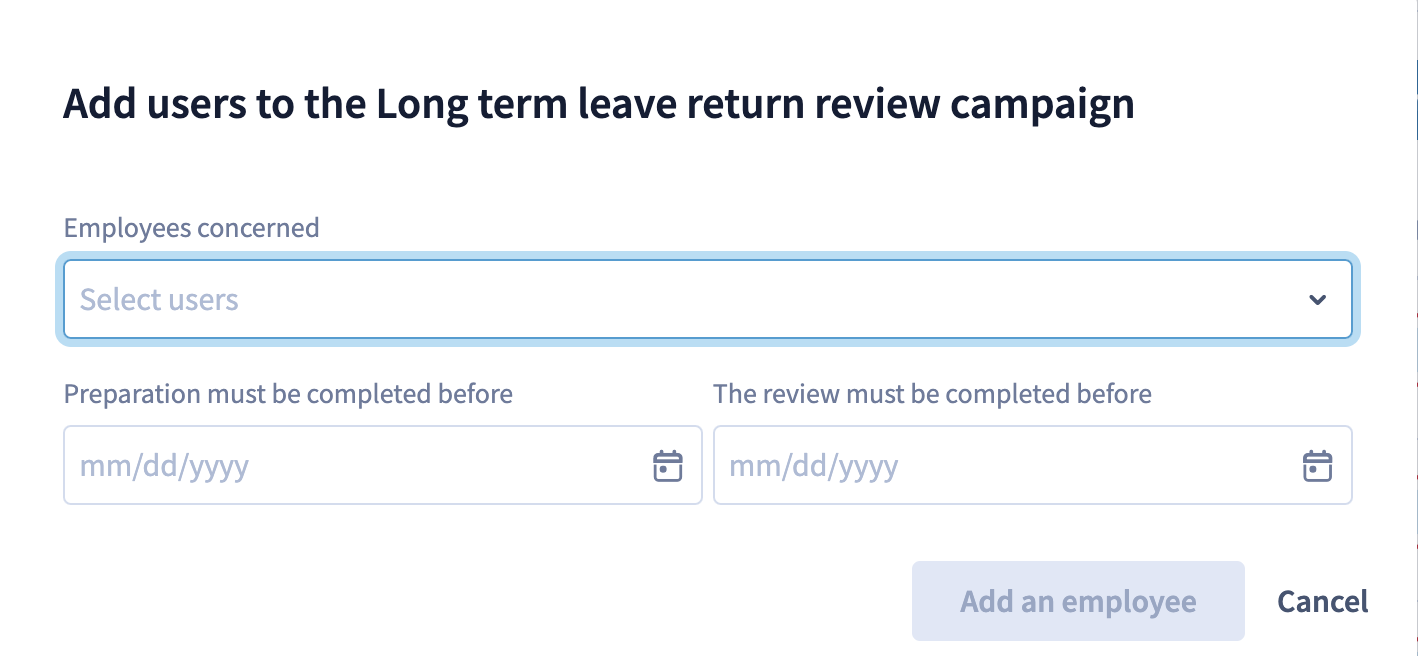 Please note: the employee will receive a notification indicating that they have been added to the campaign (standard email and not the personalized email in the campaign settings)
Deleting an employee
It is not possible to remove an employee from a campaign the review of which has started.
For example, if the employee or reviewer has started to fill out their preparation (even if it has not yet been published), if a peer has given an opinion via this review or if an HR message has been filled in. In this case, we consider that the review has started and includes data that you might find useful to keep. 

To remove an employee, whose review has started, your campaign must be duplicated in order to launch a new one by removing the employee, after which the old campaign must be closed.
Please note: this will stop all the reviews from the old campaign and everyone will have to start over (for more information: Editing a campaign once launched).
NB: if it concerns an employee who left without having completed their review, we recommend that you do not delete their review in order to certify that they were indeed offered a review in the event of a verification. You can also change the reviewer to prevent them from viewing any of the actions to be completed. At the end of the campaign, the review will be archived. 
On the other hand, you can delete the review of an employee who has not started preparing their answers.

In the event of an error, you will always be able to reintegrate this employee into the campaign.

Employee who has left your company
If you want to remove an employee from your campaign because they are leaving your company, follow the steps above (review campaign started or not started). Do not forget to add a contract end date in their HR file (Can I delete an employee file?).
If your employee had started to prepare their review and answered one or more questions without publishing them, Poplee Performance considers that the review has started. It will then not be possible to remove the employee from the campaign. We suggest that you wait for the other employees to complete the campaign and then close the campaign once the only remaining employee is the one who left your company. You can also edit the due dates to stop any reminders/notifications from being sent. Our product teams are working on this need and on a development on this subject.