Background information
When you start your review campaign for your employees, you may need to add an employee after beginning the campaign. This is an entirely possible and easy thing to do.
What are the steps?
Go to the 'Manage Review Campaigns' module, then click on 'Manage the campaign' at the top right of your screen. A configuration window opens on the right-hand side.
To add an employee, go to the bottom of the panel and click on 'Add an employee':
Click on the link to open the corresponding window: choose the employee you want and specify the preparation dates/deadline. You can also give them an additional deadline for conducting their review at the same time as their colleagues.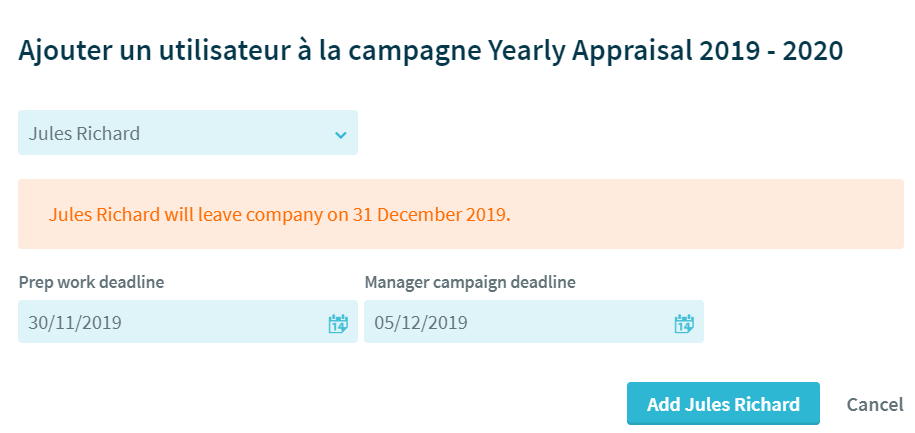 Note: employees who were already deleted from the campaign will no longer appear here. Contact the help desk for specific assistance.