If your company uses Slack, you can post in your team channel the absents of the day, everyday.
1. Add the Luccabot to your workspace
You need administrator rights in Slack for this step.
In Figgo > Configure > Preferences > Slack Integration, click Create a new integration, then Connect.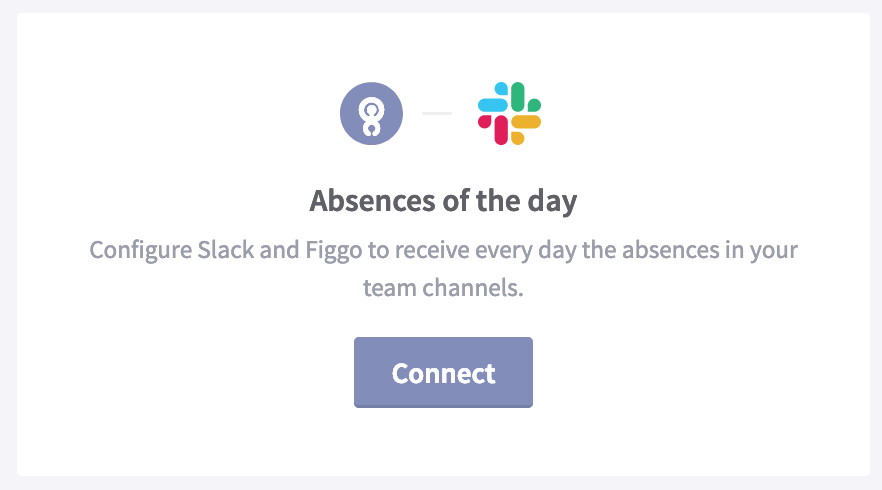 On the next screen you need to authorize Luccabot to post messages in your Slack workspace. These rights are necessary for the integration to work.
2. Create an integration
Once your Slack workspace connected to Figgo you can add integrations. You need to create one integration for each channel you want absences of the day posted to.
Examples:
if you want the absences of the day of everyone in the company in the same channel (like #absences-of-the-day), you will need only one integration;
if you want the absences of the day of your team only, directly in your team channel, you'll need one integration per team.
For each integration you'll need:
channel name (compulsory). If you want to post the absences in a dedicated channel, you need to create it first in Slack.
legal entity(ies) or departments of the population you want to track (optional)
message language in Slack
time of the day for the post
frequency (weekdays or every day)
After creating the integration you can test it. It will directly send a message in Slack with the absents of the day.
You can also disable an integration without deleting it.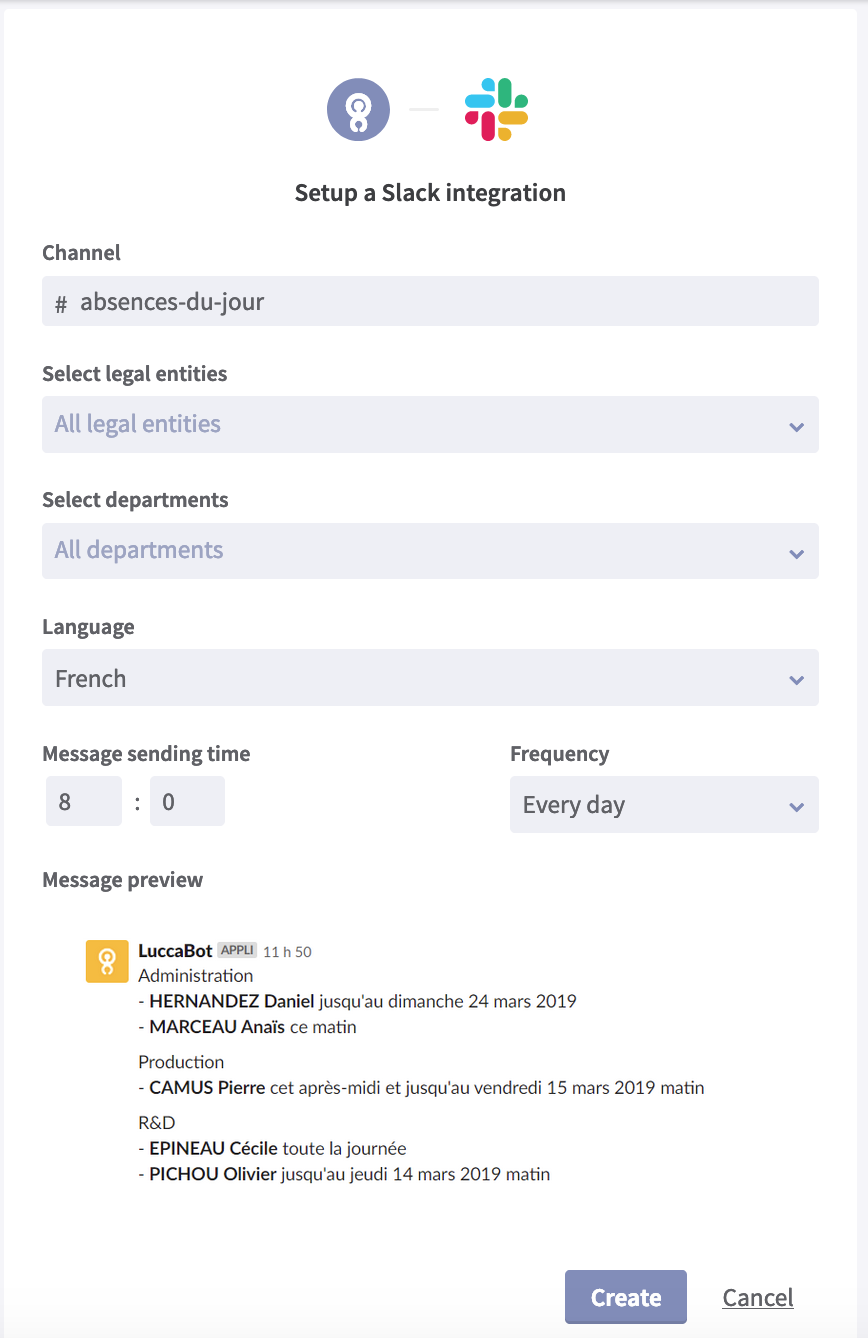 FAQ
Can we change the bot name or image?
No, these information cannot be modified.
Can you add more languages?
We can work on it. Please send your request to the support team by filling the form at the top of the page.