Background information
When creating a new corporation/legal entity within your company, you will have to link the pre-existing compensation natures of the Pagga Compensation application to this new company, as well as create its possible own specific natures.
Adding the compensation natures
After creating the new company (and informing the Lucca support team of this addition), you need to ask yourself if the types of compensation for this new company are the same as those that are already set up.
If so, simply tick this new legal entity for each of the concerned natures. Simply go to the Settings > VRI or FRI Nature tab: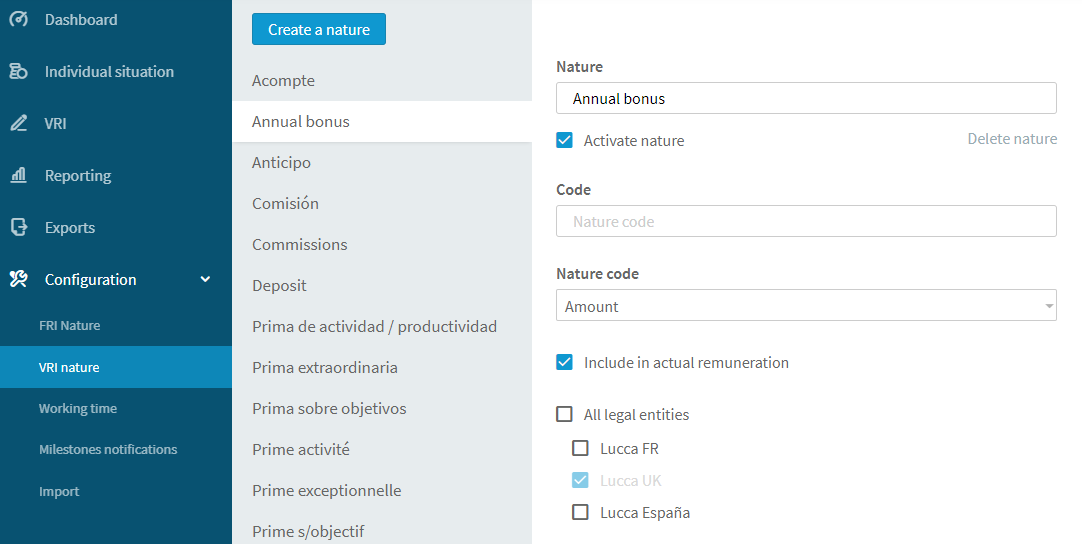 You may also be able to integrate a compensation history. (*)
(*) Do not hesitate to ask the sales department for assistance from Lucca consultants to manage the integration of new entities.
Ad hoc audits can be organized upon request to gather the right information and set up solutions for new entities. We will manage the project to deploy the applications on the new company.
Additional trainings can also be organized for a new administrators.