Before you get started
The creation of a new establishment must be submitted to the Lucca help desk so that we can attach it to your contract.
Adding remuneration types
After creating your establishment (and informing the Lucca help desk of this addition), you have to ask yourself if the remuneration types of this company are the same as those already configured?
If so, all you have to do is check this new establishment for each of the types concerned. This is done in Settings VRI or FRI type tab: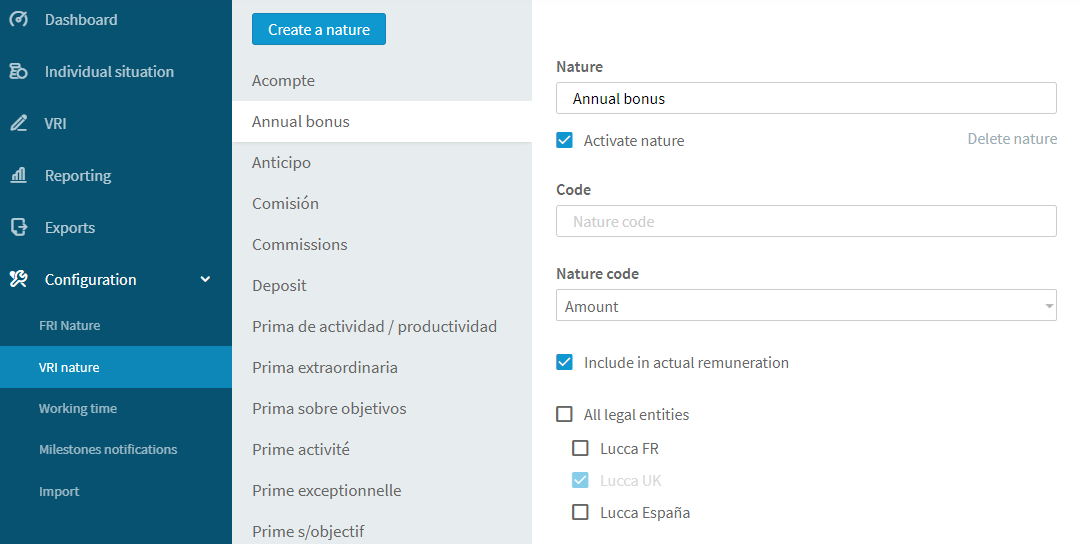 You could also include a compensation history.
Specify the types to be exported to payroll
To do this, you must go to the export tab Click on the cogwheel of an existing export or create a new export Check the types to be exported to payroll.
Don't hesitate to ask the sales department for assistance from Lucca consultants to help you manage the integration of new entities.

Ad hoc audits can be organized upon request to collect the right information and configure the solutions to be activated on your new sites.
Training can also be organized for a new solution administrator, if needed.