Background information
Dear Lucca users, we offer you the opportunity to follow and contribute to the roadmap of our software. For this purpose we provide you a portal, via ProductBoard, an external tool
We explain on this page how to access and use them.
Disclaimer: for now, the portal is only available in French.
How to access portals?
Acces to the portal is here on ProductBoard.
How to use the portals?
Follow the developments we are working on
We list on the portals the evolutions that we are currently working on, that we are considering, or that are already live in production.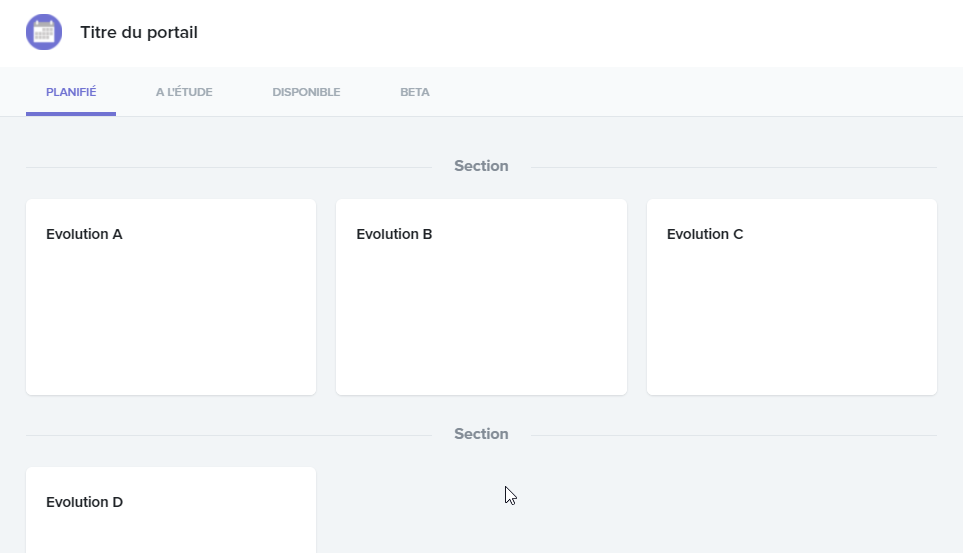 The portal is divided into several tabs, themselves subdivided into several thematic sections.
Within each of these sections, cards are listed. Each one describes in a few lines the vision for a given evolution, accompanied by an illustration when relevant.
Vote for the most impactful developments
You can help us decide the future of our software. To do so, click on a card, tell us how important it is to you, and leave a comment explaining why.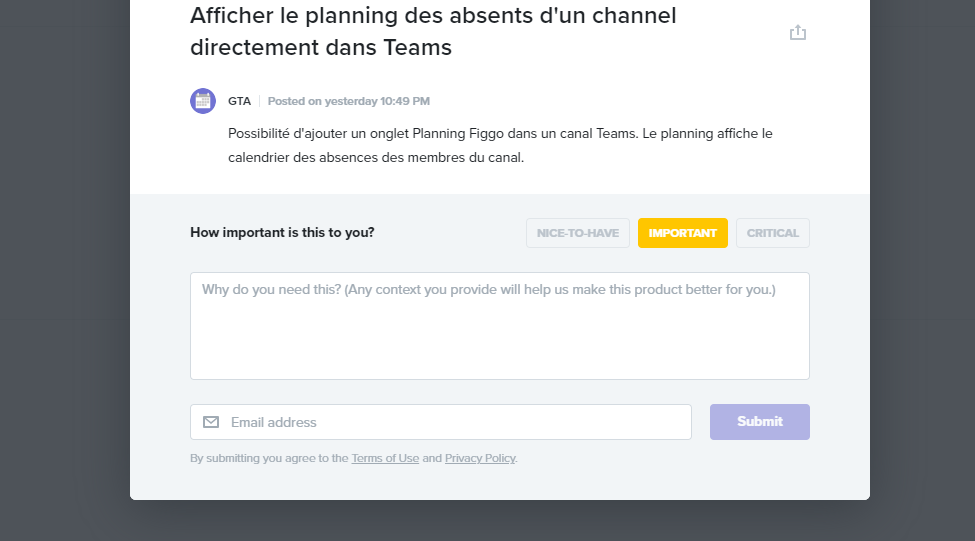 Suggest your own ideas
At the top right of each portal, you will find the following button:

Use it to display a short form that will allow you to share with us a wish for evolution. The team in charge of this product will receive your suggestion directly and will take it into consideration in its roadmap.
The suggestion of ideas does not lead to a systematic response from our teams, who remain in charge of estimating which ones will best serve the interests of all our users.