Background information
Poplee Performance & Goals is a tool that allows you to share and track you employees' review campaigns. For this, it is important to configure what permissions each party will have after the campaign has started.
As an administrator, you may need to organise these rules yourself, directly in the database.
How?
As a reminder, role management is in the cogwheel at the top right of your screen.
When you are in the module, you will have access to the various permissions available on this application, such as:
-'Access to the application': if this box is ticked, you are inherently able to access your own reviews.
- 'View reviews for': you can define the scope of access using the drop-down list. Generally, indicate 'Supervised colleagues', so managers can access reviews they are responsible for. Other scopes are available to adapt to the structure of your teams.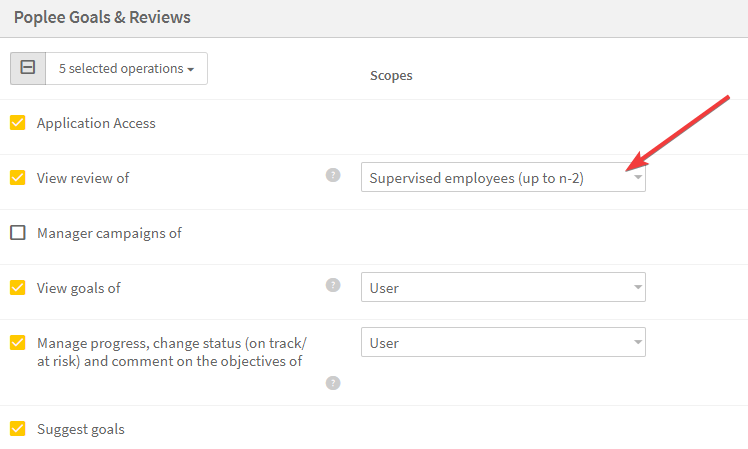 - 'Manage a campaign': this permission allows you to create, start and monitor campaigns (also for the given scope). This option can of course be combined with the Legal Entities (LE) scope.