Background information
If you want to upload Timmi exports to a server, Timmi gives you the option to set up automated file exports.
Using this feature, when you generate an export through Timmi > Export, the file will automatically upload to an FTP server.
Configuring exports to an FTP server
From Export > Configure exports > Settings, select the automation options you want: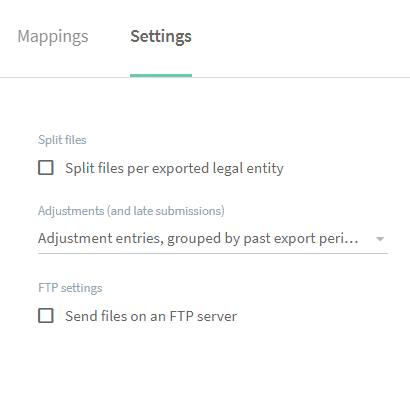 For FTP configuration, tick 'Automatically send files to an FTP server', then click 'Create new access'.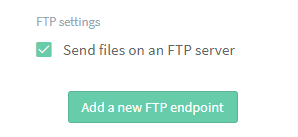 If you host a server on your end, simply enter the connection information needed for Timmi to upload the files to you.
No server? No problem. Lucca can provide you with one. You can get more information from your consultant or the Help desk to learn about how to create a Lucca server (if it is not already included in your services).