Background information
The document generation feature allows you to produce documents automatically filled with information from your employees' HR files.
You will be able to generate all types of documents such as work contracts, amendments, confidentiality agreements, travel certificates, etc.
General principles
4 steps are sufficient to generate a document:
Prerequisites
In order to generate a document for an employee, the following prerequisites are necessary:
Have access to the "Document generation" entry. This entry is linked to the

"Generate document and manage document templates"

permission,
A document can only be generated if you have the rights to consult all the data referenced in the template. For example, if the template references the employee's contract start date, but you do not have the rights to consult this date in the employee's HR file, it will not be possible to preview or generate the document.
How to generate a document for an employee?
Selection of the employee
Once you have created your document template, the first step to generate a document is to select the employee. The employees for whom you can generate a document will be those for whom you can consult the HR files.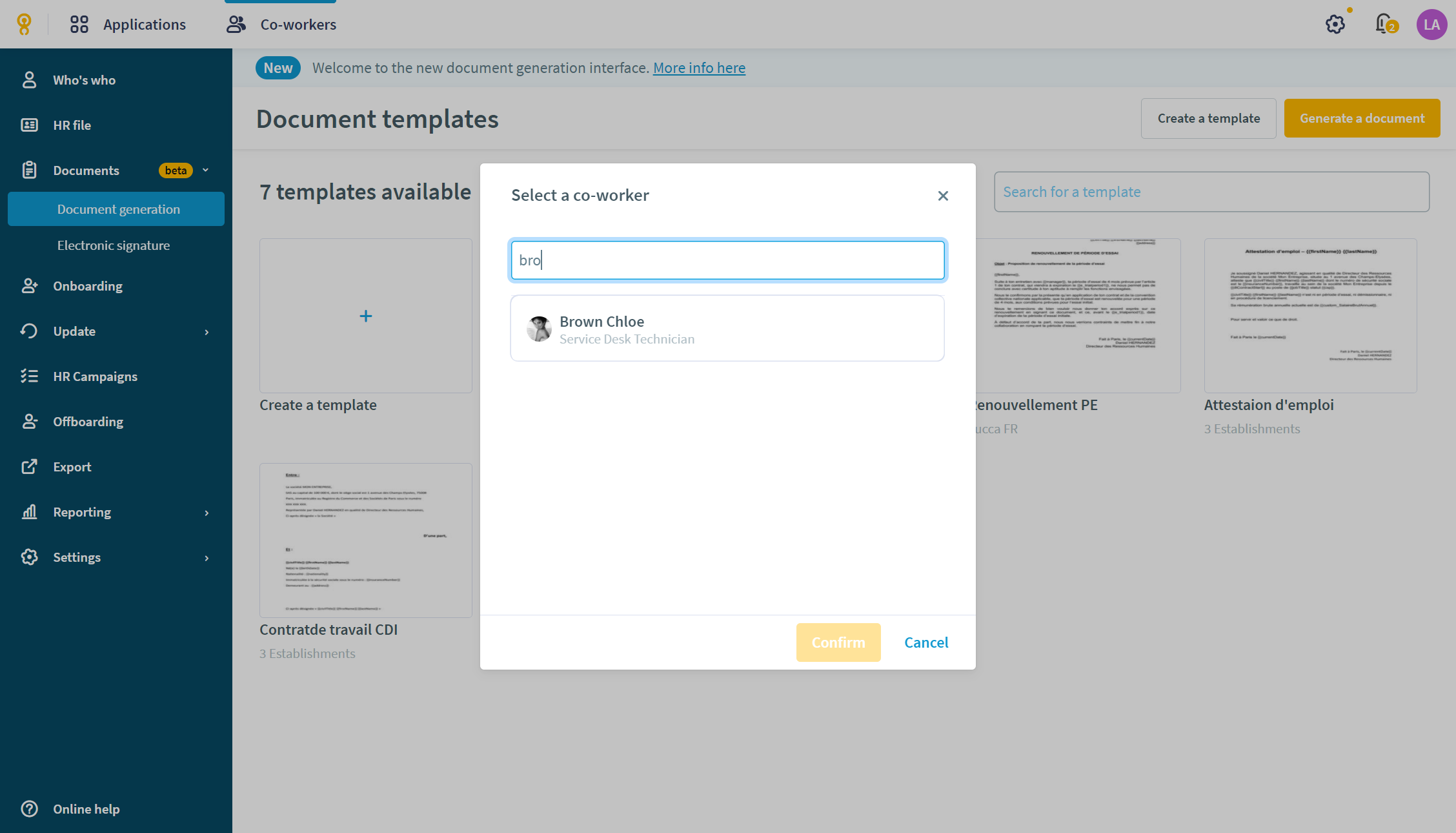 Choosing the template
Once the employee has been selected, we will propose the available templates for this employee. A document template is necessarily linked to one or more establishments. Thus, the available templates will depend on the establishment of the selected employee.

Document preview
The preview allows you to check the final document. It will display the document completed with the employee's personal data.
If you have integrated personalized data in the selected template, you can fill them in at this stage.
If a data from the HR file is missing because it is not filed in the employee's HR file, alerts will allow you to identify it and complete it.
Document generation and signature request
Once the alerts are corrected, you can generate and download the document in PDF. This step also allows you to send the document for signature. You will find more details on the electronic signature in this help page.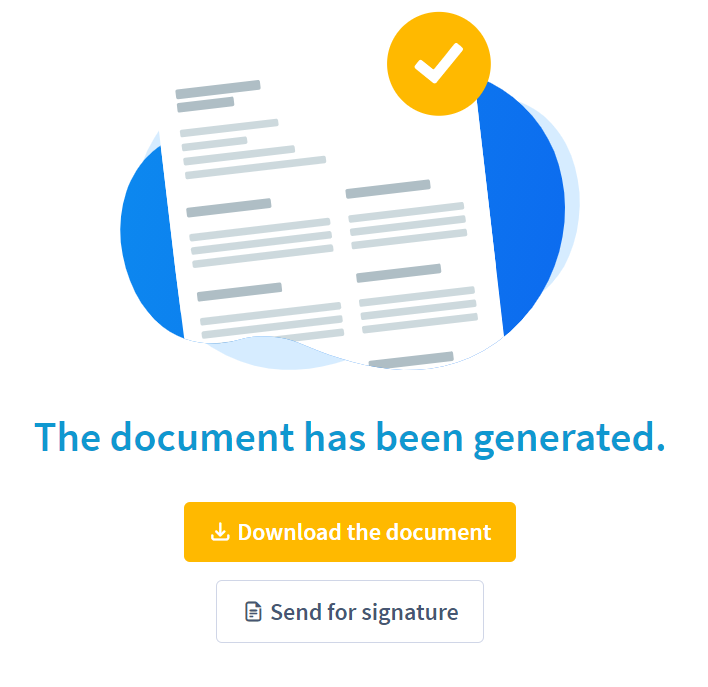 Next evolutions
This new feature will be progressively enriched. In the upcoming months, you will be able to find new features such as :
Mass generation. You will be able to generate a document for several employees. For example: generate a NDA for 50 employees.
Selection of the reference contract. Currently, only the data of the current contract can be automatically filled in. Later on, you will be able to choose among the different contracts of the employee.
Integration of multi-occurring data. At first, only simple data can be referenced in a document template,
Automatic e-mailing of the generated document,
The possibility to modify the file of a created template,
etc.
This is a non-exhaustive and non-contractual list. It is likely to evolve depending on the returns of our customers.