Background information
In Timmi Absences, administrators can add absence accounts that reflect your internal organisation as closely as possible. Once this is done, you will have the option to delete or archive an account.
If you archived an absence account, you can of course reverse this action. You will always have the option of restoring it. These points will be addressed further on.
Deleting an account
To delete an account, click on the delete icon in Configure > Accounts.

To delete an account in a category, you must first dissociate the account from its category:
1. Search for the account to be deleted and click on 'Modify'
2. Go to Advanced options
3. Click on the X to dissociate the account from its category.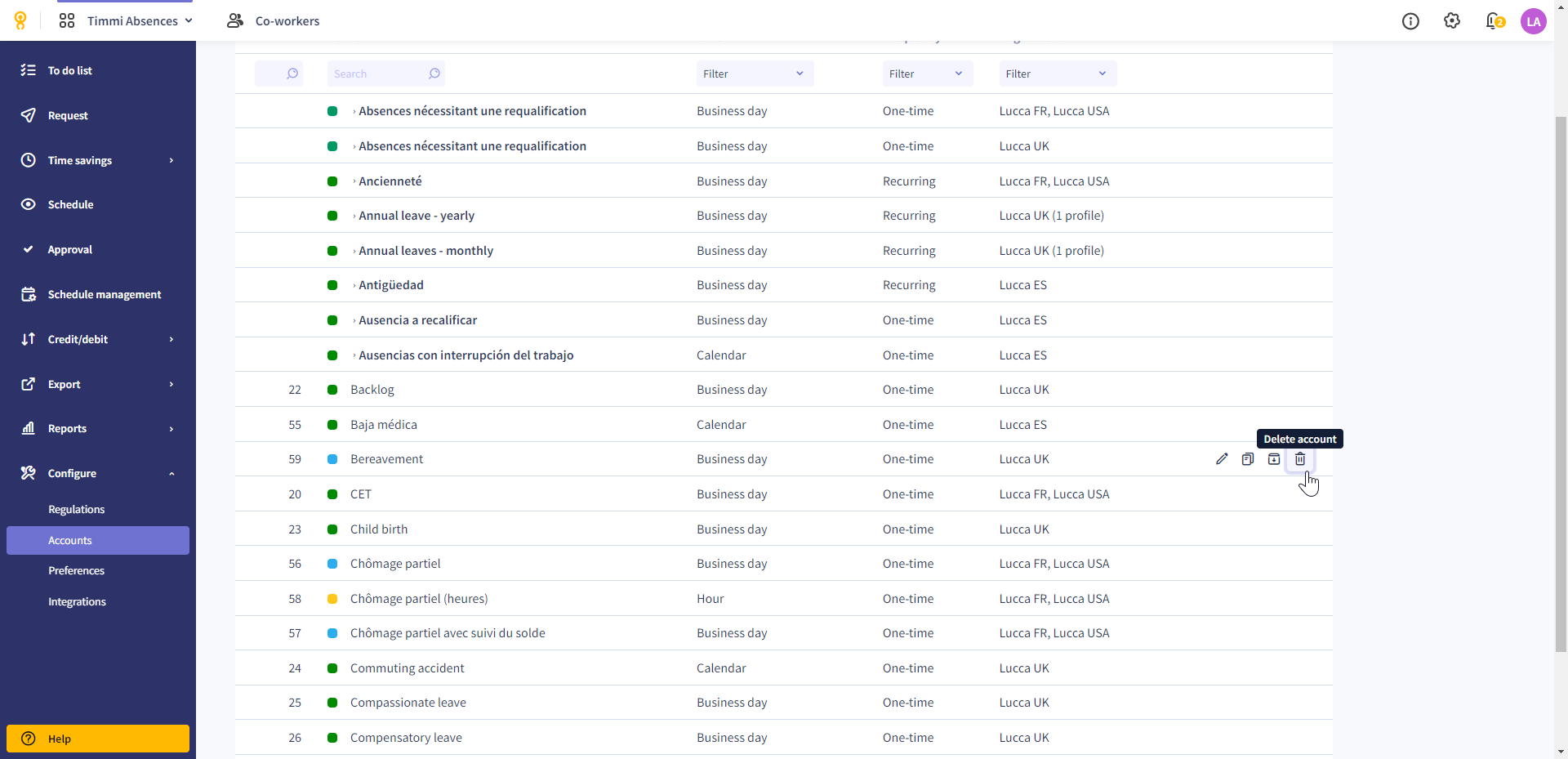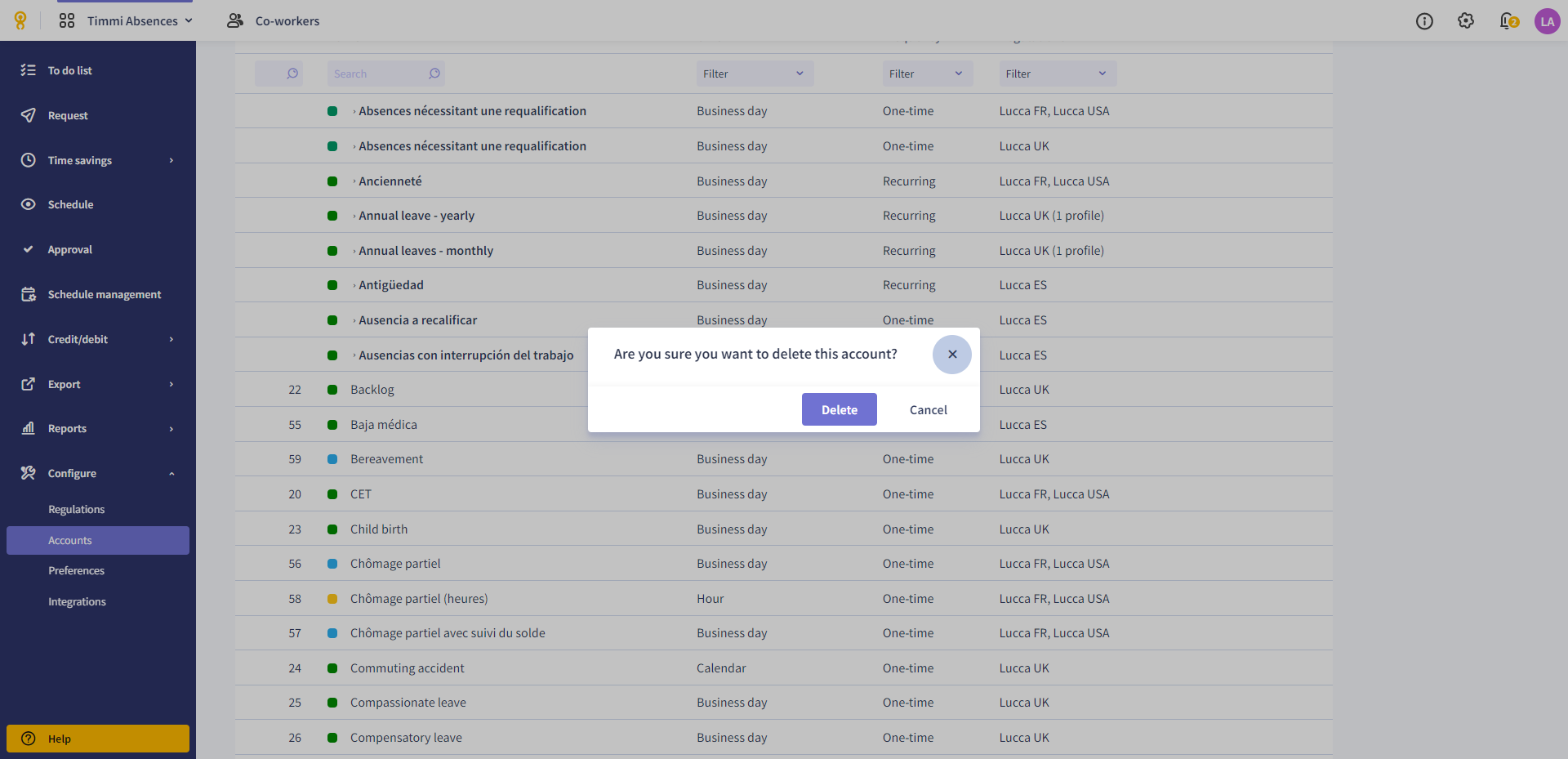 An account cannot be deleted once it has been used. To keep it from appearing in current modules, it must be archived.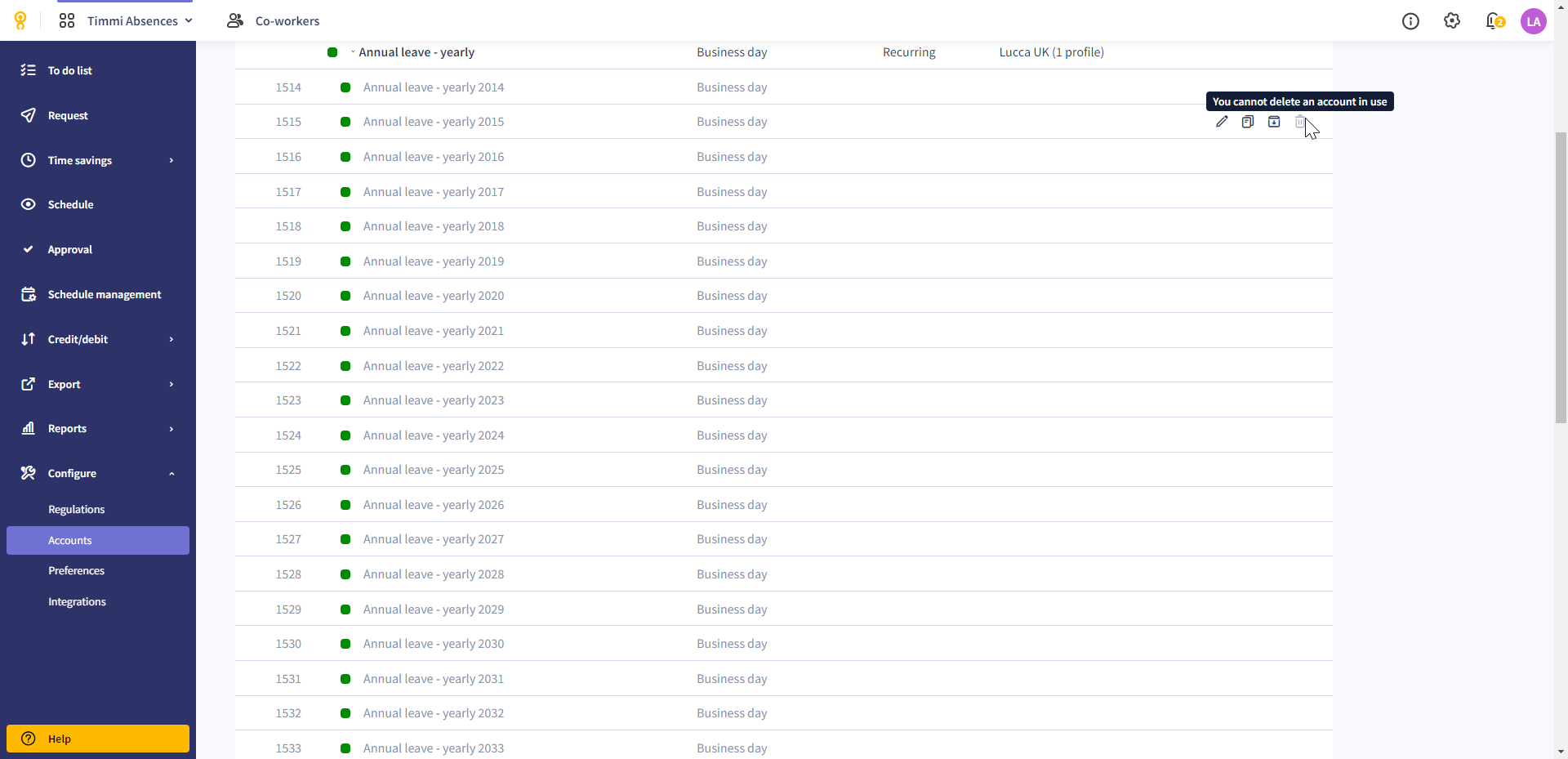 Archiving an account
You can archive an account when it is no longer being used. This applies to old accounts (e.g. TOIL 2015) or when reconfiguring (e.g. switching from management by business day to working day).
Archiving makes it possible to hide the account from regularly used modules (Request leave, Manage the schedule, etc.) while keeping a record (Reports, etc.).
Go to Configure > Accounts. Find the account or category you want to archive, then click on the 'Archive' button.

Conditions for archiving an account are as follows:
no request in progress (approval, cancellation)
no future absence
balance is 0
If the conditions are met
the pop-up will ask you to confirm or cancel the action.

If the conditions are not met
You will be asked to check them. You will be directed to the modules so you can correct them.
If requests are pending approval, you can approve or deny them in the

Approve

tab.
If requests were submitted for future dates, you can cancel or recategorise them in the

Manage days off

tab.
If employees have a balance remaining, you can reset the counters to 0 in

Credit/debit > Group of employees.
Unarchiving an account
Archiving can be reversed. If you want to reuse an archived account, start by displaying the archived accounts: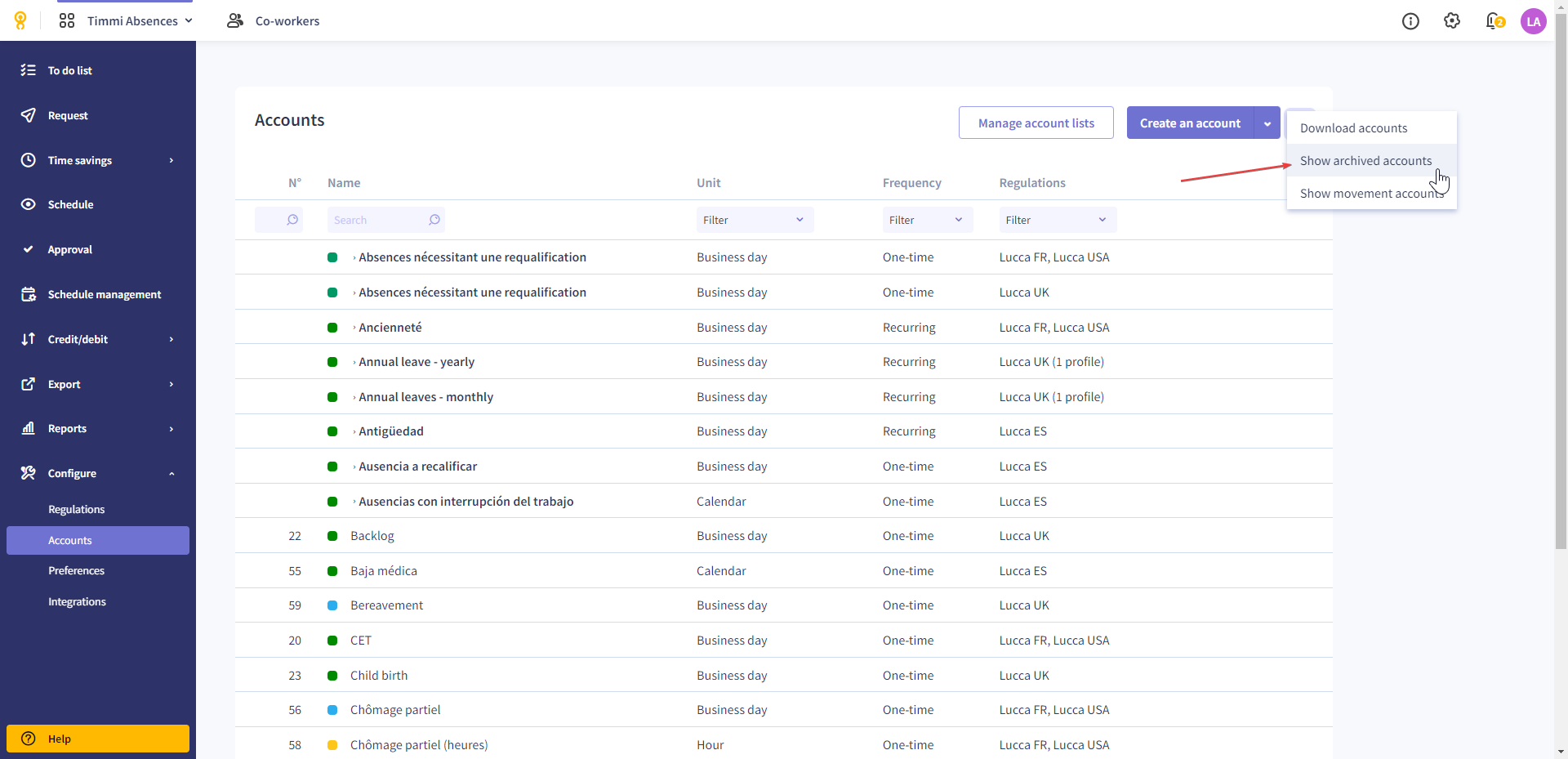 Find the account you want to unarchive and click on 'Unarchive'.