Background information
Cleemy Expenses allows you to authorise, disallow or send a warning if an expense occurs when an employee is absent: at weekends, public holidays or during leave.
For Cleemy Expenses to take public holidays and your employees' leave into consideration, you must also have the Timmi Absences solution.
Managing warnings and disallowed expenses
There are two solutions for modifying settings related to warnings and disallowed expenses:
Leave controls
You can change these settings in Cleemy Expenses > Settings > Leave controls.
Each expense nature can have a different behaviour, which you set up by choosing one of the possible options for each nature.
Authorised: Cleemy Expenses does not conduct any specific check regarding the date of the expense.
Warning: the user is alerted when submitting the expense. Their manager and controllers will then see that the expense report includes a potentially irregular expense. This information appears in the list of expense reports they have to process and when they open the expense report in question.
Disallowed: the user is told they cannot submit an expense on this day. They cannot save the form where they entered they expense.
The 'Consider weekends as workdays' box leaves controls ignored on weekends and public holidays. This is useful if your employees are often on business trips during these periods.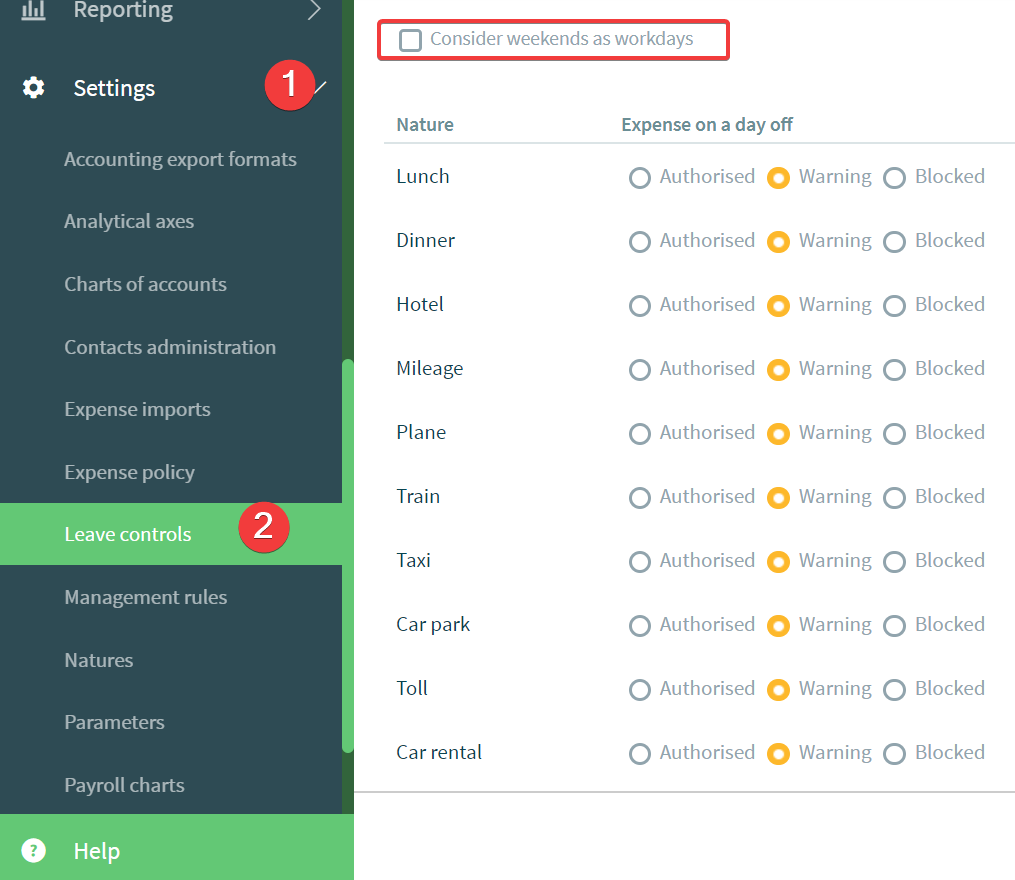 Natures
You can also change this setting individually in Cleemy Expenses > Settings > Natures.
When you select the nature in question, the window to the right allows you to configure it. You now have access to 'Profiles', where you can choose whether an expense occurring during an absence is authorised, disallowed or generates a warning for the employee, manager and controller.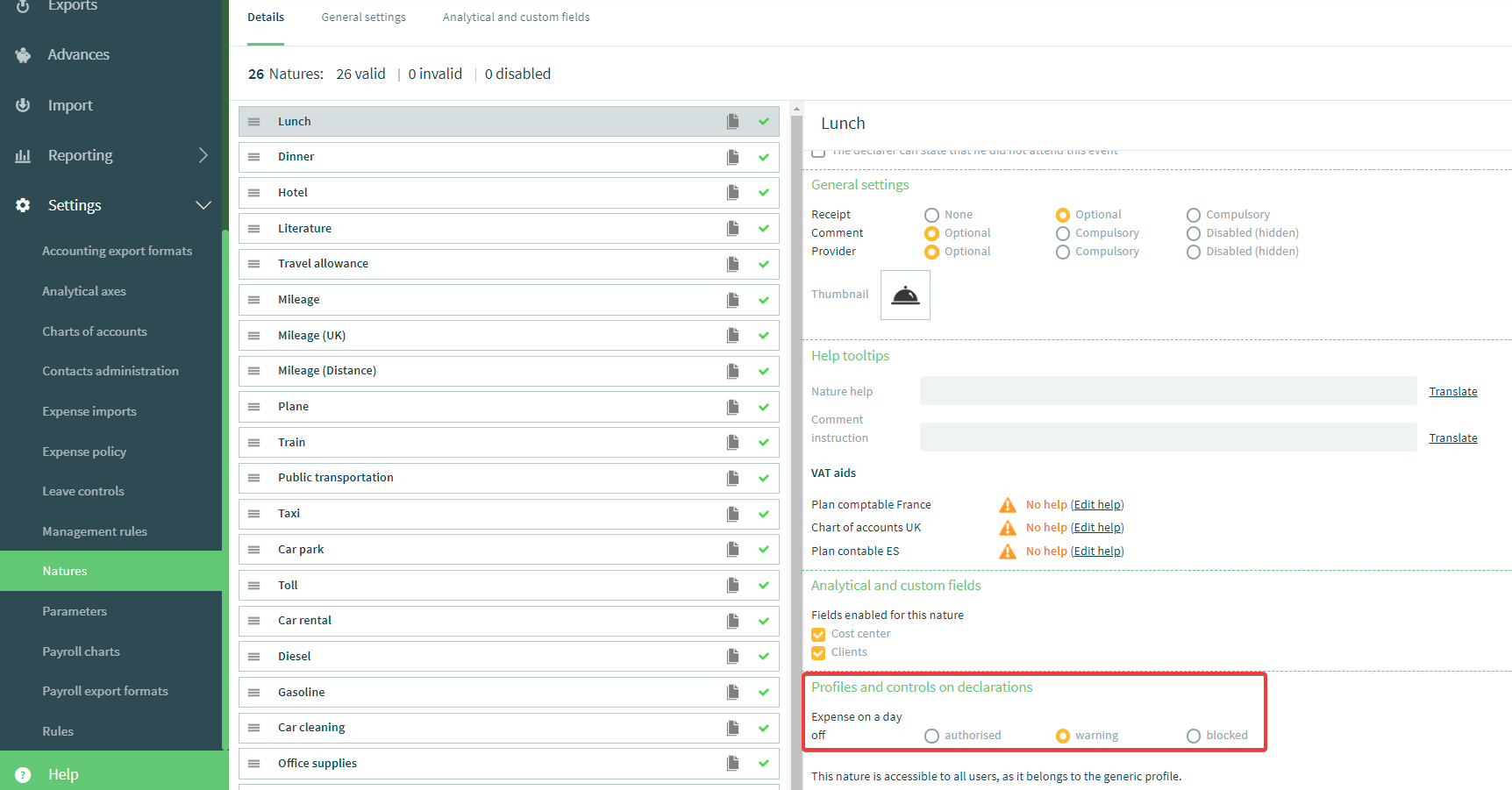 For more information about the different rules and controls you can set up, visit the Managing Your Expense Management Policy page.