Background Information
If your co-workers are likely to purchase items using company/business credit cards, they activate the corporate card indicator, so as to not receive a refund for this expense.
Configuration
The following procedure shows how to display the "Expense made with a company card" field while creating an expense: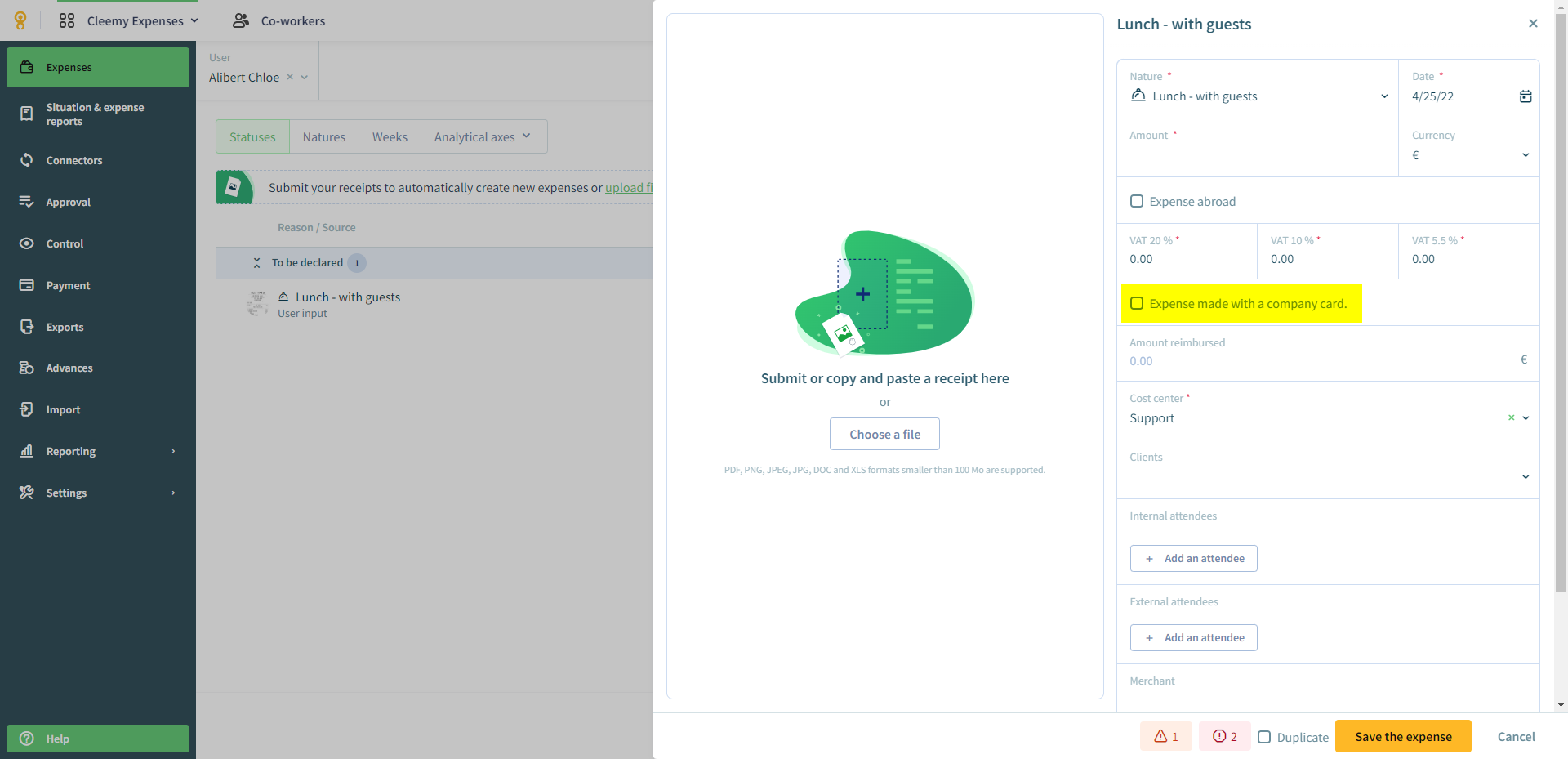 You can activate the field via Co-workers > User file > Banking & accounting data > Company card. Just add any text to this field and the "Company card" box will be displayed whenever the user will be creating an new expense.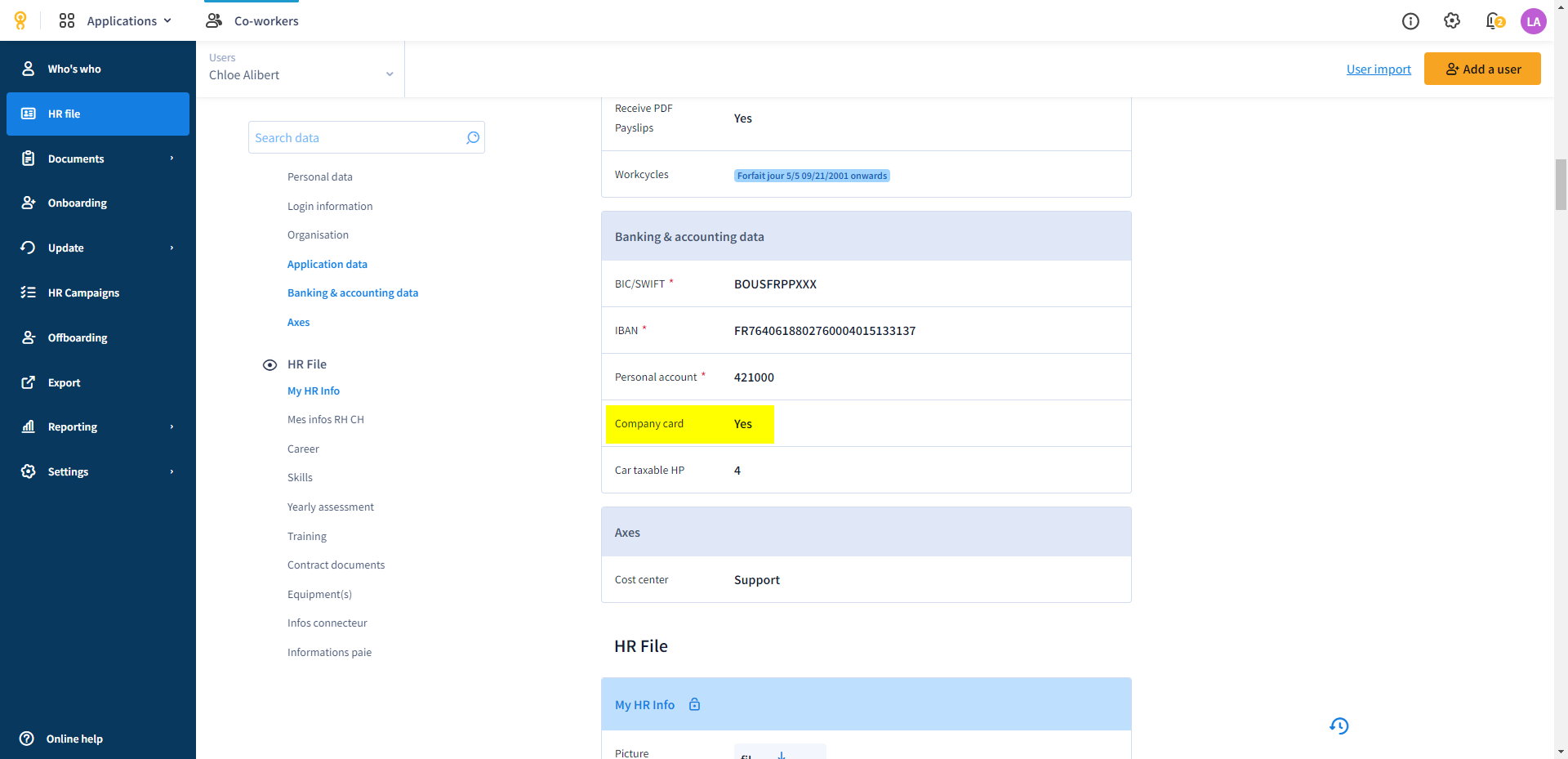 In this way, you can restrict the use of this field to certain co-workers only.
By activating this option, you will have to integrate this type of expense in your books of accounts. Therefore, please make sure that you have put in the general account number in the treasury accounts section of the charts of account. You can do so via Cleemy Expenses > Settings > Charts of account > Personal and treasury account: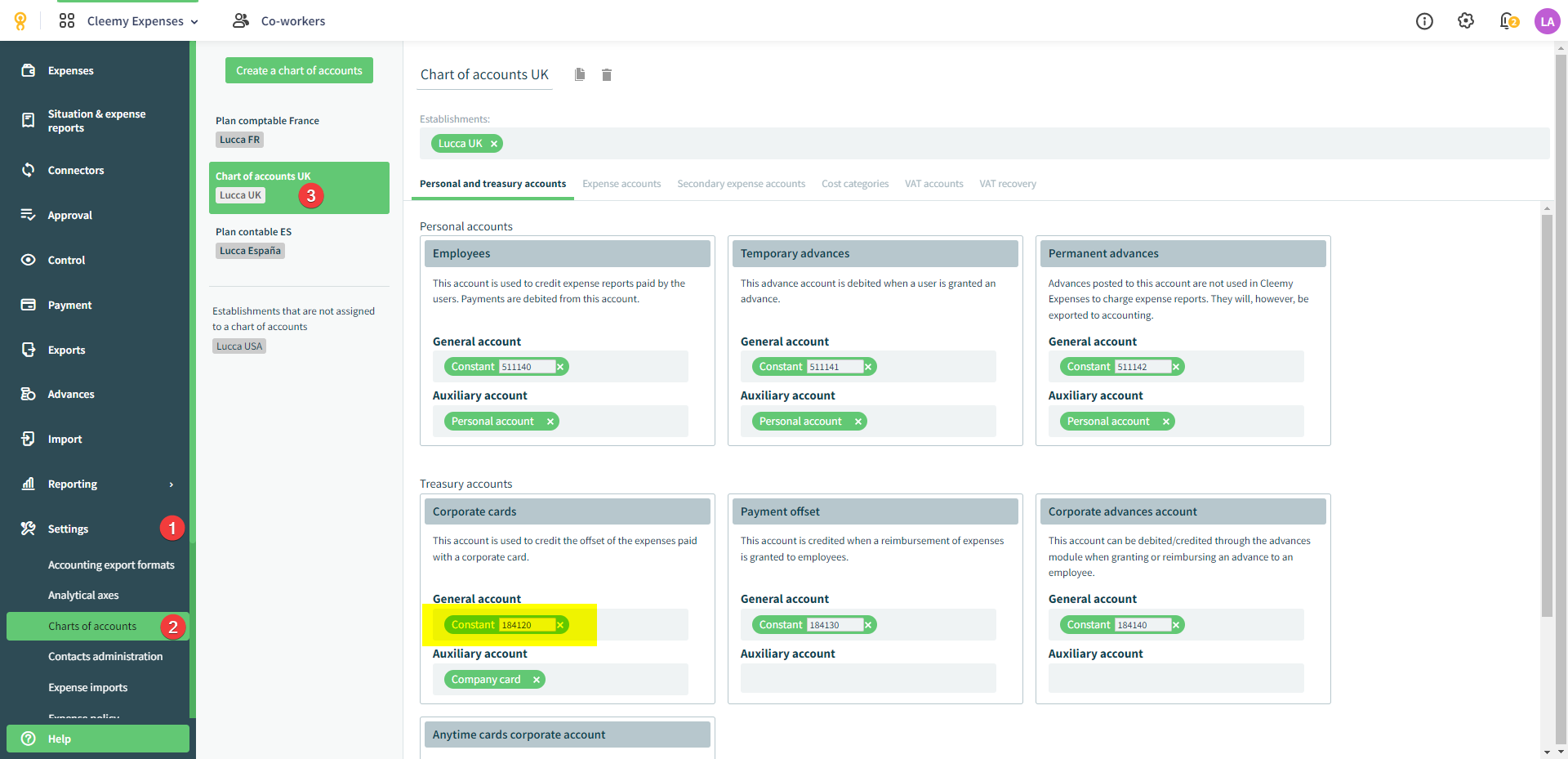 How does it work?
Activating this feature will allow you to easily distinguish expenses that were paid using a corporate card from those that were paid with the co-worker's own funds. Indeed, Cleemy Expenses will automatically bcreate two separate expenses reports.
Expenses made with corporate cards are non-refundable.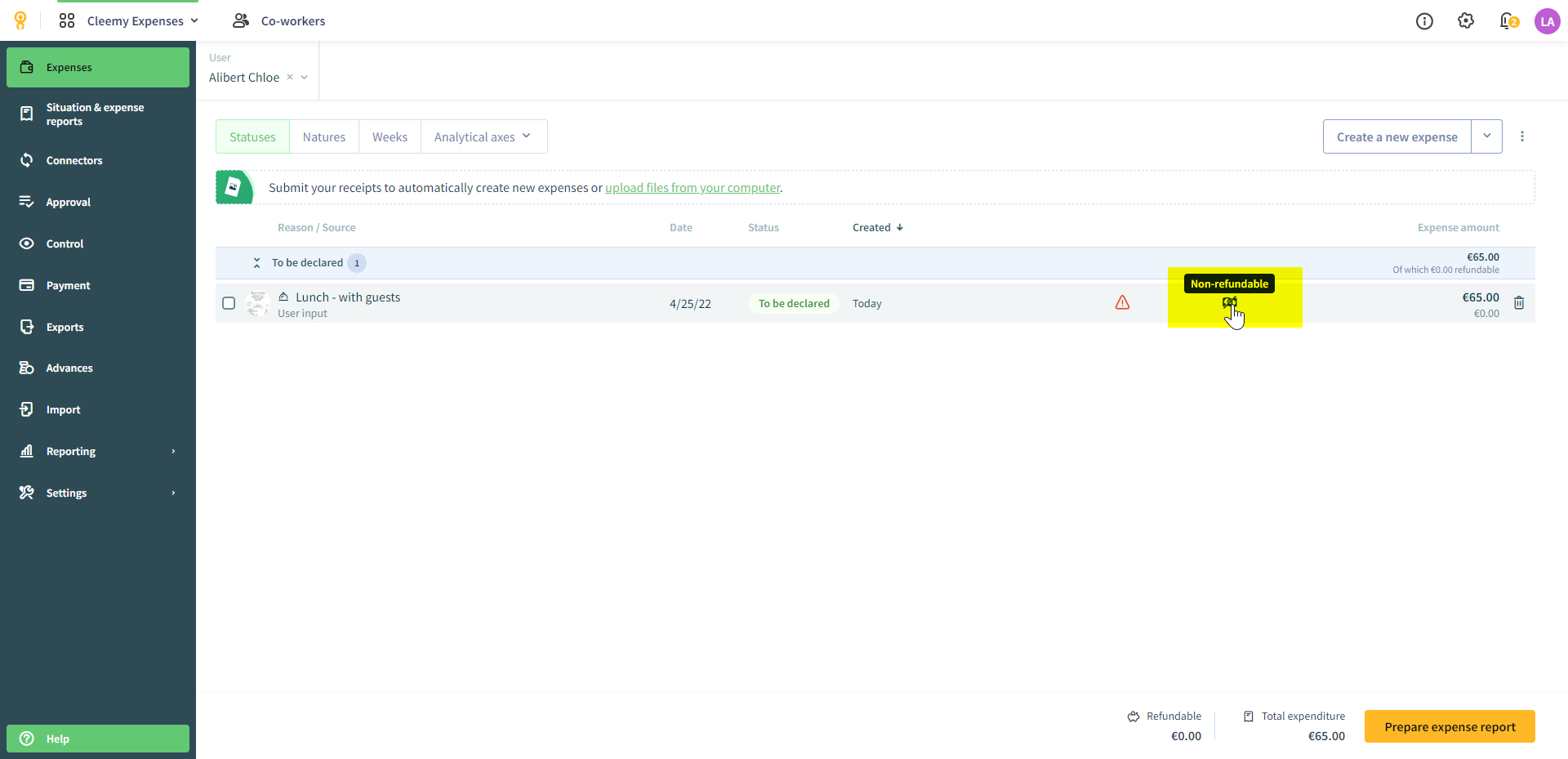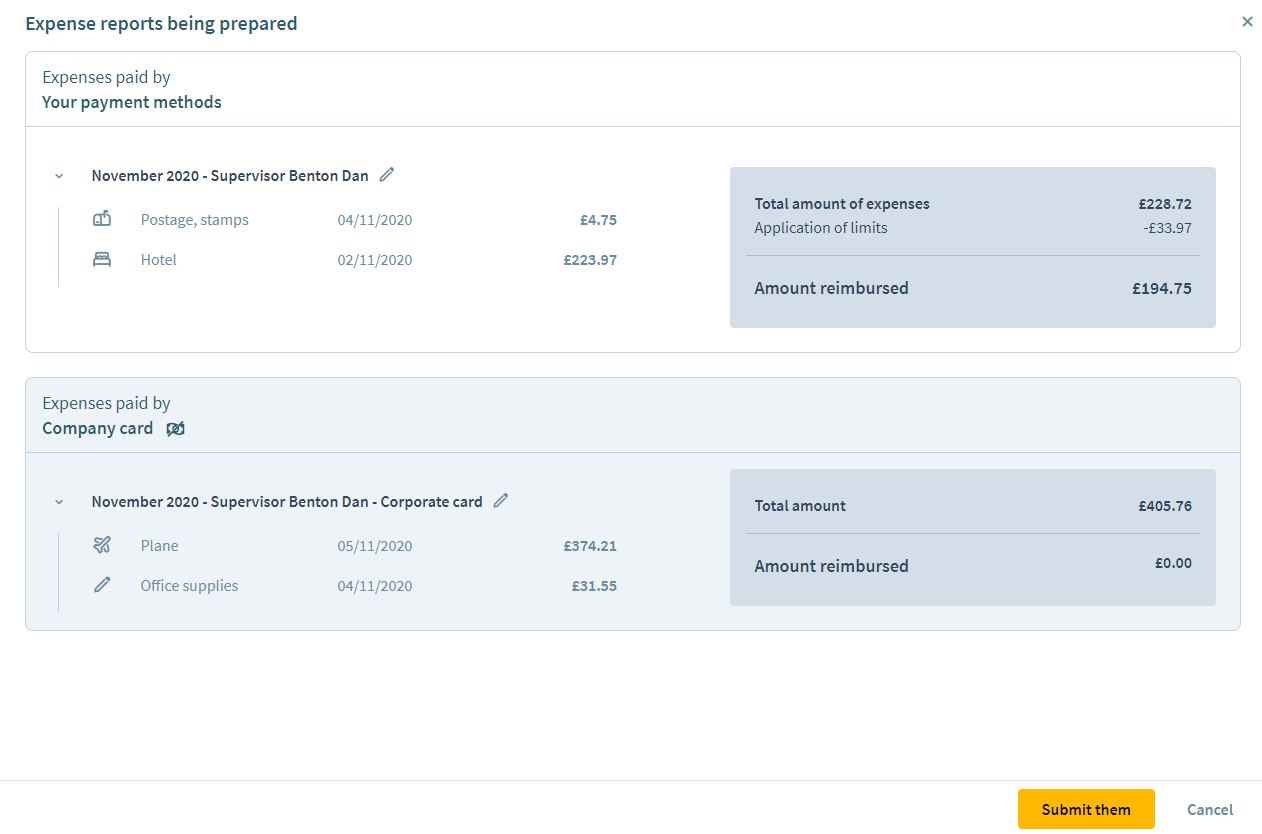 In this way, you will have be able to keep record of such expenses, that will be displayed when running expense reports.