Background information
You can require an advance notice on leave request in Timmi Absences. You can set different notice on each leave account, and define if they're required for requests or cancellation requests separately.
Setting up notice rules
Select a regulation in "Configure -> Regulations", then in Rules you can add a new rule Advance notice before beginning of absence. 
You must enter the following information:
Notice value: number ot days, weeks or month of notice required
Account(s): accounts on which the notice will be required
Type of request: define if the notice applies to leave request or cancellation requests, and if the notice is blocking or not. Non blocking notice will issue a warning to users.
Population: you can restrict the population to which the notice rule applies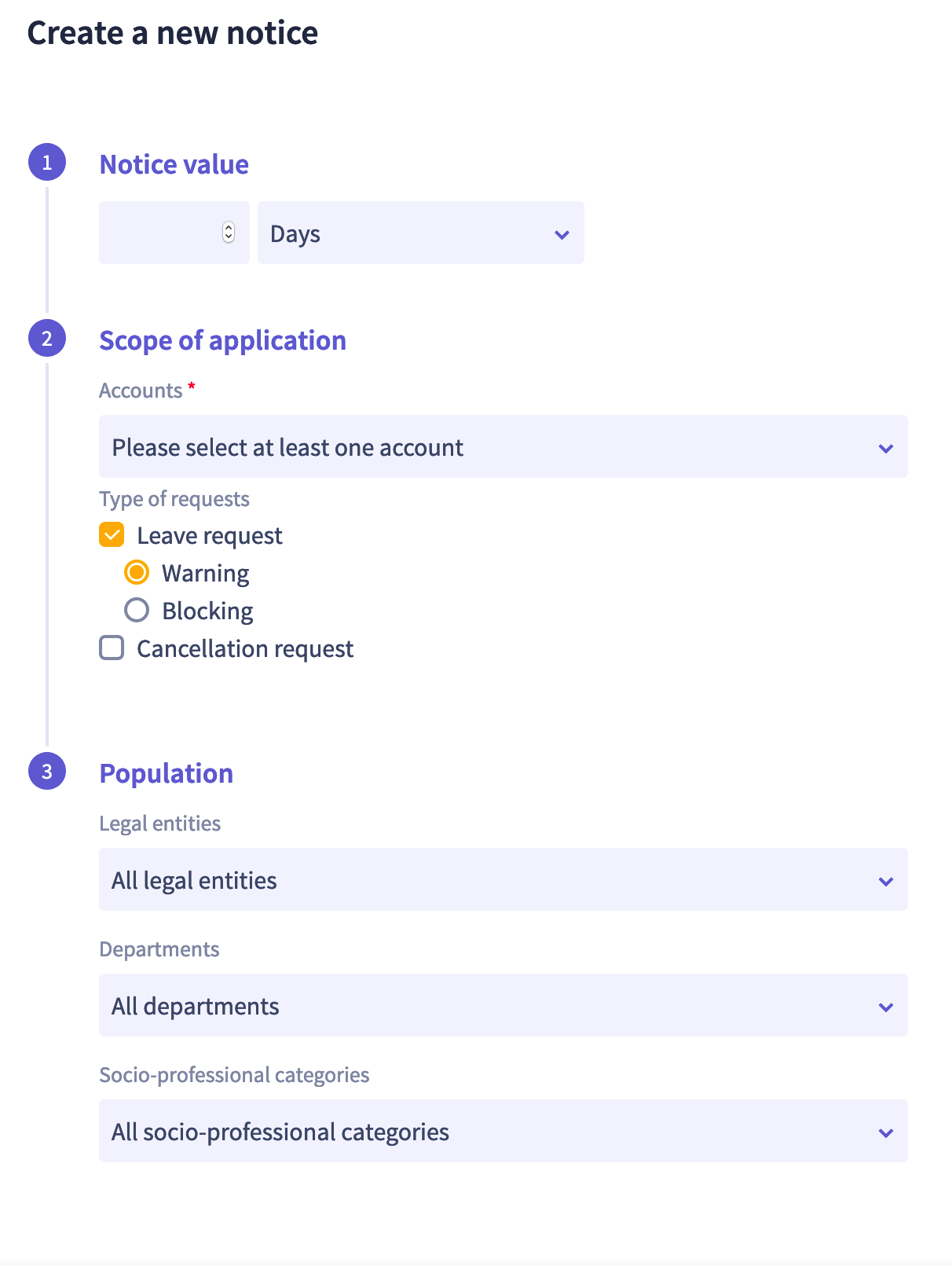 Notice display when requesting a leave
When an employee requests a leave Timmi Absences will by default propose accounts for which the advance notice is respected. If the employee changes the distribution of the accounts Timmi Absences will show an error message about the notice.

Notice display for admins
When entering leaves for employees through the Schedule management module, you will see an alert if the notice is not respected. Whether the notice is set as blocking or not, admins can always force the leave even if the notice is not respected.