You are configuring a new campaign and your form has questions applying to some co-workers only?
For example, you might need to
- get feedback about the onboarding of new co-workers who arrived a few months ago
- dedicate a question to some co-workers with a specific certification, socio-professional category, or type of contract
- combine all questions in one form for each department and adjust the section visibility for each department, so that everyone sees their department's questions only.
While creating questions in the Question tab, you can use the filters in the campaign configuration.
How to filter a question?
Mouse hover the question to be filtered to display the duplication, deletion and filter icons and click the funnel-shaped icon to filter the question.
A new section will open on the right hand-side of the screen, which allows you to add as many filter combinations as necessary. Suggested data filters are Lucca data combined with other software that you may have subscribed to, such as Poplee Core HR or Timmi Absences.
The bottom of the section displays the total number of co-workers concerned by your filter combination.
This will help you check the significance of the calculation.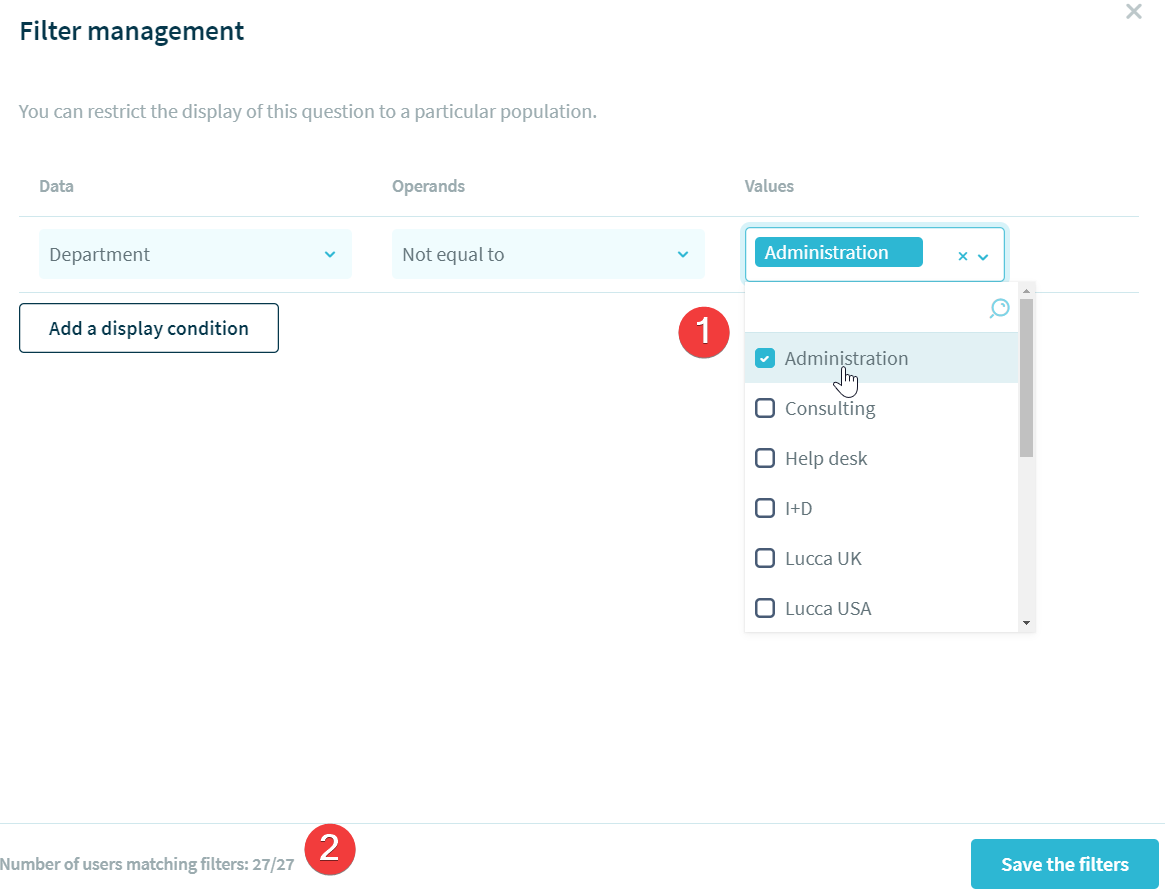 Please click on "Save" to apply this new filter. 

Caution! If you duplicate this question, active filters will also be duplicated.
To review before starting the campaign, you can use the "Preview" tab to visualize the form as a co-worker concerned by these filters.