This new feature is progressivly deployed. Should you want to activate it now, feel free to contact Lucca support.
There was no possibility until now to create more than one work contract for a given employee. You had to replace previous contract information in case of contract modification or the return of an employee.
General information
User files and HR file evolve to welcome this work contract management.
A dedicated tab is now visible. Use it to modify, create or delete employee contracts.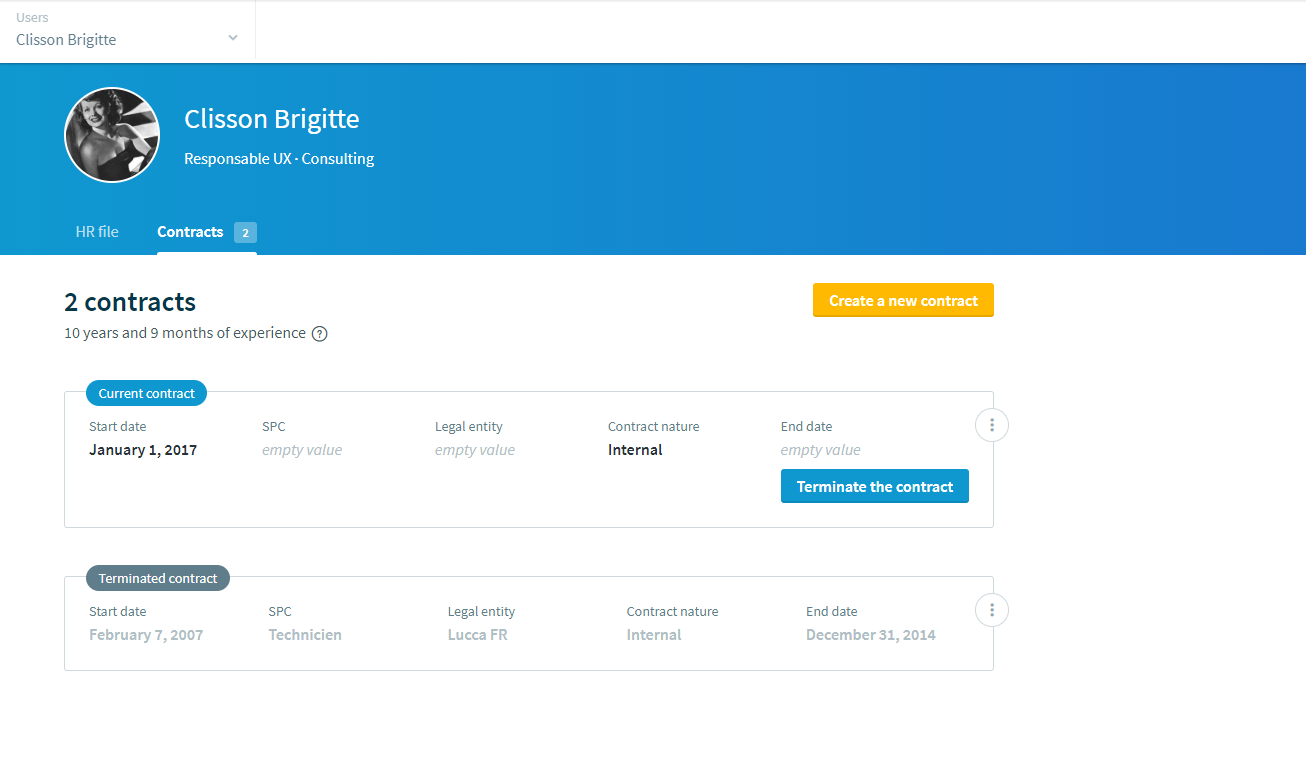 You can now see in the existing tab the applicable contract which is his ongoing contract. If there is no ongoing contract, there will be displaid his future contract or his previous one.
The following data are available in the contract :
Start date
Legal entity
SPC
Nature of contract : internal ou external of the company
End date
FAQ
Can I delete work contracts ?
Yes, you can, except from the last contract.
Can I add other information in the work contracts ?
No, you cannot. The current contract only contains application data, that are the data strictly necessary for Lucca applications.
Can I anticipate more than one contract in the future ?
Yes, you just need to make sure there is no overlaps between the different contracts.
Who can view work contracts ?
As contract data are application data, only administrators can view the contracts.