Introduction
Timmi Timer is a Chrome™ extension available to employees who submit their work time schedule or the hours spent on activities. It enables to enter the start and end of a work slot in one click, directly in their browser.
How to use Timmi Timer
To add Timmi Timer in your Chrome browser, go on Chrome Web Store.
Once you have added the extension, Timmi Timer will be visible as at the right of your search bar.

When you start working, click on it to start the timer.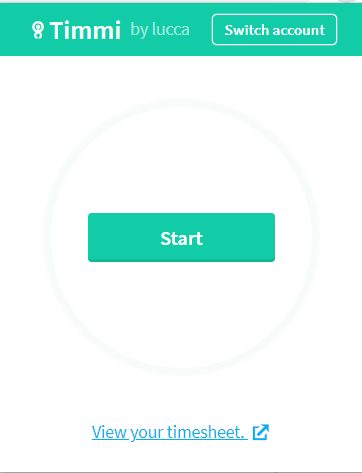 When a timer is on,Timmi Timer displays a red dot.

When you stop working, click again on Timmi Timer to stop the timer.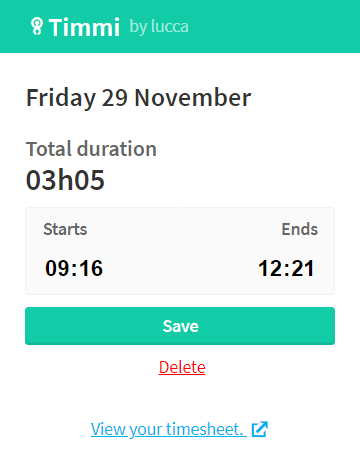 If you have forgotten to launch or stop the timer, you can change the start and end time before confirming the time slot. It will then be saved in your timesheet.
You will still be able to enter and modify your time directly in Timmi Timesheet.