Background information
After your company's payroll department has delivered payslips in Pagga Payslip, you can go to your personal space and download your payslip. You can also access the archives for delivered slips.
Downloading your payslip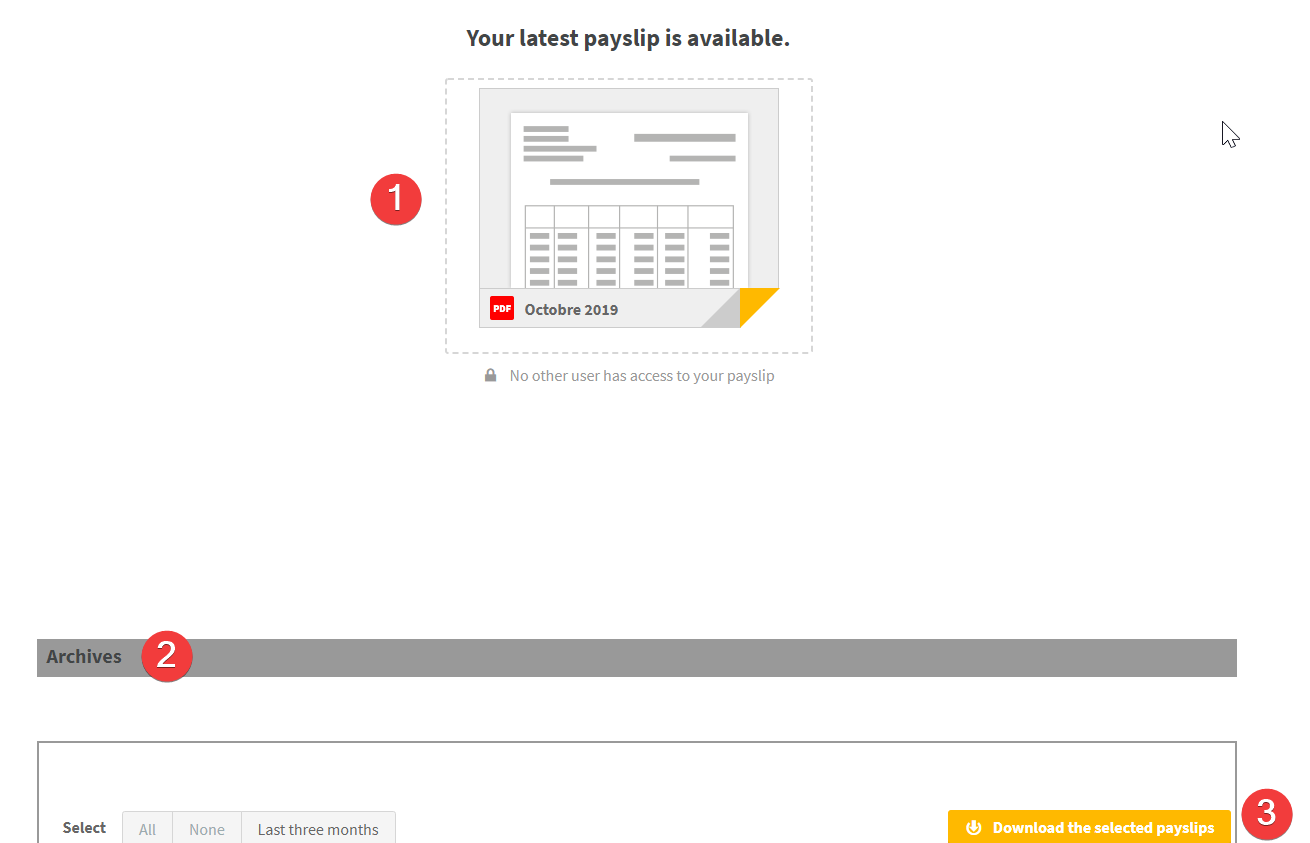 (1) The most recently imported payslip is highlighted on the employee's personal space in Pagga Payslip. To download it, simply click on the corresponding button.
(2) The 'Archives' section gives you access to all your payslips and documents delivered via Pagga Payslip. To download a specific document, simply click on its name.
(3) To download several documents at the same time (for example, the last three payslips), tick the desired documents and click on the 'Download the selected payslips' button.