After a few years, the HR files are outdated. For example, one has moved and his/her address has to be refreshed, or an another one has changed his bank account but did not have updatet yet his/her HR file…
Although the co-workers do have the options to edit their own HR file, sometimes the HR teams have to send manually dozen of emails requesting update, without getting tracked.
Here are the three main use cases :
Update : Sending a form after using Poplee for a year, in order to check all the basics informations (last name, address, IBAN etc…)
New data : Launching a campaign right after adding a new section or specific data. For example : while organising a first aid training, you need to list all the co-workers who already have the certification. You add the fied « First aid training » in the HR file and you send the form through the update campaign.
Deploying Poplee on a new population of co-workers : Deploy of the HR file on new legal entity or new site. You can import your excel file containing the informations on this new population, and you required these new co-workers to check or modify their data.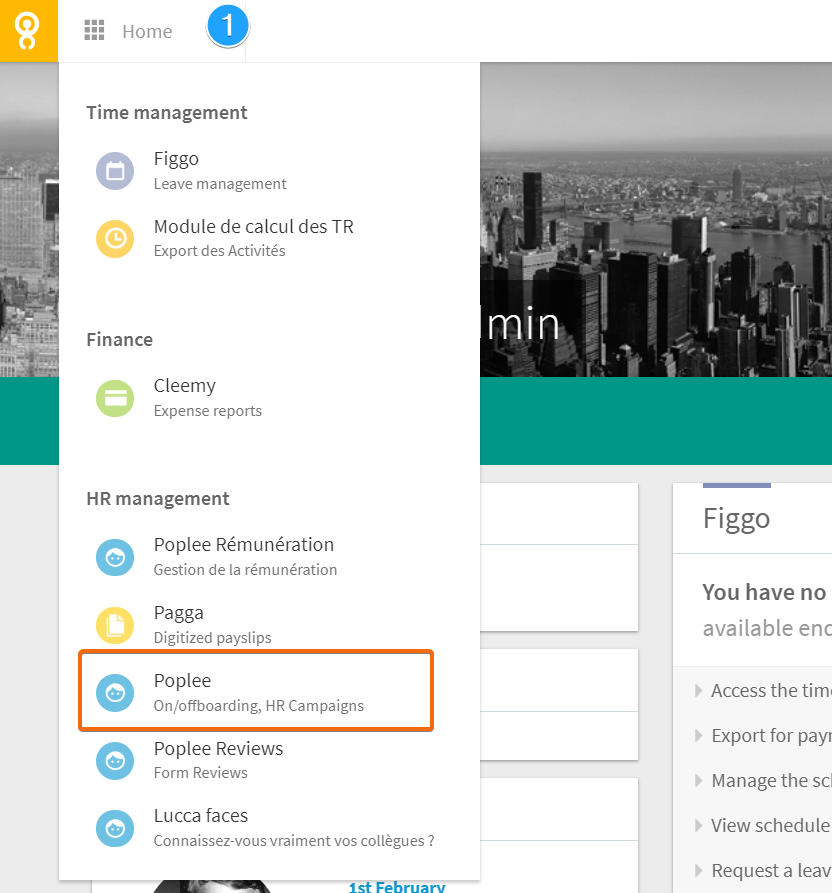 5 steps to launch an update campaign :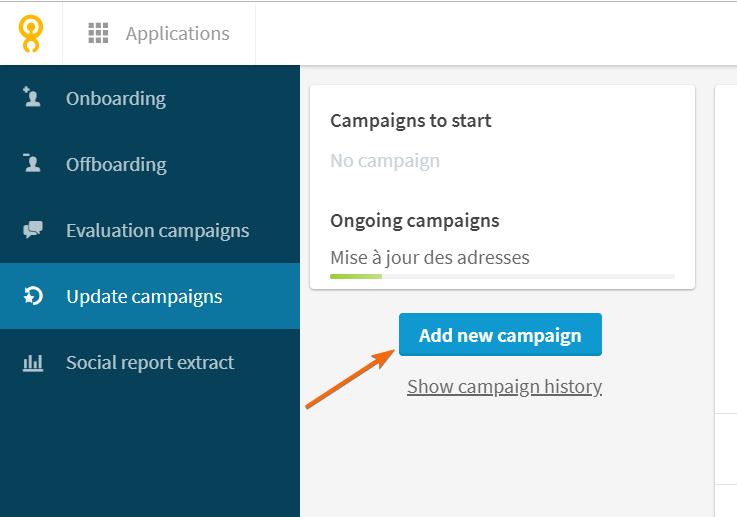 Choose the fields needing an update (adress, emergency contact, certifications and so on…). When a field is mandatory, if the user don't fill it, he will not be able to send his form.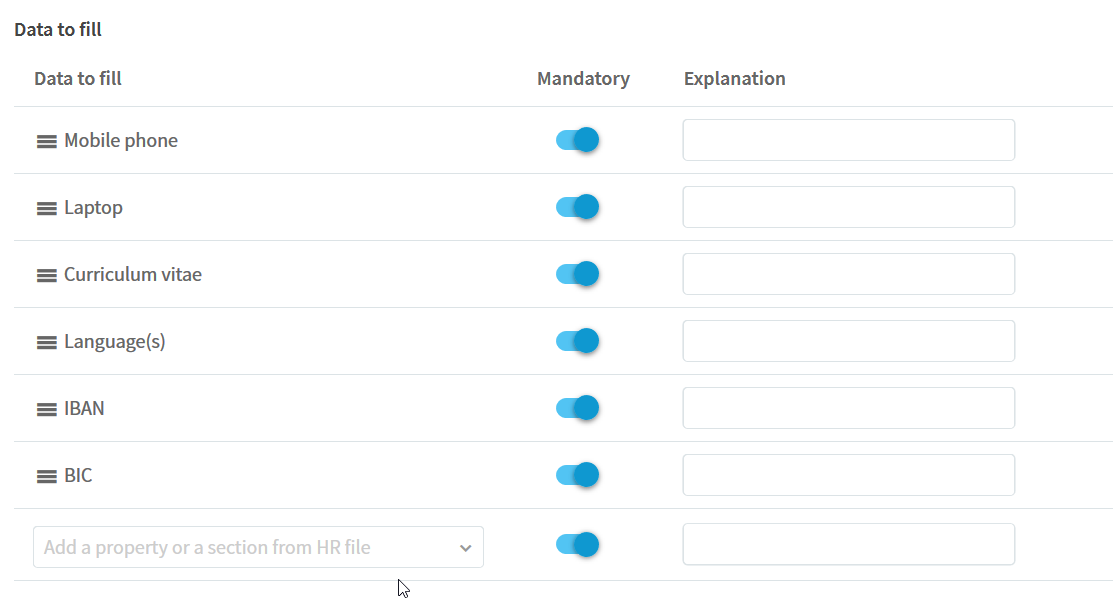 Send the form by email to each co-worker, requiring them to check or modify their informations.

Follow-up the campaign and send grouping reminders to the late-filers.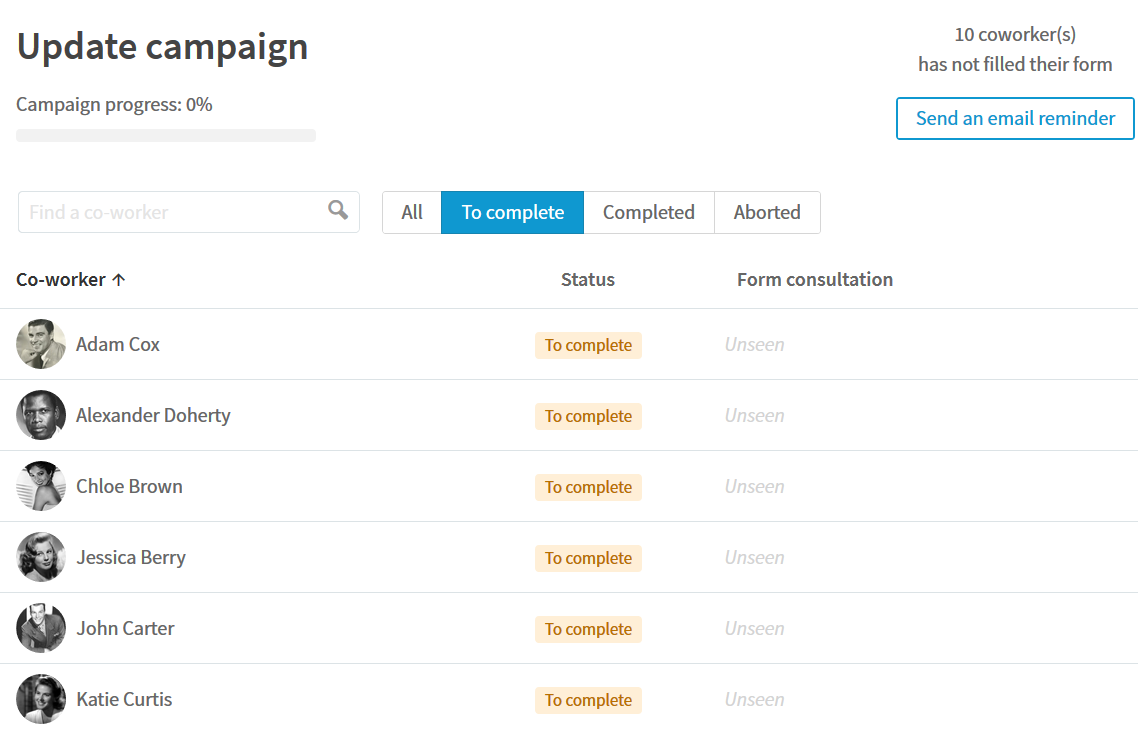 Secret tip : you can use emoji to enhance the thematic of your update campaign, by hitting Windows + ";"  or cmd ⌘ + space bar
😊👍