Qualifying accounts
You can limit the leave duration on certain types of leaves such as Wedding, Compassionate leave, Birth of a child. The accounts need to have the following parameter enabled:

In other words the limits are available on accounts showing in the drop down menu when requesting a leave.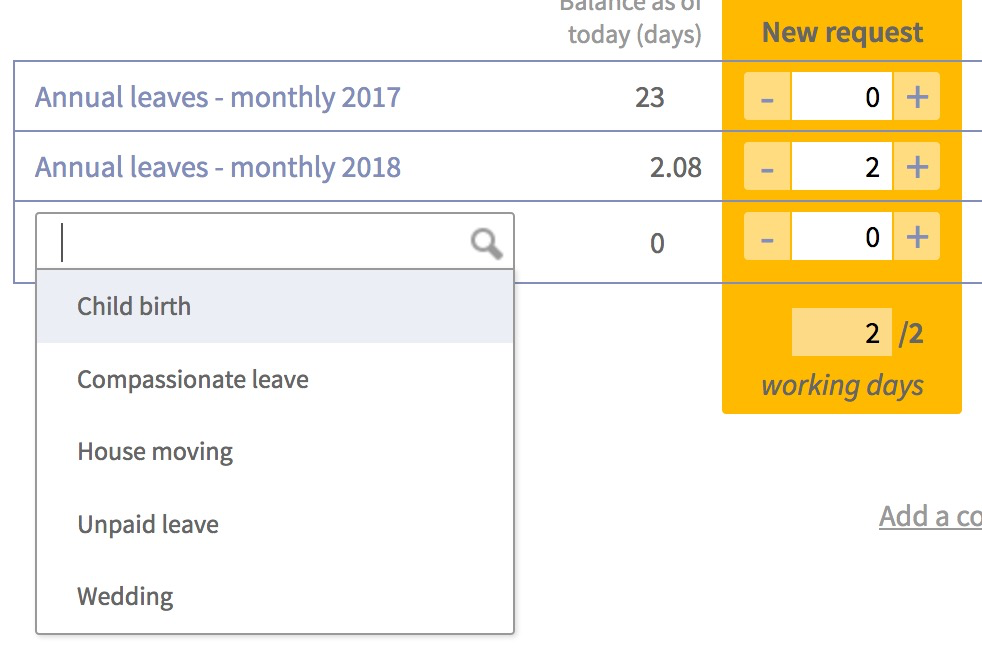 Please do not enable these settings for accounts with accrual (like Annual leave) as it would allow users to take more days that currently available. This dropdown menu is only for exceptional leaves.

Setup of the rules
Select a Regulation, then in Rules, add a new Limit on exceptional leaves rule.

The following parameters are available:
Account: account on which you apply the rule
Socioprofessional group: you can filter the groups on which you apply the rule, in order to set different limits for different groups.
Required seniority: minimum seniority (based on contract start date or seniority date if available) for the rule to apply
Period: the limit can be per request, per civil year or over 12 rolling months
Limit value: maximum number of days (or hours depending on the account unit) of the request
Overtaking is allowed with warning: allows a non blocking limit. User will see an alert but can proceed with the request.
You can combine rules on the same account: one rule limiting the number of days per request, and one limiting the number of days per civil year.
For faster creation of rules you can click Save and create a new limit.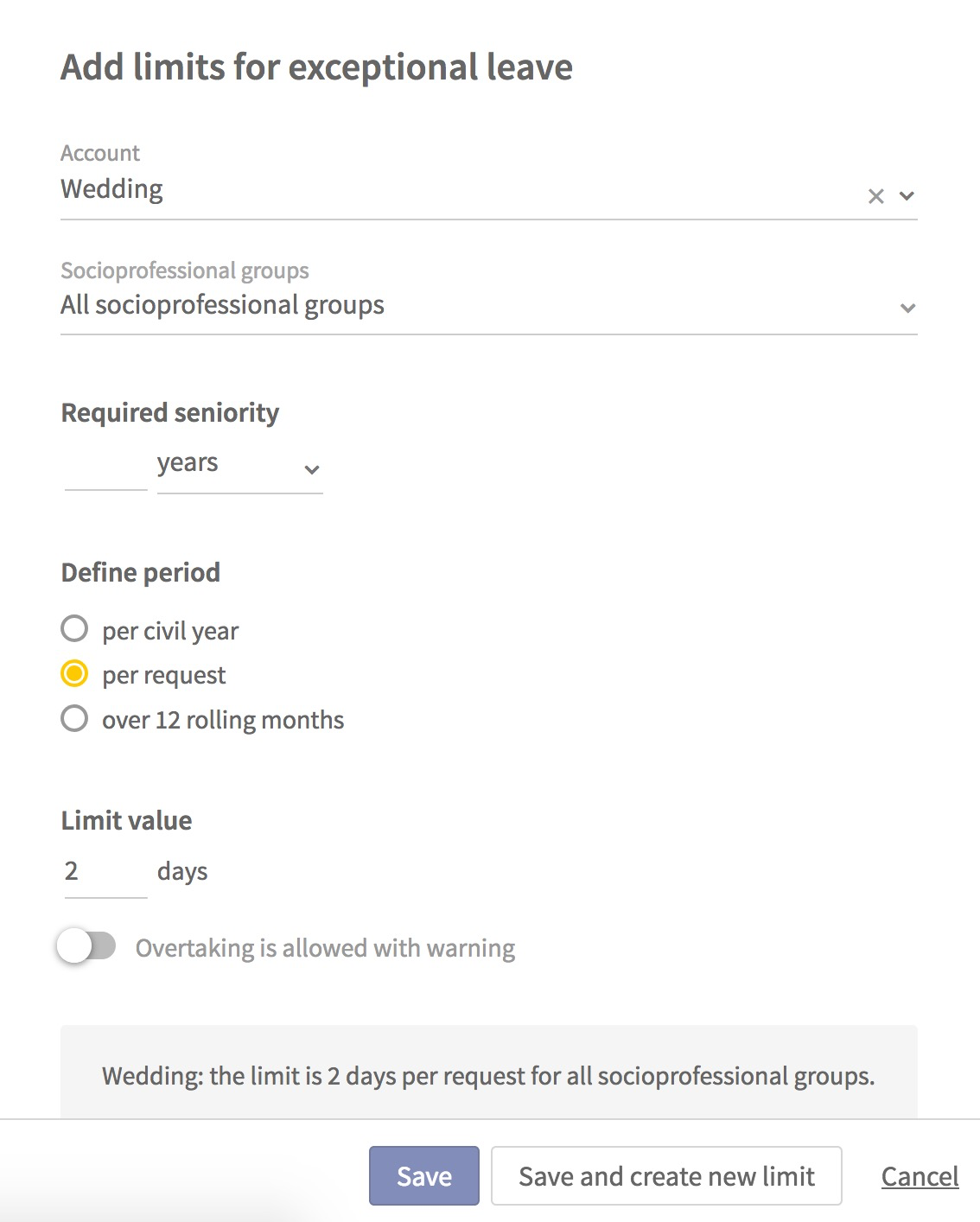 Alerts for the user
When requesting a leave on an account with a limit, if the leave is below the limit Figgo just displays the limit.

When the request exceeds the limit, the alert shows up in red and the request is blocked.

If the limit is set as non blocking, the alert shows up in orange.

 Alert for the administrator
When a leave is entered by an admin in the Schedule management module, Figgo shows a warning if the request exceeds the limit. The administrator can always save the leave even if the limit is set as blocking.