This module allows you to delete former employees' data. You can access this module through the header found in user files via the employee 'right to erasure' permission.

Step 1: Select a group
Select the group whose data you would like to delete.
The interface will display the list of users who left before the date entered.
This selection is divided between two groups: users who have never been processed by the 'right to erasure' module and others. Users who have already been processed by the module will not be pre-selected. You can manually refine the selection by checking or unchecking users in the list.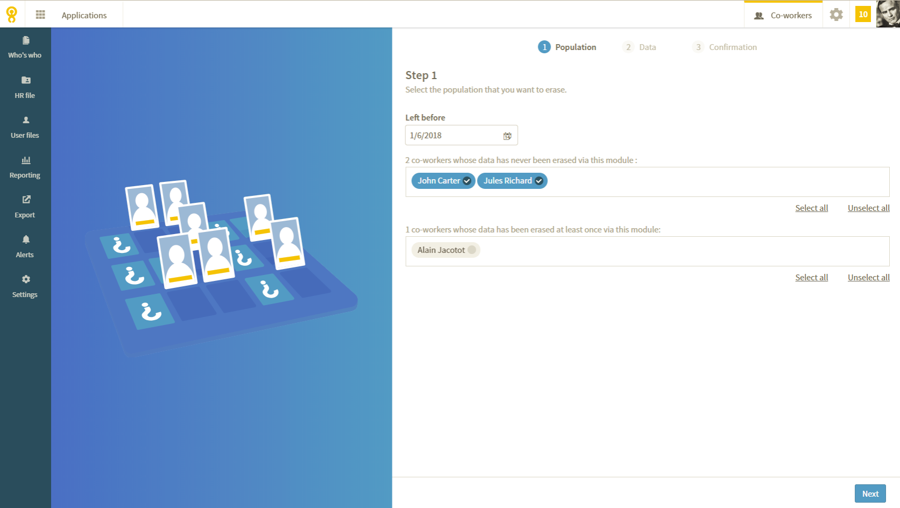 Step 2: Select the data to be deleted
Once the group has been selected, you can then choose the data that you would like to delete for these users.
The data are pre-divided into two columns: data to keep and data to delete. The details of these pre-division rules is available in the interface by clicking on the dedicated link.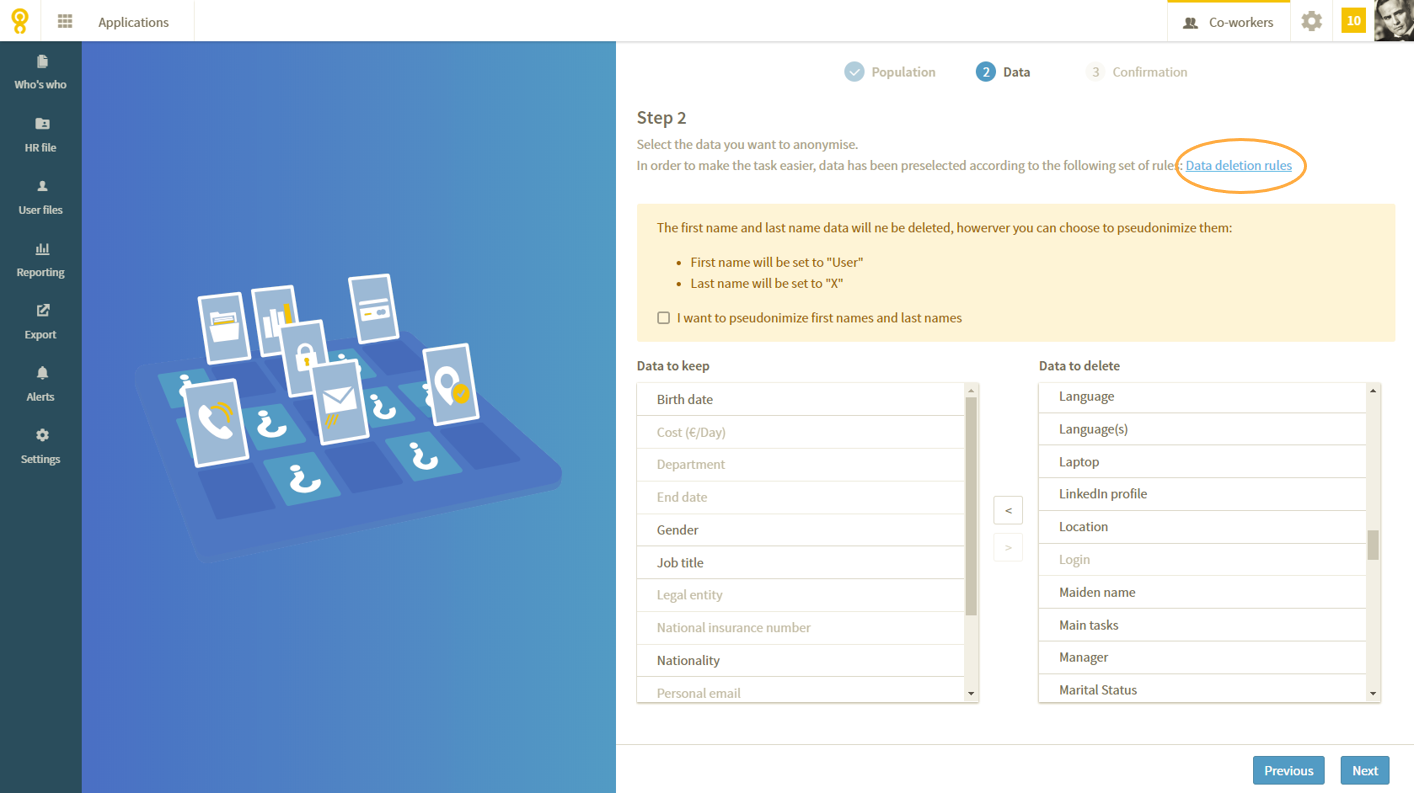 You have the possibility to modify the pre-selection according to your needs.
Please note: First and last names are processed separately. They will not be deleted but instead given pseudonymes.
Step 3: Summary
In the last step, a summary of selected users and data will be displayed.
Please note: once deleted, this action cannot be reversed. You will not be able to recover the deleted information.