Custom reporting is available for you from the Directory. You are able to create your own reports so you can gather the information that you need about your users.
Add Report
To create a new custom report, click "New Report" on the top  right corner.
If you need to make changes to an existing custom report, select the report on the top left corner. Then, click "Edit fields and filters".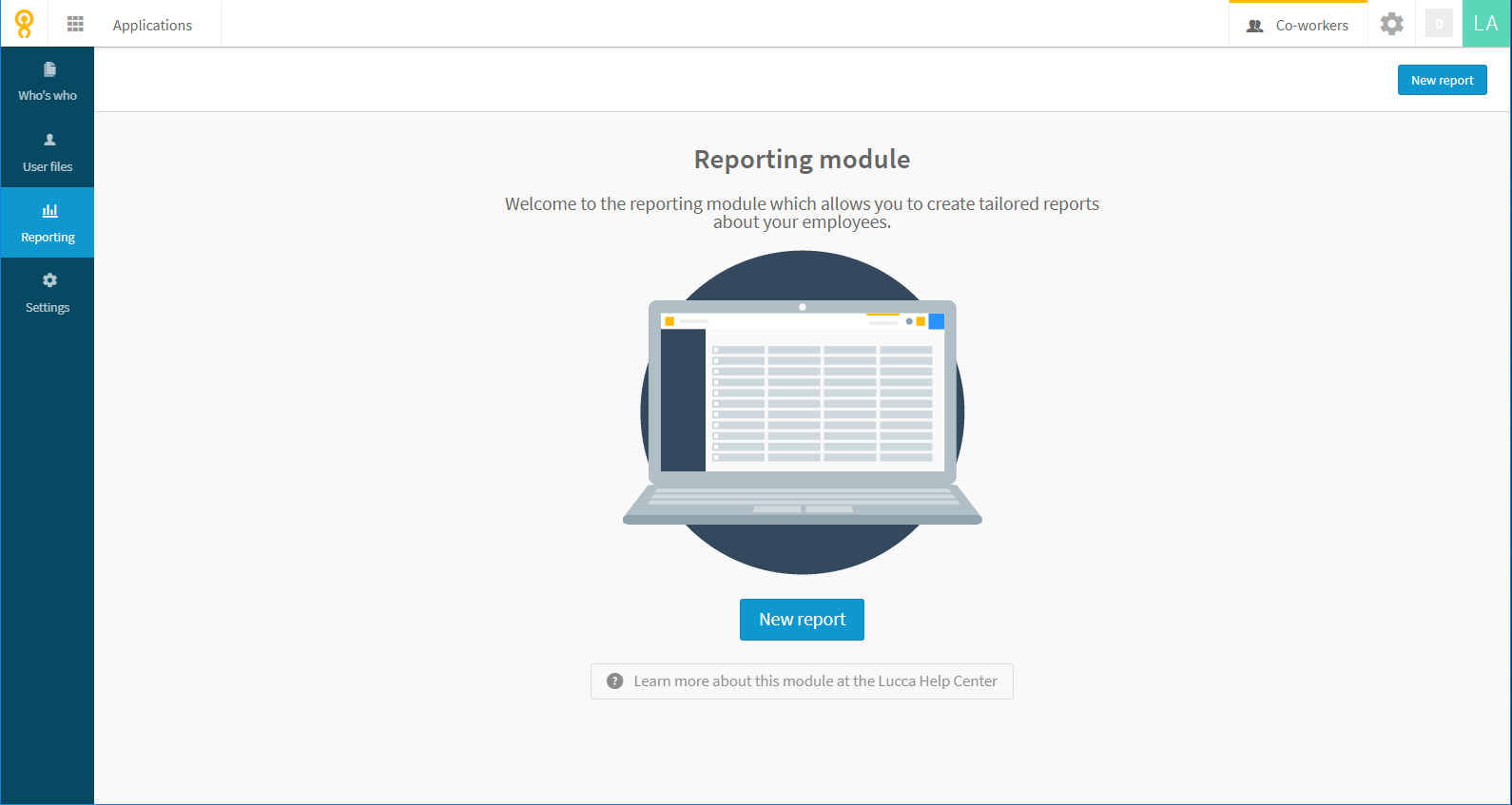 Choose Fields
To select the information to be displayed in the report, click on the name of a field to add. You can also find a field by typing the name of the field into the search box.
You can order the column of your report by dragging and dropping the selected fields : the first field is the first column of your report. By default, "last name" is the first column.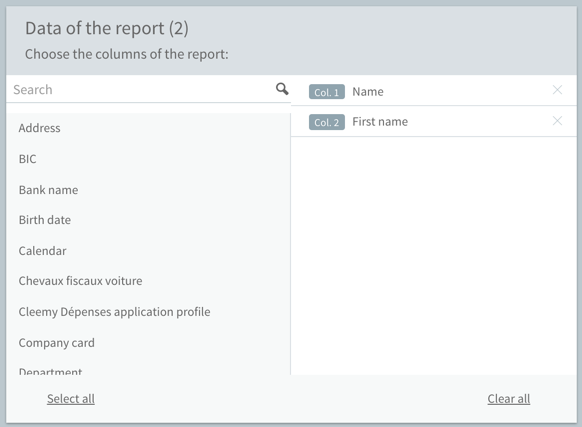 Filter Results
By default, the fields are displayed for for all employees. To report on a specific set of employees, you can add filters to your report. The report will only display the employees that match all of the filters.
Select the field you would like to filter by
Depending on what type of field you have selected, the following two steps will vary :
Determine how you would like to filter by that field

Add the final condition to the filter
Then, you can add additional filters by clicking the "+ Add Filter" link.
[pic]
Save report as a template
To save your report as a new template, click the saving icon on the top left corner, next to the templates dropdown menu.

If you want to delete an existing template, select the template and click the " ... " icon next to the templates dropdown menu.