Background information
Through Timmi Absences, you can learn the status of your leave balances to date and estimate future balances. In this article, we will look at how to understand and interpret different balances indicated in Timmi Absences.
Understanding your absence counters
In the 'Request leave' tab, you will find a table of counters for leave and absence balances: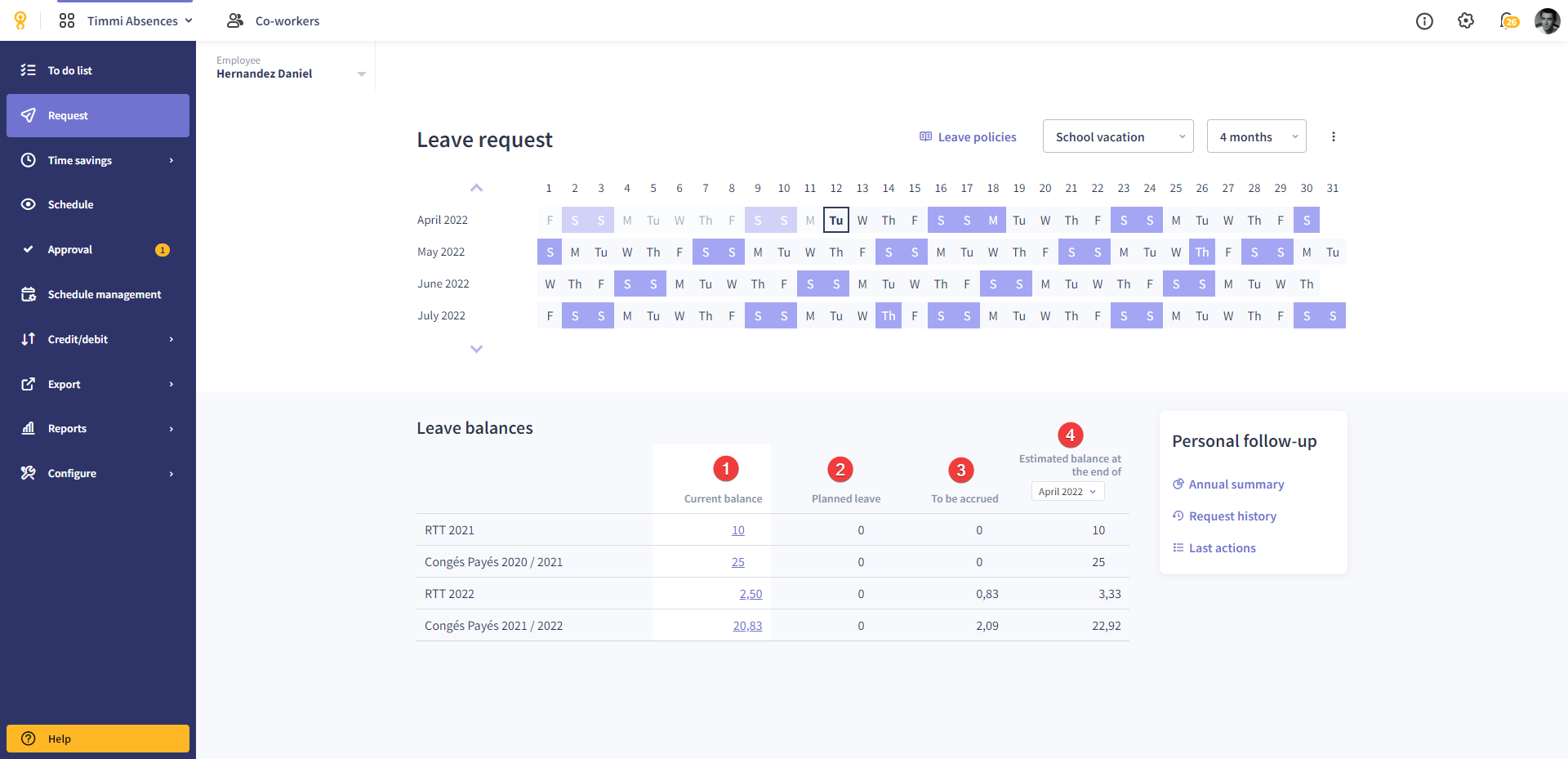 1. Current balance
Just like a bank account, the current balance is the number of days or hours on the account as of today's date. It does not take future absences into consideration.
Current balance = leave acquired as of today's date - past approved absences (including today)
Unapproved past absences are not taken into consideration in the current balance.
2. Planned leave
This column indicates the number of approved future absences. Past leave or absences as of today's date are not taken into consideration.
3. To be accrued
This column depends on the month indicated in the drop-down list in the next column: 'Estimated balance at the end of [month - year]'. The days indicated are the total of time off to be accrued between today's date and the date indicated in the next column.
4. Estimated balance
The estimated balance is an employee's available balance on a selected date. It is calculated as follows: Estimated balance = current balance - planned leave + to be accrued
Available balance
On the Lucca homepage and the mobile app, the available balance is shown as of today. This is the cumulative balance of different accounts, taking future absences into consideration.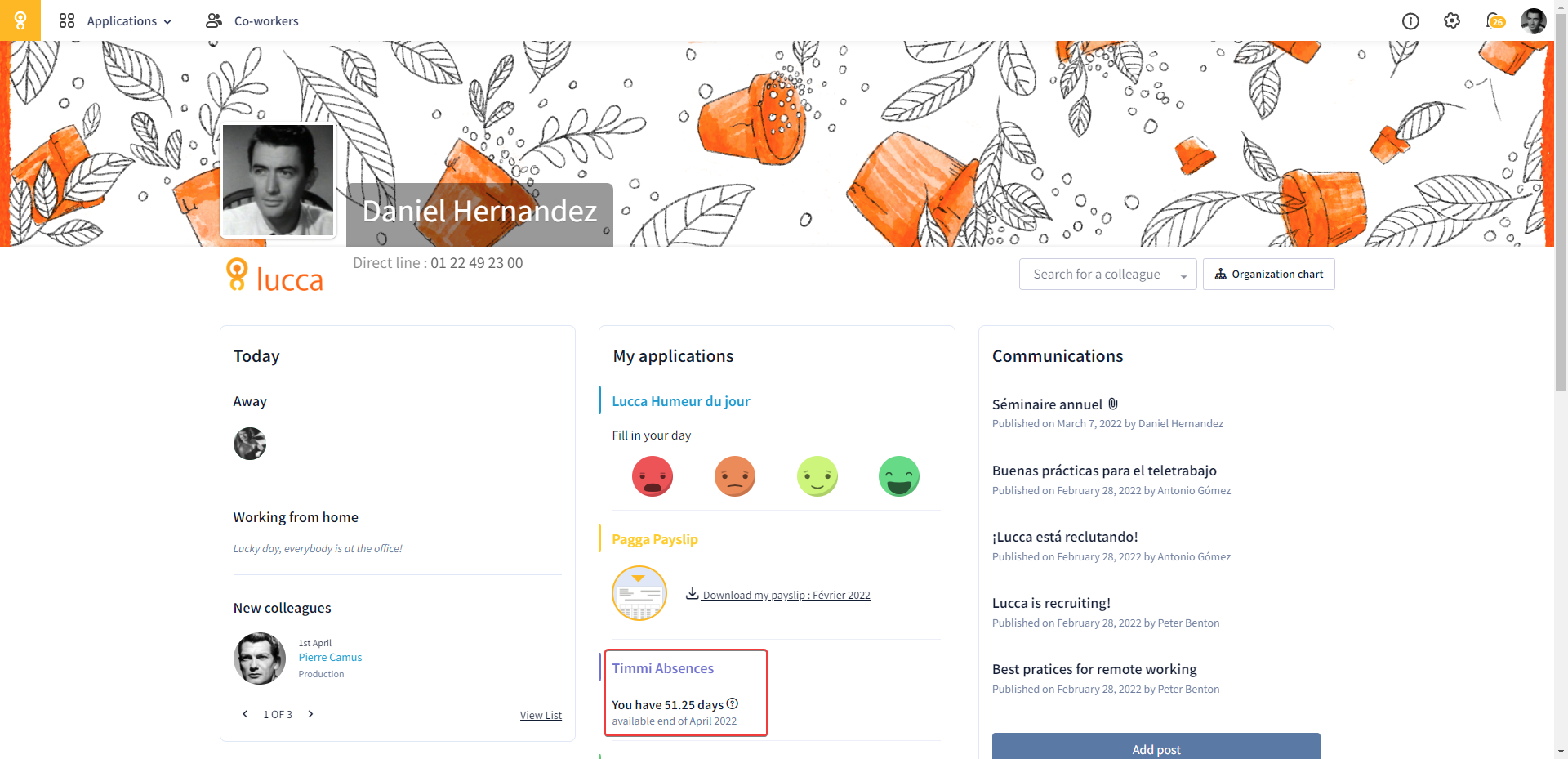 The available balance is the leave that can be used as of now.
Calculating it is a little more complicated than determining the current balance, as future absences must be considered along with future accruals, in order to find out exactly how much time off is available to use now.
Available balance = current balance + accrual for the current month - provision for future absences
The provision for future absences is the portion of future absences not offset by future accruals.
For example:
It is 1 January, and Chloe's current balance is 5 days of annual leave.
Chloe has planned 3 days of annual leave in January and accrues 2.08 days per month.
The 3 days of annual leave for January will be partly offset by the accrual of 2.08 days by the end of January (in Timmi Absences, the entitlements are considered earned for the current month and can be used as of the first of the month, even though the credit is at the end of the month).
There are 0.92 days remaining to be deducted from the current balance to get the available balance. So Chloe's available balance is: 5 - 0.92 = 4.08 days.