All employees will have access to their '
reminders' f
rom the yellow square in the 
menu. You can see :
the leave requests you have to approve

the cancellation requests you have to approve
your leaves that need to be justified (only leaves in the past are displayed)

You see the urgent tag when :
leave requests or cancellations start before today

the leave has been declared more than 48 hours ago
You can activate a reminder email: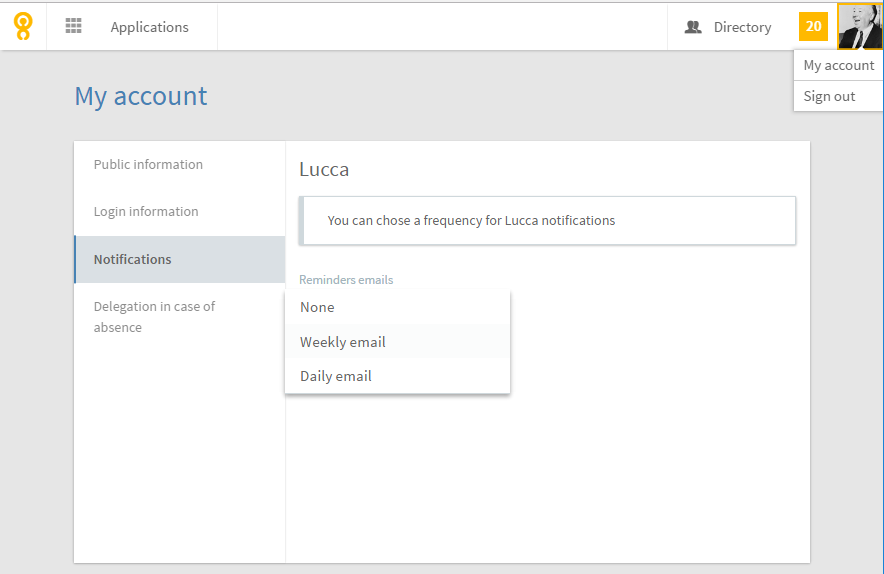 You can approve the leave requests from this email. However, no action can be done to justify leave : it's just a reminder.