A delegation allows leave requests to be assigned to a person other than the manager of an employee.
The delegatee is the authorizer of the request, but the manager always has the option of approving the requests made by the employees he or she supervises.
The manager and the delegatee will both receive email notifications.
How to activate a delegation?
Each manager can activate/deactivate a delegation using the Approve module.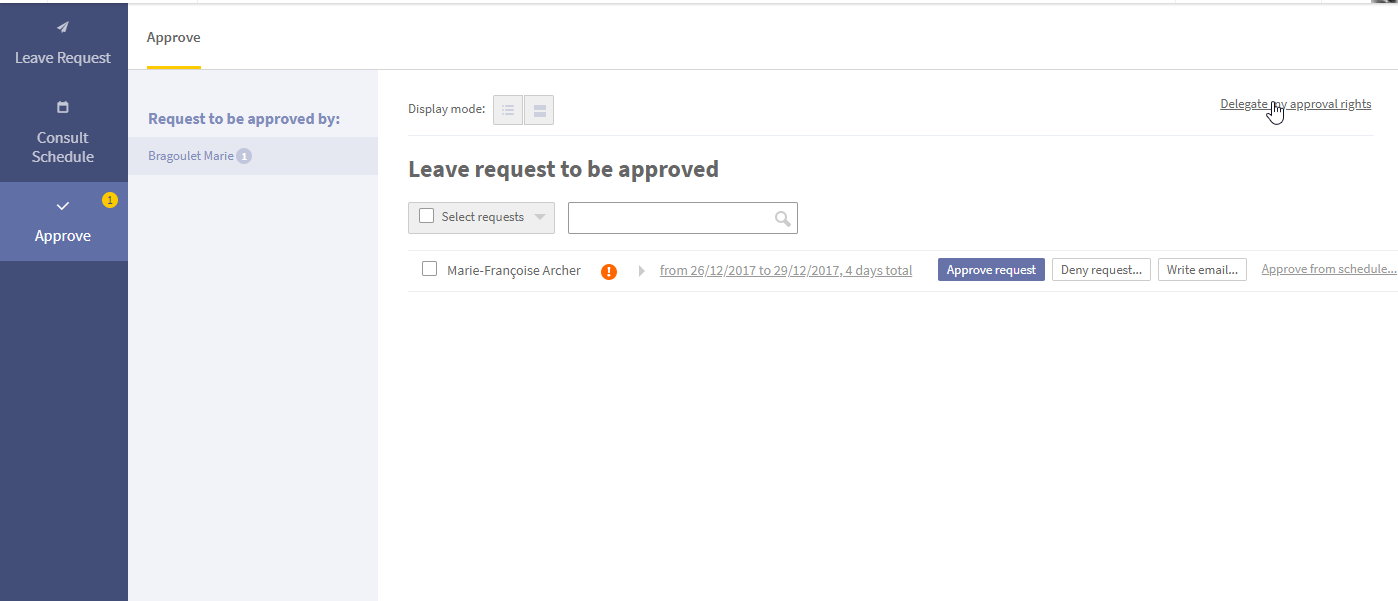 The delegation period can be chosen:
during his or her leave: leave requests made by a manager's employees during his or her leave will be assigned to the delegatee

permanently

for a predefined period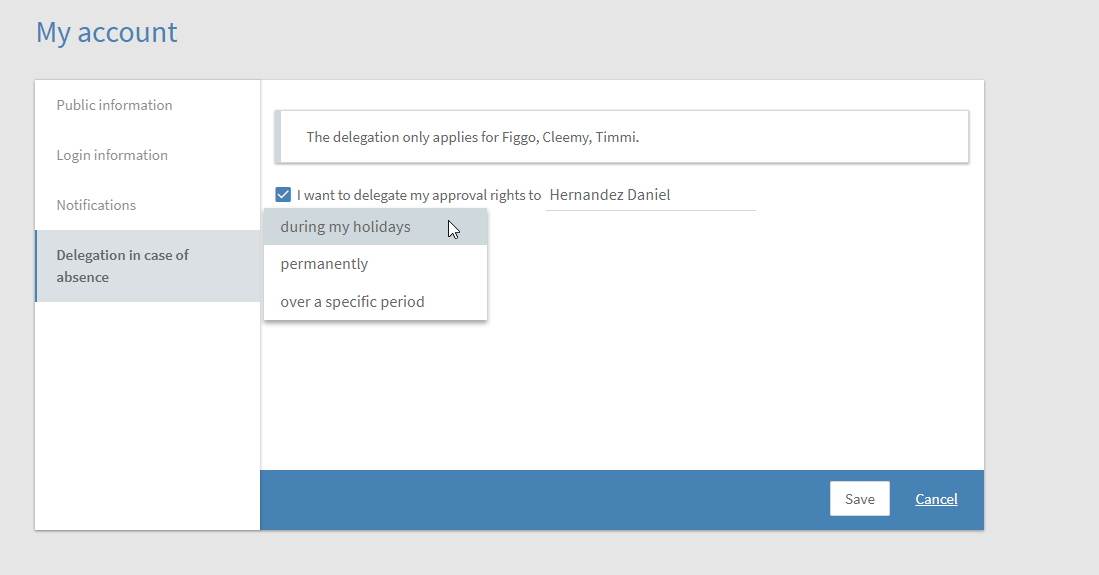 Manager 1 or manager 2
A delegation also meets the needs of clients who wish to appoint two managers to one employee without needing two approvals.
A manager must be assigned to an employee, and then a permanent delegatee must be assigned to the manager. In this case, the manager and the delegatee are both notified about leave requests, and they can both approve them (one or the other).
In the case where a manager delegates approval responsibility to a supervisor, he or she cannot approve his or her own requests.