Background information
Each co-worker can print out their attendance and absence sheet for the month via the link on the right under the schedule of the Leave request module
Sheet details
The sheet displays non-working days, days of absence, as well as the number of working hours per half-day. The number of hours is calculated based on the work cycle.
You can download the sheets for the last 12 months.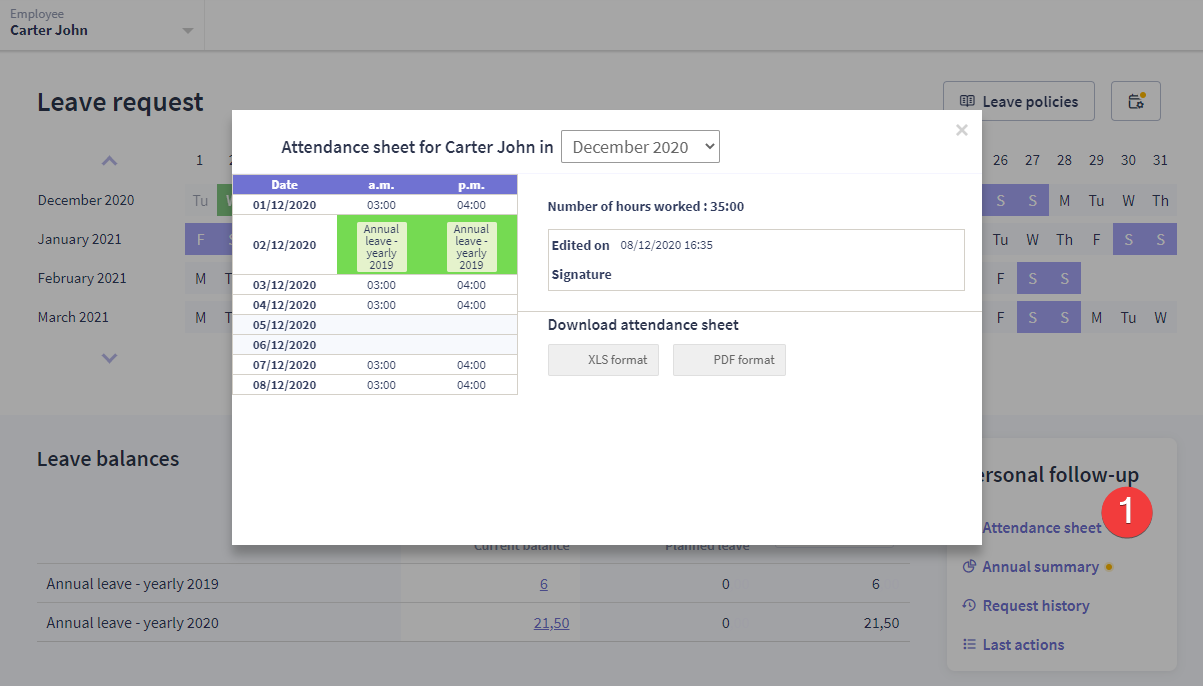 The absences title matches the title of the absence account. Therefore, you just cannot indicate "Absent".
Attendance sheet will be displayed if the Attendance sheet and Attendance sheet comment features have been activated. They can be managed separately per legal entity and be modified via Parameters Preferences > Parameters, Display section: