Background information
Help desk assistance is only for administrators who have taken a training session. In addition to Lucca help desk technical support access, this training offers new administrators complete autonomy over everyday Timmi Absences management. For more information, please
contact the Lucca help desk team
.
After creating your new employee file, enter the 'administrator' role in this file (as shown below). This update will provide access to all administrator modules in Timmi Absences.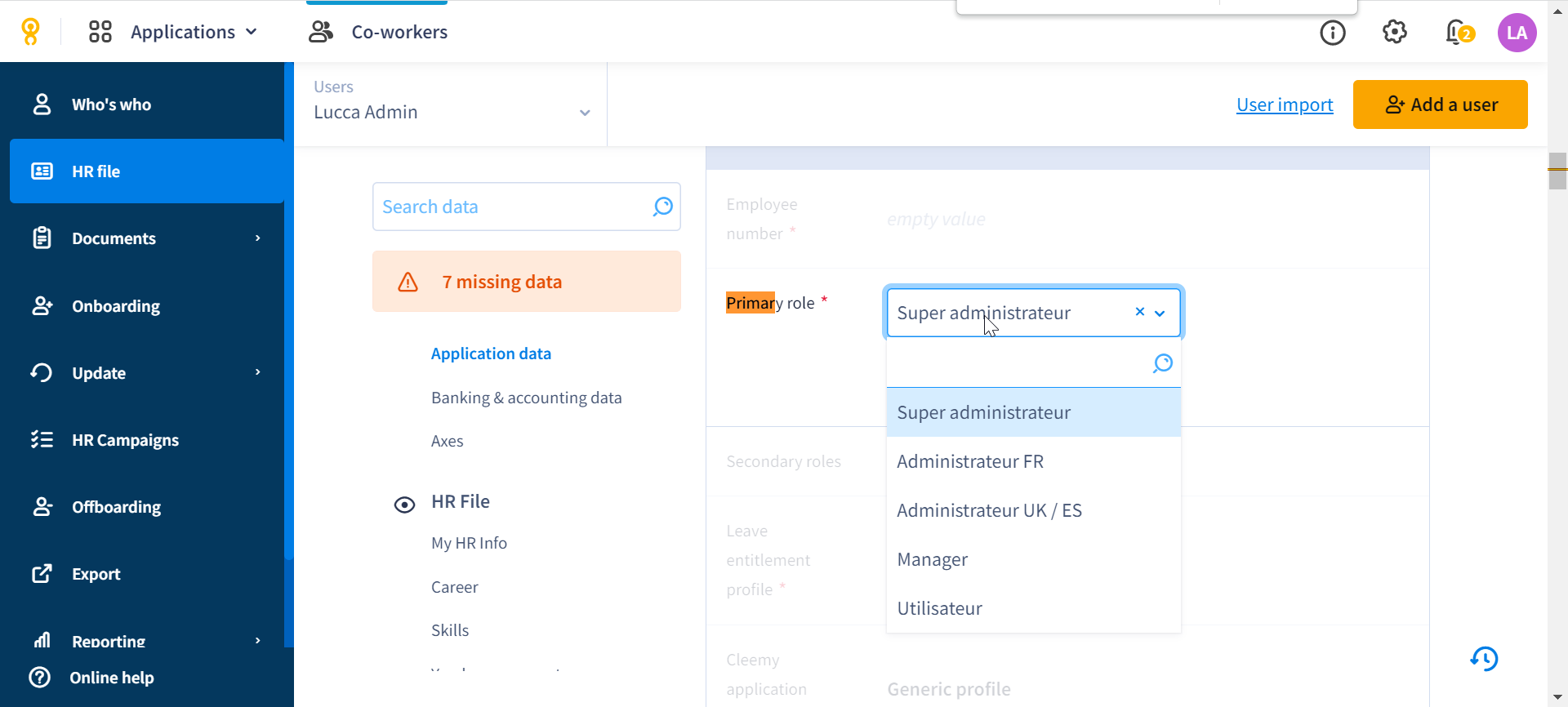 What an administrator needs to know
It is very important to train the new administrator on day-to-day software management. An administrator should know the following:
How to manage

 

arrivals

 

and

 

departures within the company.

 

This means it is essential for them to be familiar with the employee file (HR file for Poplee clients) and Employee settlement modules.
How to manage counters and leave entitlement profiles.
How to use the

 

Manage the schedule

 

module (manage sick leave, delete or edit leave, etc.).
How to trigger monthly accounting entries (if not automatic).