The leave requests history of a user is available for consultation at any time on the Leave Request of the user, at the level of the block History.
To show the history since the beginning of the year, click on the link "Requests made".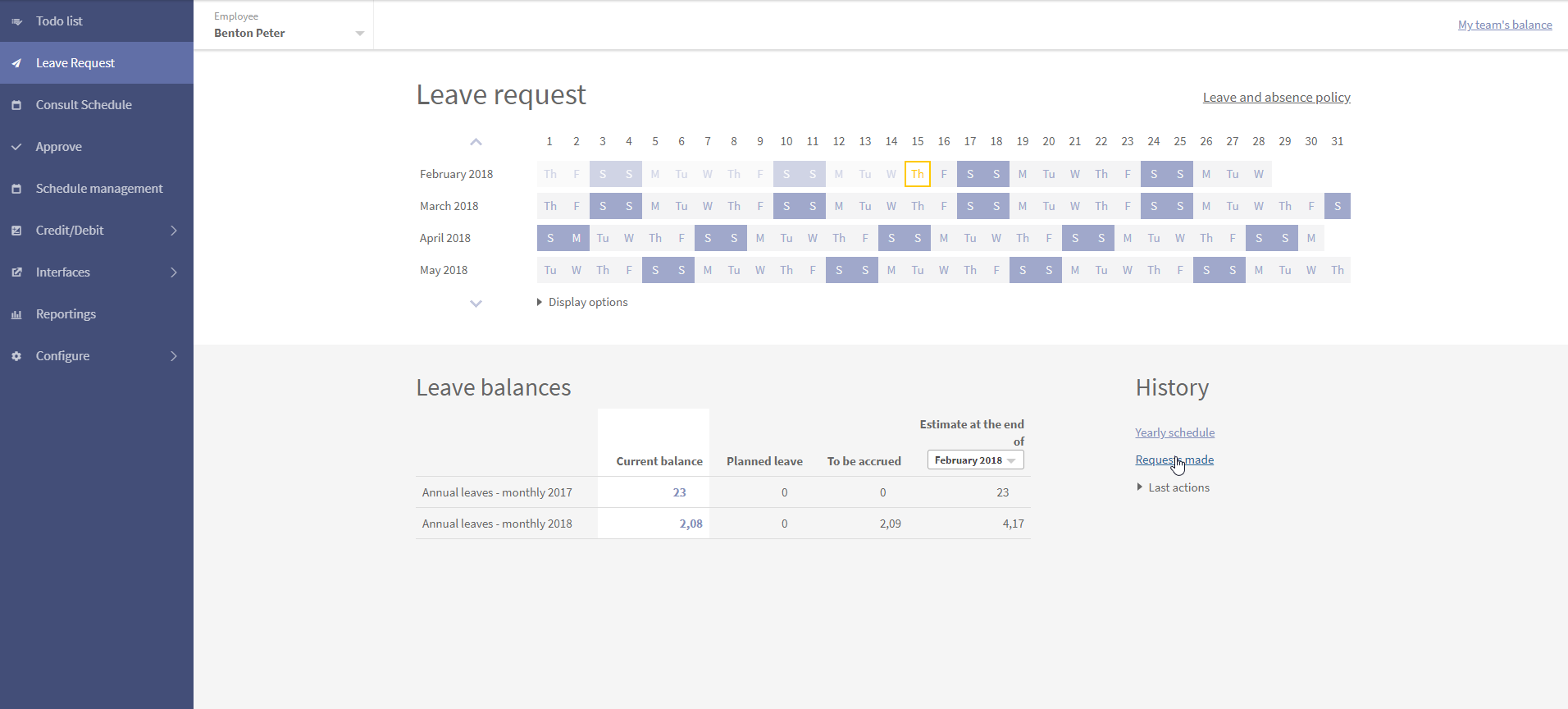 A pop up appears with by default all the leave requests. You can choose to show only the requests: pending, approved, denied or cancelled - and consult the previous years.
Finally, by clicking on a request you have access to the details of the latter: leave type, date of the leave approval, supervisor name, details on who put the leave, alert and comment if the case arises.