You need to visit the Schedule management tab > Manage off days and follow these steps:
Check "Manage non-working days of an employee or a group of employees;"

Select desired date(s);

Check if you wish to make this/these day(s) working or non-working;

You can check the box "Credit time," and then define the number of days to credit to the employee(s) and to which account (for example, 1 day to the recuperation account);

Select the people who are to be notified about this entry;

Click "Save."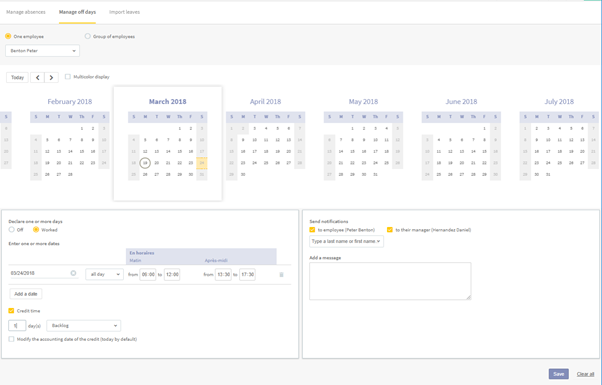 Attention:
Users who have requested an approved leave on this day will automatically be re-credited. However, if a user has a leave of several days that is pending approval, it will be completely erased and replaced by the non-working day. An alert message will inform you when this situation will present itself.