Before you get started
Timmi Absences allows a manager to approve a leave request in several ways. It is possible to approve a request via the link in the notification email, from the Approval module of Timmi Absences, from the Schedule module or from the Mobile App. This sheet shows you the different interfaces to perform this request approval action.
From the notification email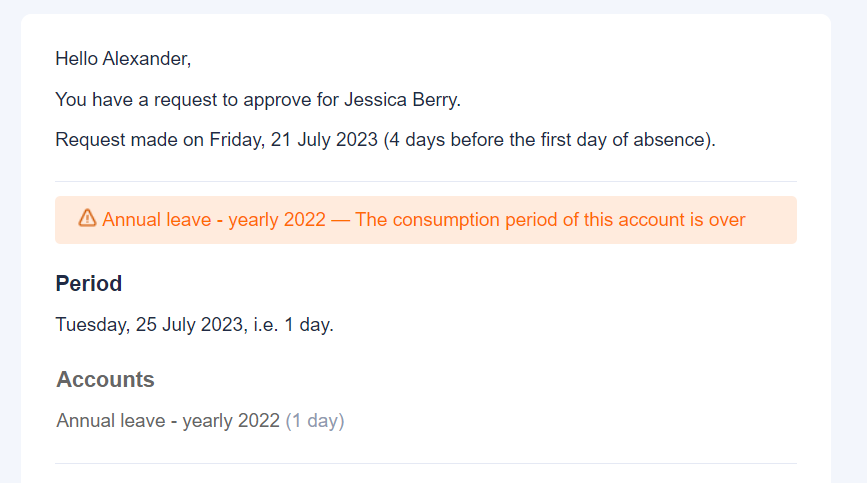 From the Approval module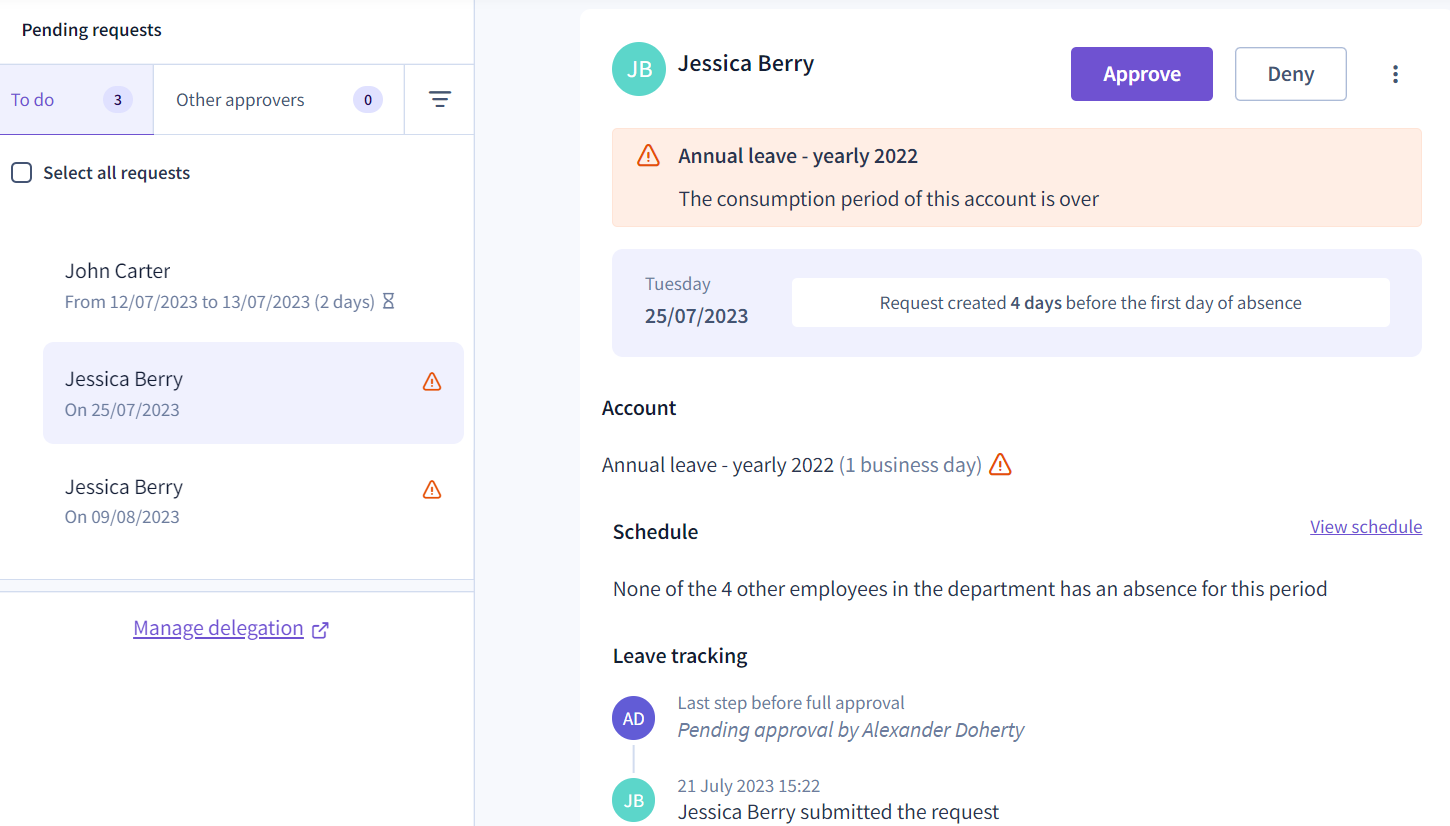 From the Schedule module
By clicking on the pending request (shaded) and then on Approve.