Background information
It is possible to upload a document (.jpg or .pdf) and attach it to a request for absence or leave of absence. Only one document will be allowed per leave request.
View uploaded documents
The receipts can be viewed and downloaded from an employee's absence history or from the employee's schedule by clicking on the absence period.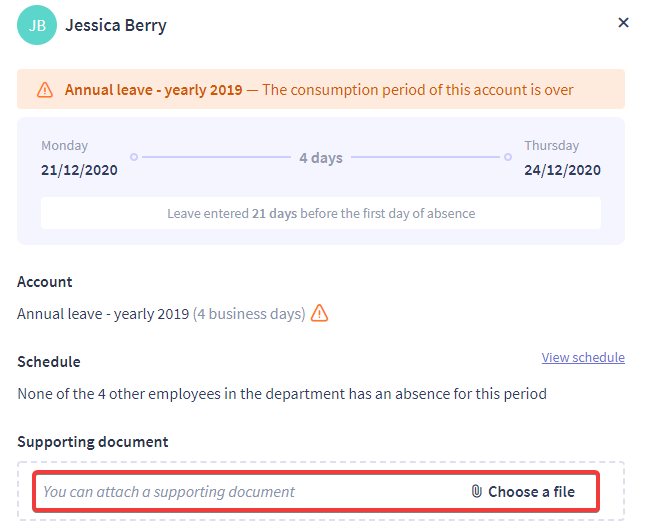 As a payroll manager, can I be notified whenever a receipt is uploaded?
No e-mail notification is sent to the payroll manager. Uploaded receipts will be visible in the To do module.