Background information
Implementing 6-digit code protection is a best practice for keeping sensitive data safe. By activating it, a temporary single-use password is sent to the employee who wants to download their payslip.
Activating code protection for downloading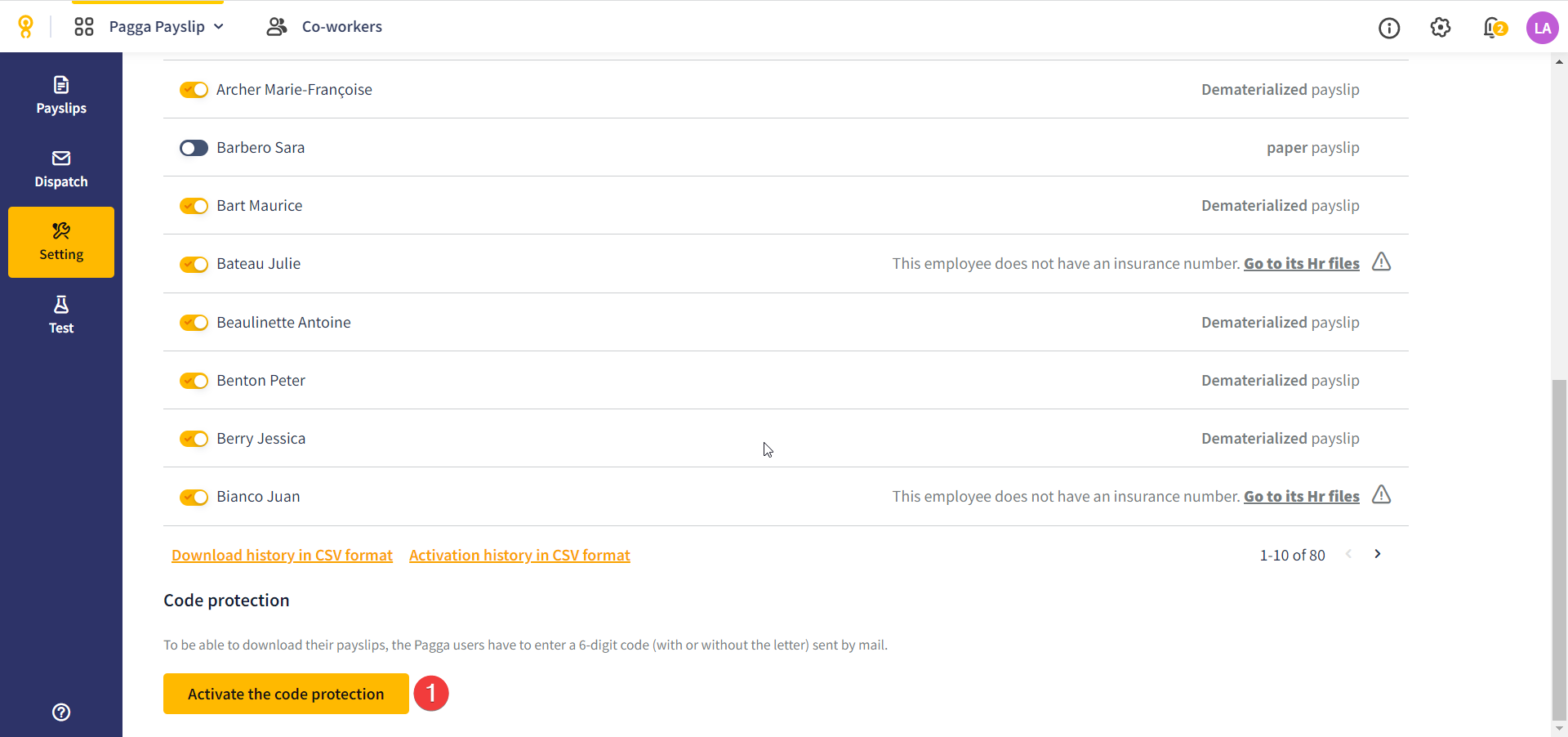 Activate code protection for downloading by clicking on the Activate the code protection (1) link in Pagga Payslip's Manage tab. You can disable it at any time from the same place.
Entering the code when downloading
When the protection is enabled in Pagga Payslip, all employees are systematically required to enter the code they were sent by email each time they download one or several payslips.
Example of the email received...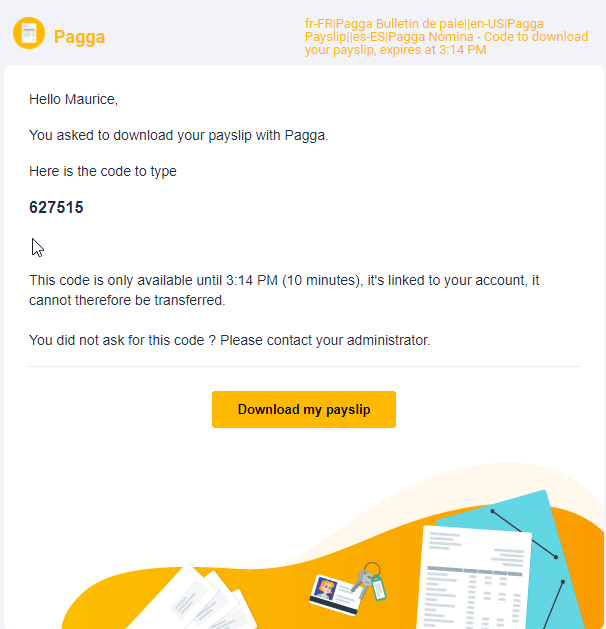 ... to be entered in the interface.