Background information
The Who's who module is only available if you have Poplee.
It allows you to view the who's who and some information about different employees in the company. To access an employee's information, click on their photo and the employee's business card will appear.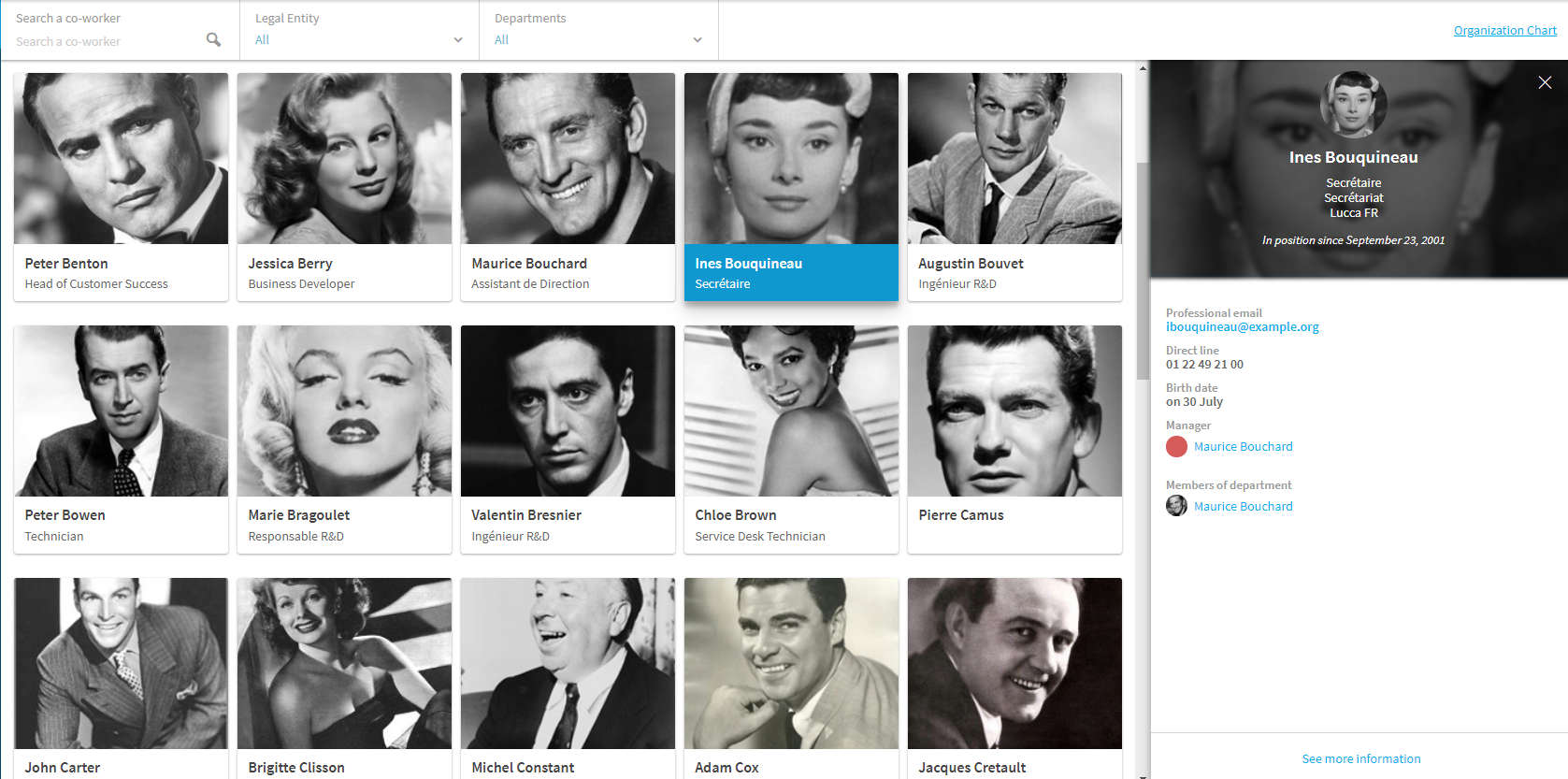 Configuring the who's who
Employee information shown in the business card can be set from Co-workers > Configure > Who's who.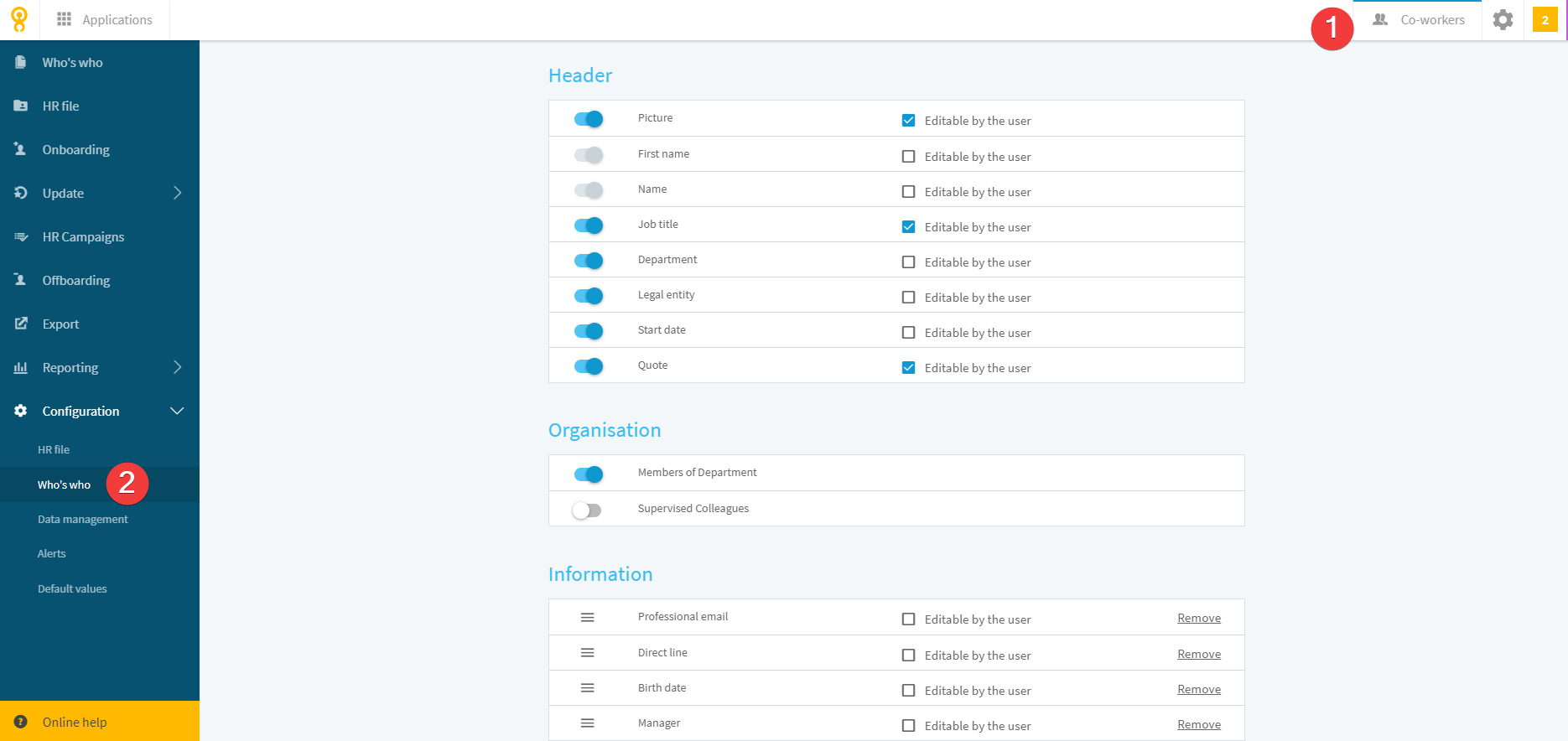 You can choose what data are shown in the who's who and allow the user to change them. If a piece of data is indicated as editable, the user can then change it from the 'public information' section of the 'My account' page.

Important: custom data in the HR file can only be changed from the employee's HR file.
Roles and Permissions
If you want to widen the scope of reference for the who's who and business cards for a given role (user/manager/administrator/etc.), go to role administration and, for the role in question, in the Co-workers application, change the scope associated with the 'View the Who's who' permission.