Background information
An employee's fixed remuneration may include one or several fixed remuneration items.
In Pagga Compensation, you can create all the remuneration natures needed to rebuild, in detail, the different fixed wage sections that make up your employees' gross remuneration.
Pagga Compensation's configuration interface contains a module for creating or modifying a remuneration nature. Access to this module is specified by the rights configured in the user's role.
This interface lists all fixed remuneration natures created on your instance and grouped by category. If you click on one, you will see its properties.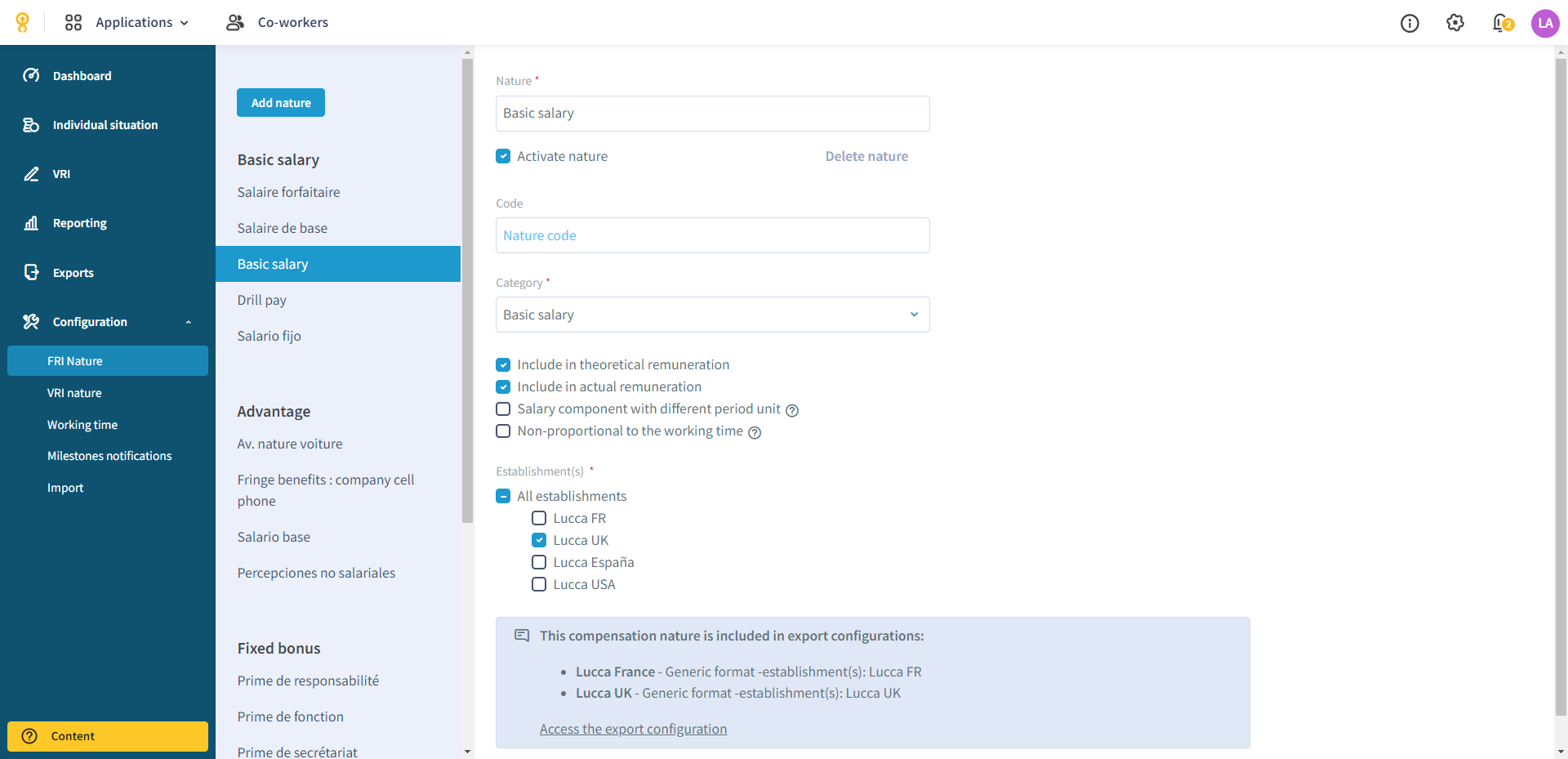 Creating a fixed remuneration nature
To create a new remuneration nature, click on the 'Create a nature' button. Simply enter its title (50 characters maximum), the nature's code, its category and the one or more legal entities that can use it.
The nature's code is optional. It allows you to enter a matchcode (alphanumeric fields) that can be used when exporting FRIs to payroll.
Using categories, you can group remuneration natures based on 3 components:
Base remuneration ('Salarie de base'),
Fringe benefits,
Bonuses for a fixed amount and which are granted based on the employee's job and not their activity. For example, a contractual bonus paid in monthly instalments.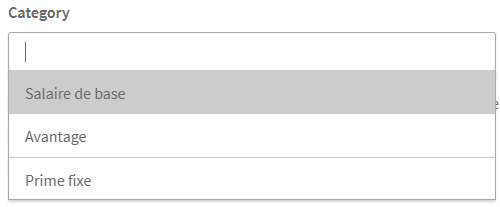 The category cannot be modified after it is saved.
It is used by the reporting functions.
If the nature is included in the gross remuneration, the two following properties allow you to configure the impact fixed remuneration items have on calculating the annual theoretical remuneration.
Salary component with different period unit

: allows you to integrate FRIs with a one-off payment frequency during the year into calculations of annual theoretical remuneration. For example, you want the 13th

 

month bonus, which is not paid in monthly instalments, to be properly integrated into the calculation of the annual theoretical remuneration.

Non-proportional to the working time

: for some FRI natures with an amount not linked to working time, this property allows you to exclude the amount from calculations of the full-time reconstituted wage. For example, the value of vehicle fringe benefits.

To respect your organisation's specific naming conventions for its remuneration items, Pagga Compensation allows you to define the legal entity(-ies) that each remuneration nature is linked to.

Indicating that a fixed remuneration item is not 'included in actual remuneration' will allow you to archive theoretical variable items, like a contractual bonus, without these being included in the employee's actual remuneration.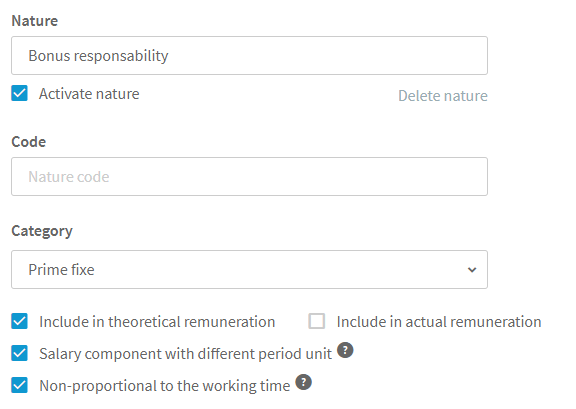 Creating a hierarchy
On the 'Remuneration' screen, Pagga Compensation will show the details of fixed remuneration received by the selected employee. The FRI are presented in the order defined when the FRI natures were configured.
You can rearrange the FRI natures under each category by clicking on the nature in the list and dragging+dropping it to the desired positioned.

Deleting and deactivating
You can delete an FRI nature using the 'Delete nature' link.
That said, only natures with no FRI assigned can be deleted in order to save the history of fixed remunerations linked to these natures.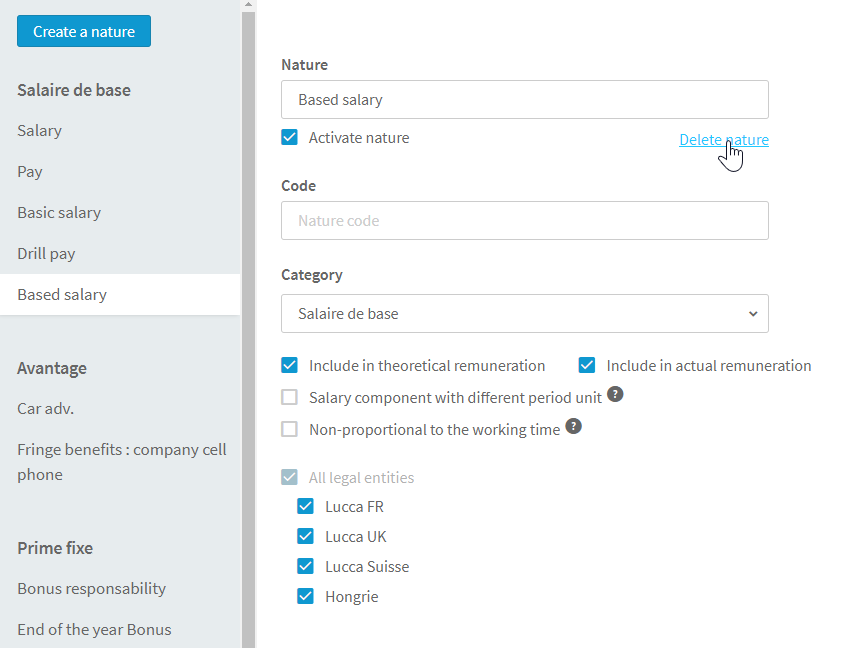 However, you can deactivate/activate an FRI nature using the checkbox underneath its title. You are then unable to enter a new fixed remuneration on a deactivated nature; existing FRIs are not affected.