The receipts gallery and character recognition
The receipts, taken in photo thanks to the ''camera'' button of the home page, are inserted in the receipts gallery
If your admin has activated the character recognition, the receipts will automatically be improved (cropping, contrast, sharpness), and Cleemy will read them in order to create expenses.
The image processing requires a network access and lasts more or less 10 seconds, depending on the phone performance and the network quality.
• Receipts being processed have an hourglass icon in their upper right corner. During the treatment, it is not possible to delete them or to attach them to an expense.
• The Receipts Cleemy has managed to read have a green check mark: they are associated with an expense that you can consult by pressing on the voucher.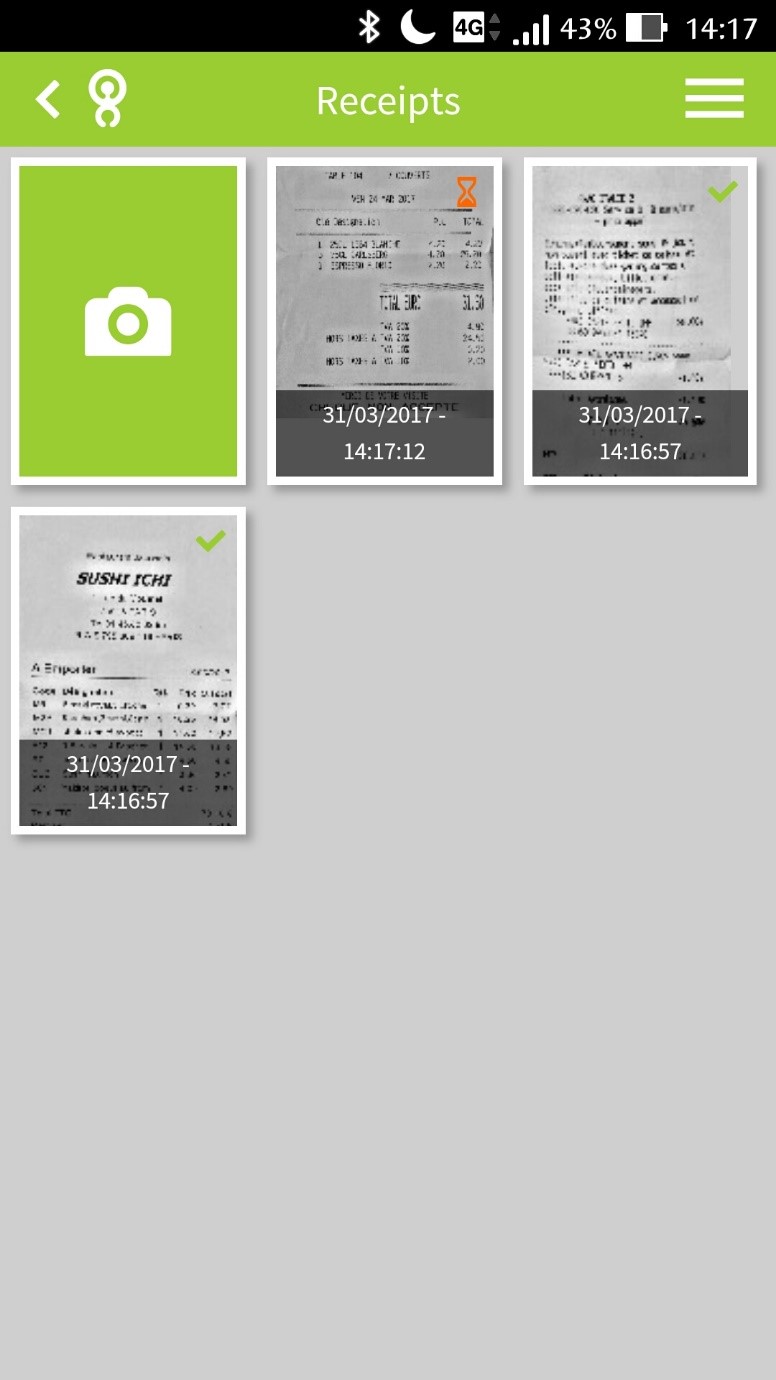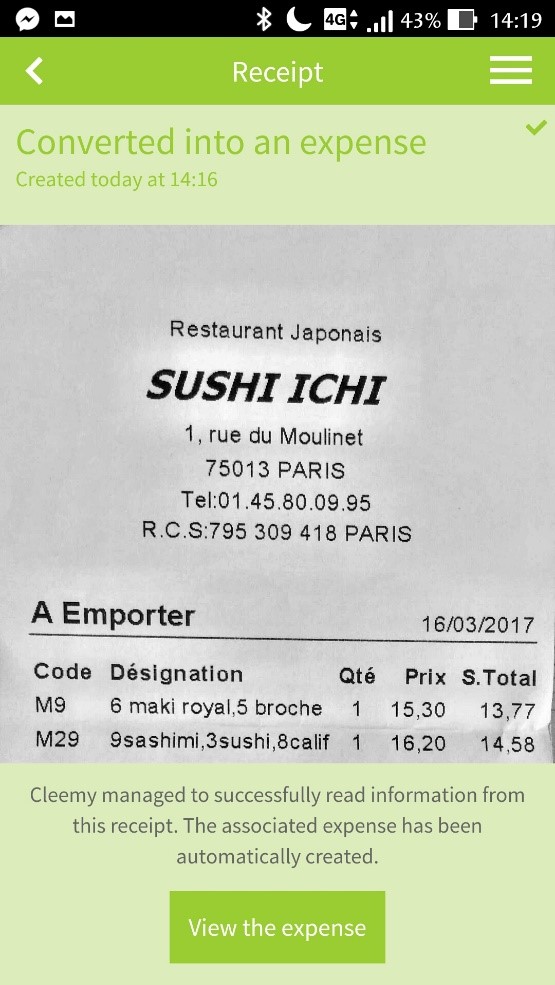 • When Cleemy has failed to read the receipts, he remains usable to create expenses manually. All you need to do is press the voucher. You can also delete it; Receipts dating back more than 30 days are automatically removed from the gallery.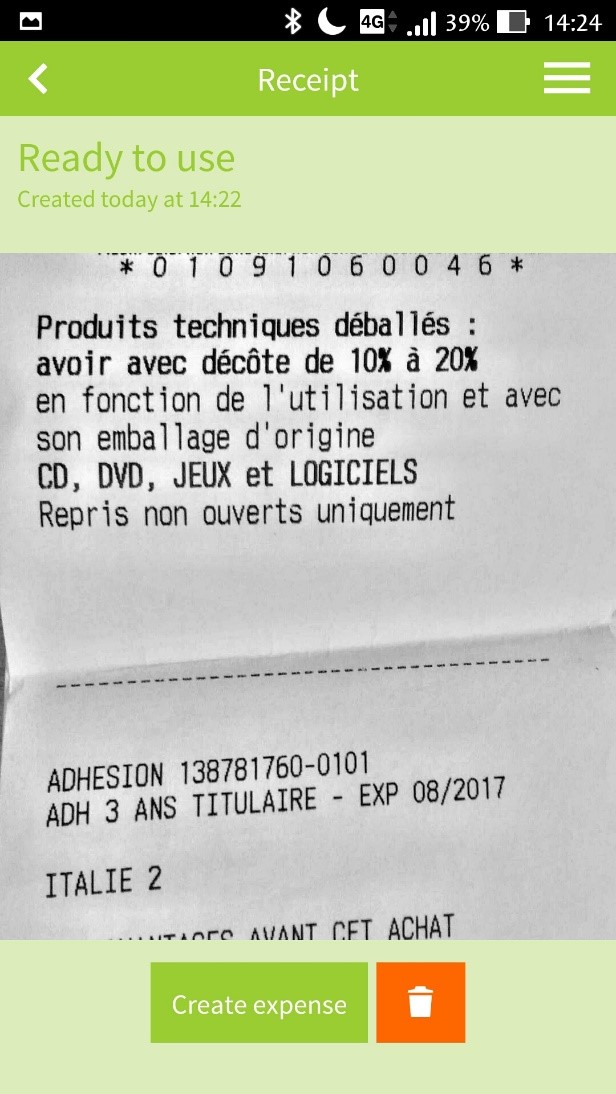 How to improve the reading of receipts?
The quality of the image is key: take the pictures in a well-lit place, put your receipt on a smooth surface (your desk or the restaurant table will do the perfect job) and make sure that the focus of your phone is correct (the text must be clear).
For the time being, we have mainly worked on restaurant receipts (which account for 40% of expenses). Other types of fees are less well managed at the moment. We are currently working on tolls, car parks and fuels.
Handwritten receipts are not supported.