Background information
If you subscribe to our Poplee Core HR solution, you certainly want to manage the data. There are three different types of data in the HR file:
Simple data
Simple data may take several formats. You can choose between the following formats: text, multi-line text, checkbox, value list, date, attachment, hypertext link, whole number or decimal number.
This dedicated page explains how to create simple data: Creating Simple Data in the HR File
Composite data
Composite data includes multiple fields. Each field can be in a different format (Text; Multi-Line Text; Checkbox; Value List; Date; Attachment; Hypertext Link; Number, whole; Number, decimal).
For example: Emergency contact composite data is composed of two fields in text format: Name and Phone.
This dedicated page explains how to create composite data: Creating Composite Data in the HR File
Multiple-occurrence data
Data (whether simple or composite) can be multiple occurrence: this means multiple entries are permitted in the same field.
For example:
'Annual salary' data can have a yearly occurrence.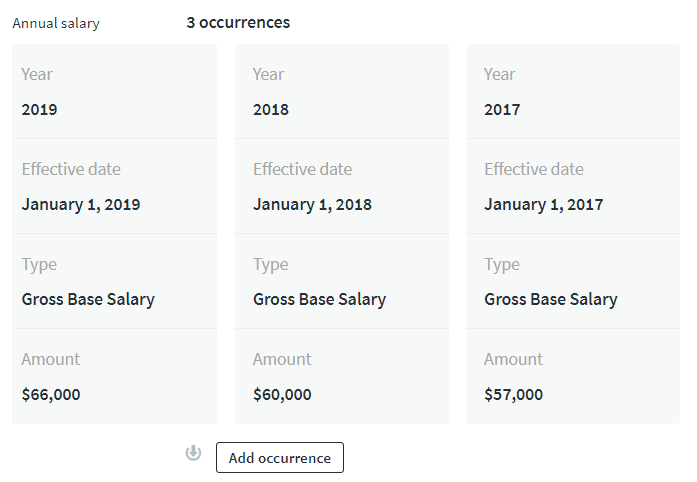 For more information on creating data in Poplee, please watch this video: