Background information
When expense reports are automatically created, either via bank synchronisation or with the automatic recognition of receipts, Cleemy Expenses will determine the exact nature of the expense according to a mapping table.
This configuration is available via Settings > Expense imports > Expense family.
This interface is basically a list of generic types of expense, for which you will be matching one or several natures available in Cleemy Expenses.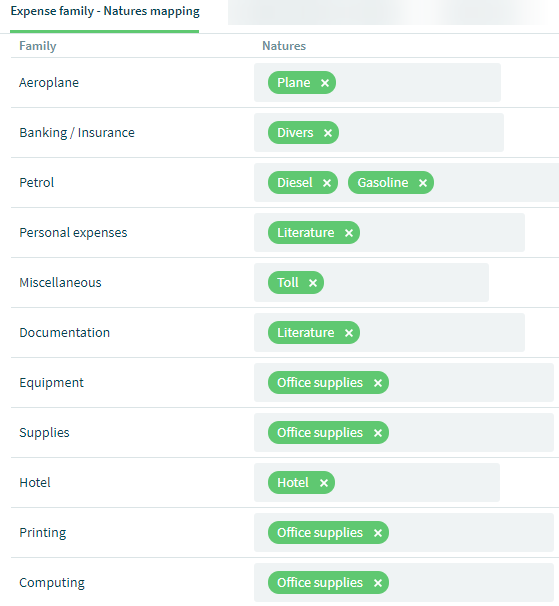 When an expense is imported or created using the OCR feature, Cleemy Expenses will try to create the expense using the nature specified in the right-hand side column. If the user does not have access to this nature, Cleemy Expenses try and use the following nature in the list and so forth.
If the nature was created by an external data source that is unable to provide its expense category, Cleemy Expenses will pick the very first entry in the global list of natures which are available for the user.